A three story villa gives home to the advertising company Bistro, with its 400 m2 on Hegyalja Street, Budapest, originally built in the '90s. The project is defined by the absolute determination to fulfill a hybrid function as well as the uncompromised realization of the interior design concept.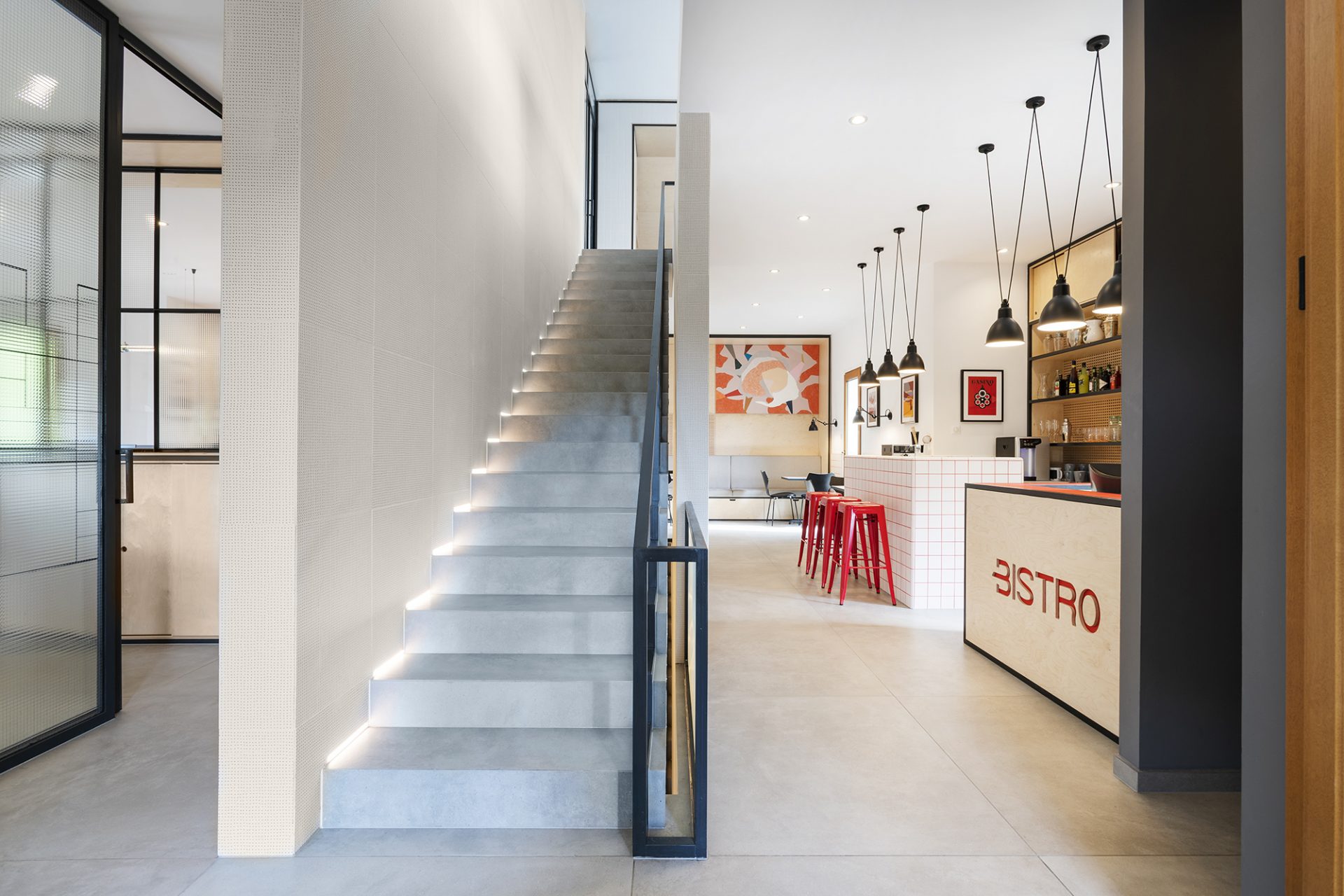 The optimal usage of space was a key aspect of designing the offices. The employees work in smaller groups, but their work processes also meet at certain points – therefore a glass-portal solution was applied, allowing them to work in an acoustically separated, yet huge, bright room together. The alloy of dividers and built-in cupboards, the usage of sliding doors in the glass-portals, with the uniquely made structures and furniture all function to create a compact, practical place for the employees.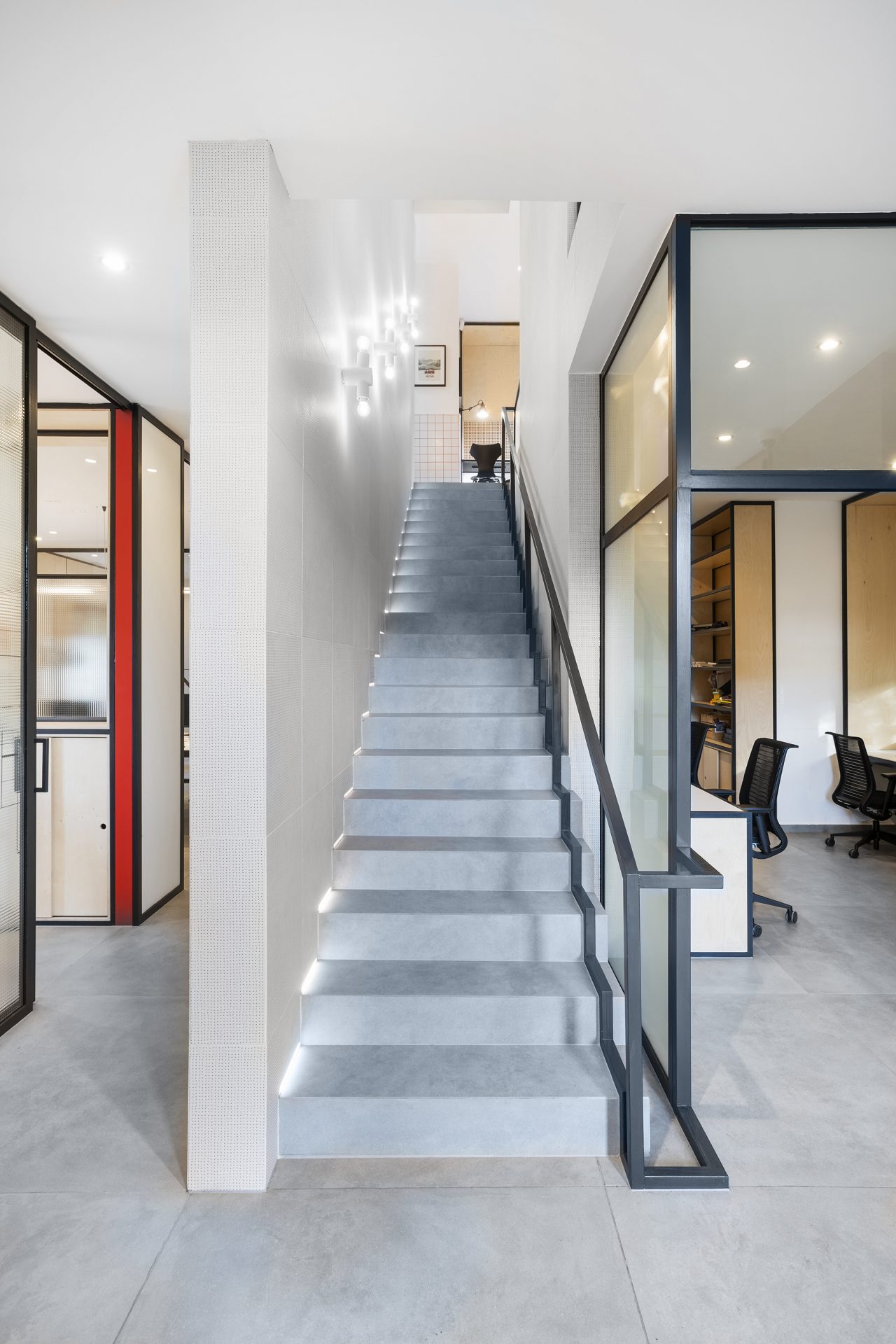 The design is characterized by soft, light colors and materials: besides the white and gray walls, the flooring's concrete-like tiles, the birch-wood's raw, friendly color and white tiles give the basis, topped with the brand's signature red color. Not to push the bright color too far, it's presence is demonstrated in subtle textures and details: the friendly beige and red polka-dotted quarry tiles of the staircase's walls, the cupboards' red linings, the grouts of the tiles, and the linings behind the plywood of the uniquely made furnitures.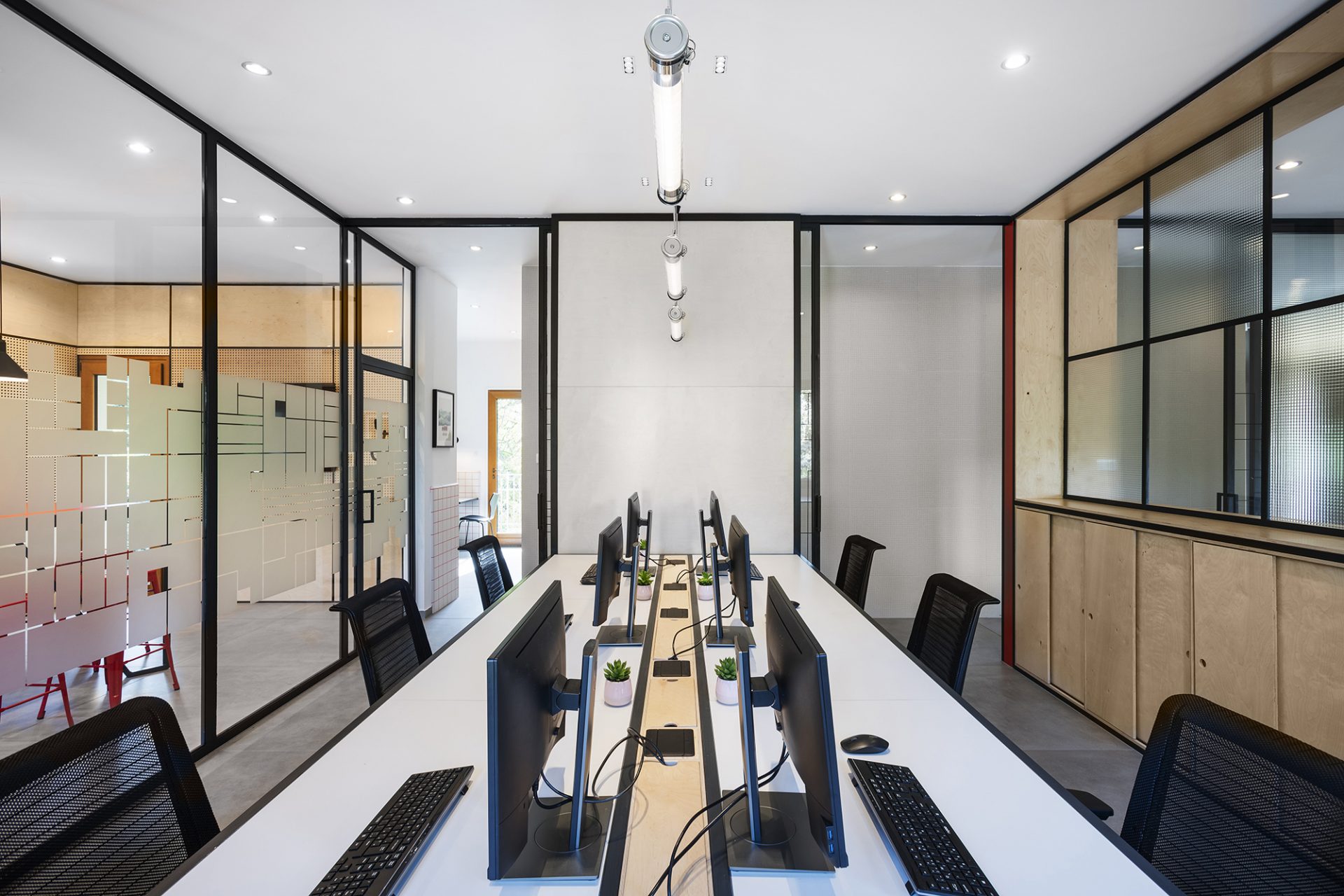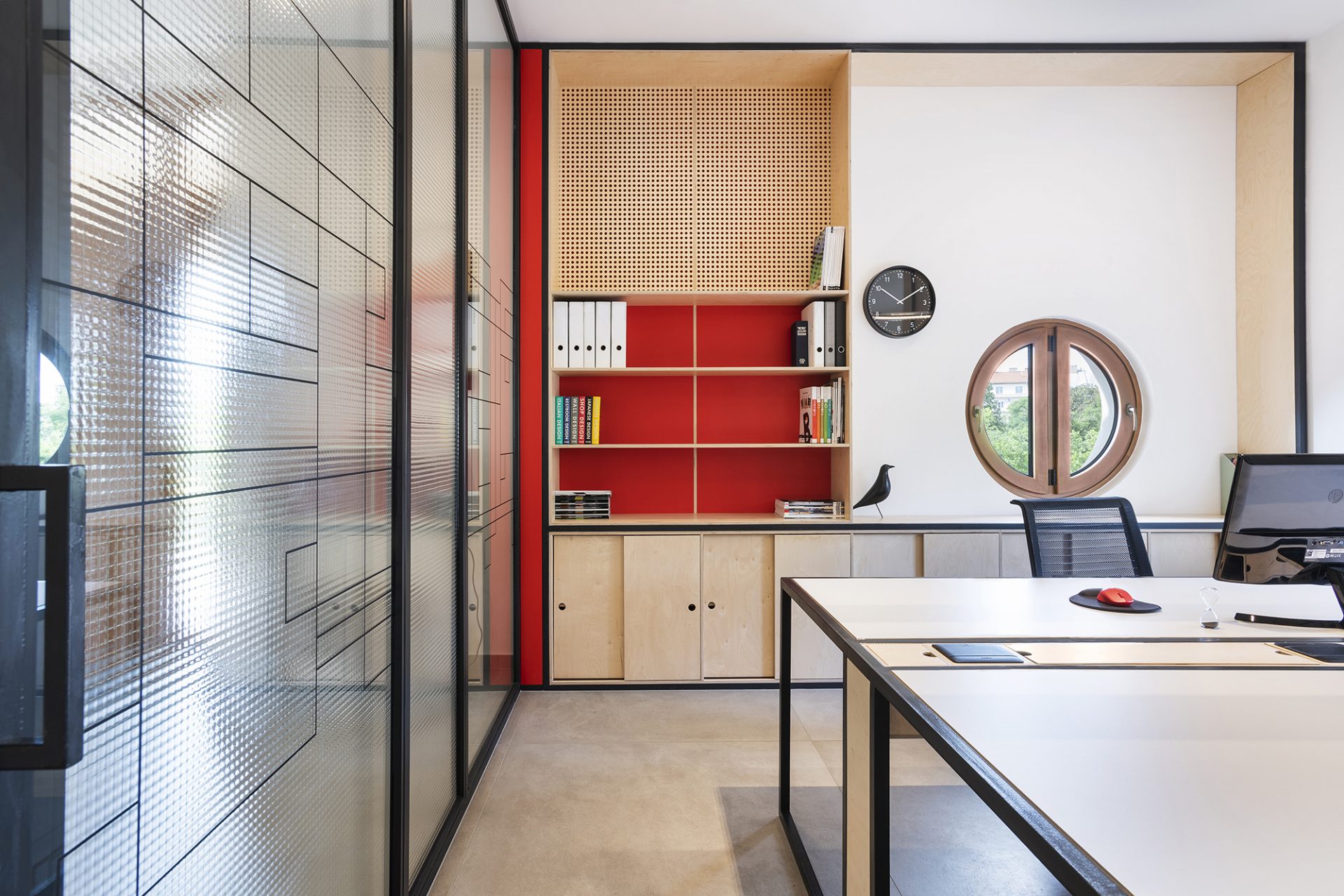 The heart of the building is the 'bistro' itself, where the bar and the reception are located with a small sitting area for the guests. It is manifested in the details why Bistro is alike a bistro: it is like an office, but also like a coffeehouse. It is functional, but not strict. This idea is taken to the conference room as well: with its tall, uniquely designed 'spider-leg' conference table and matching bar stools, it provides a laid-back atmosphere for the creative flow.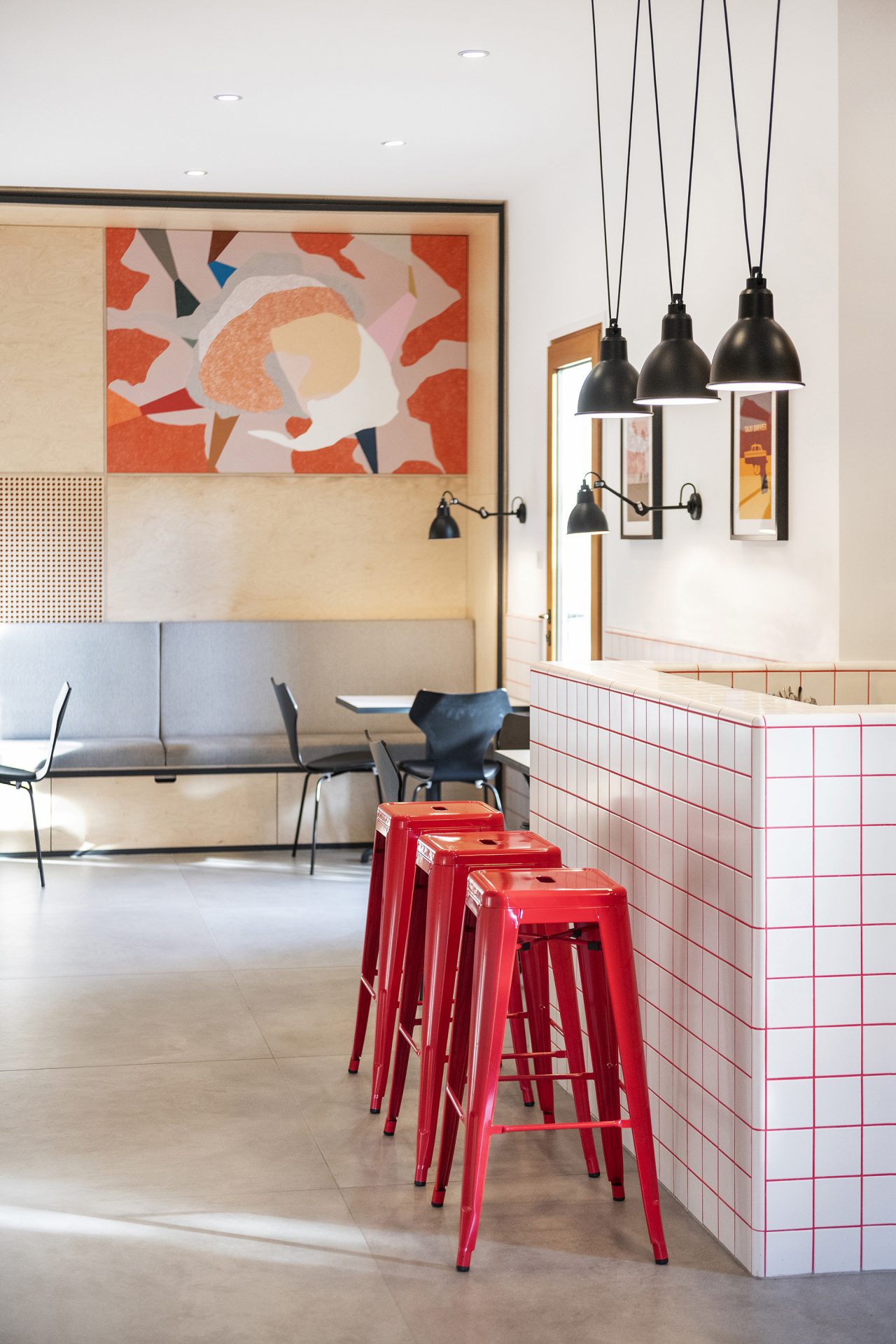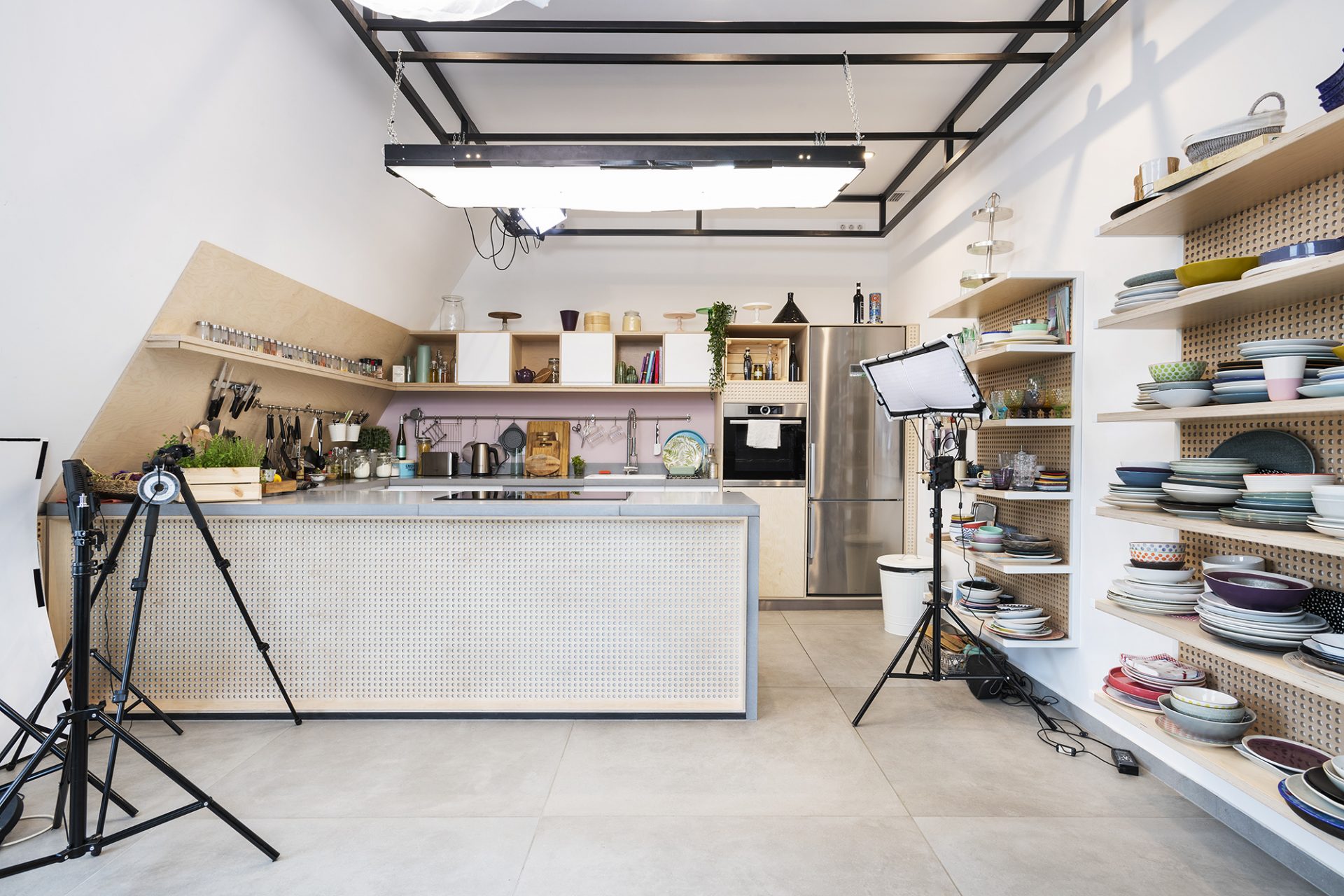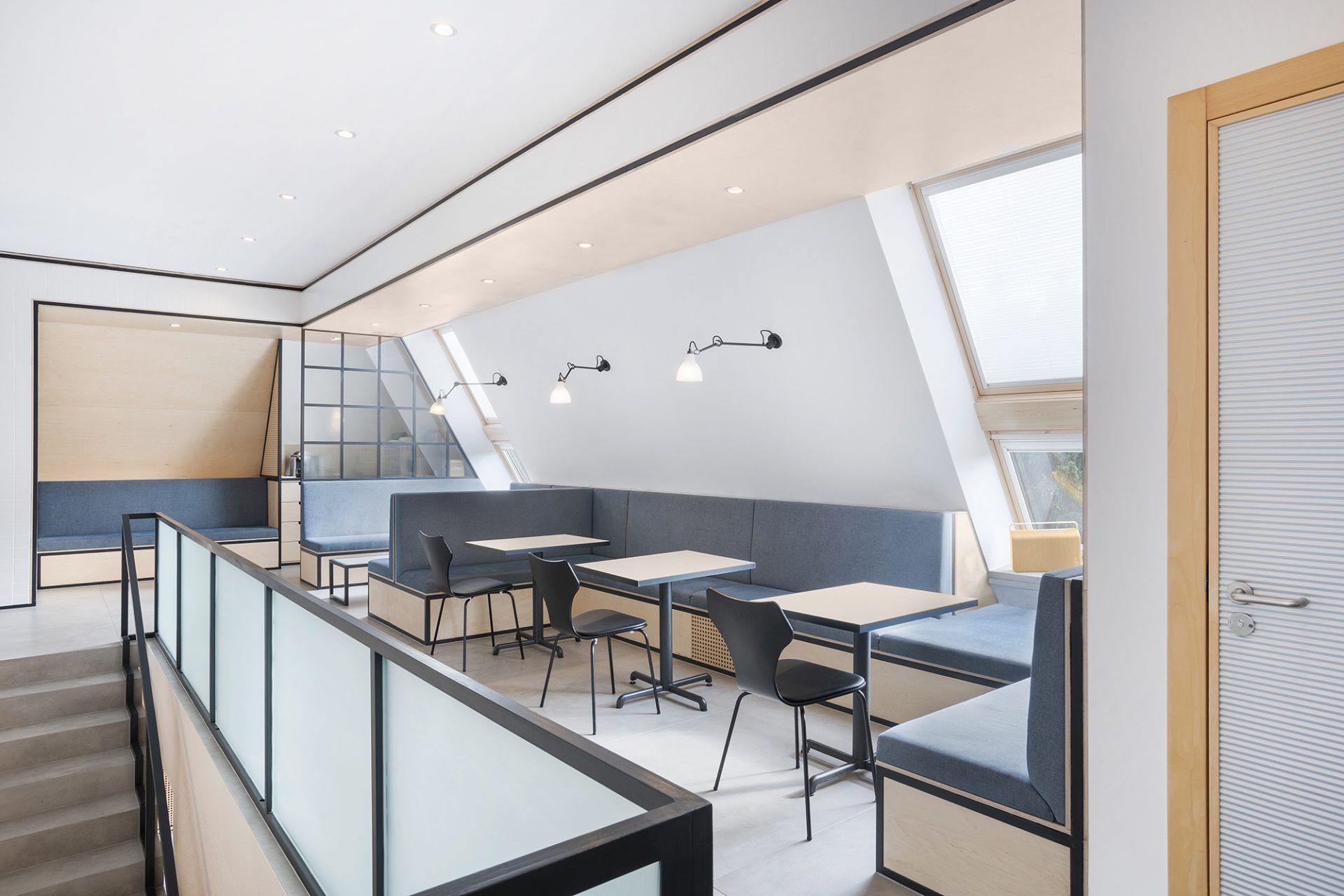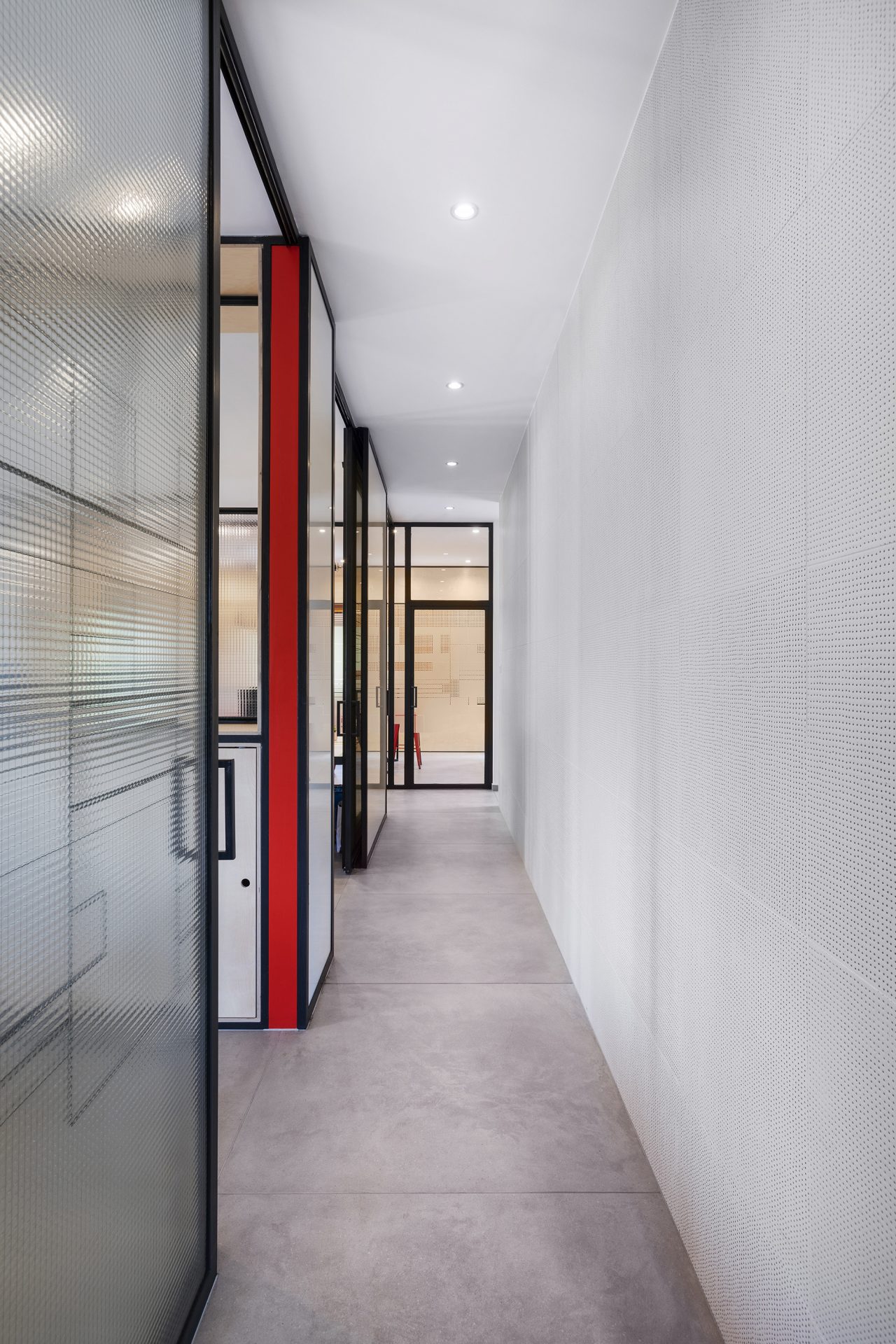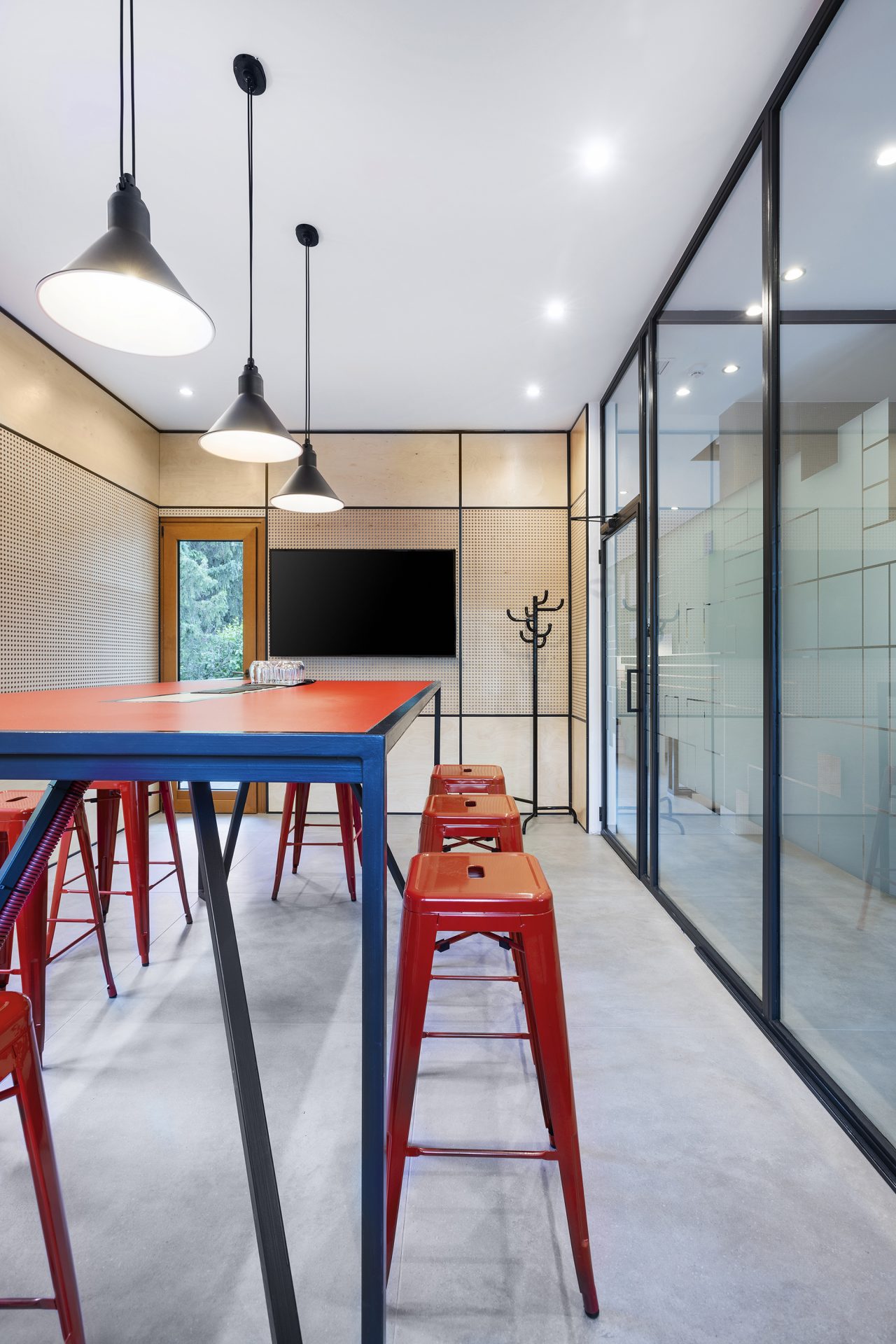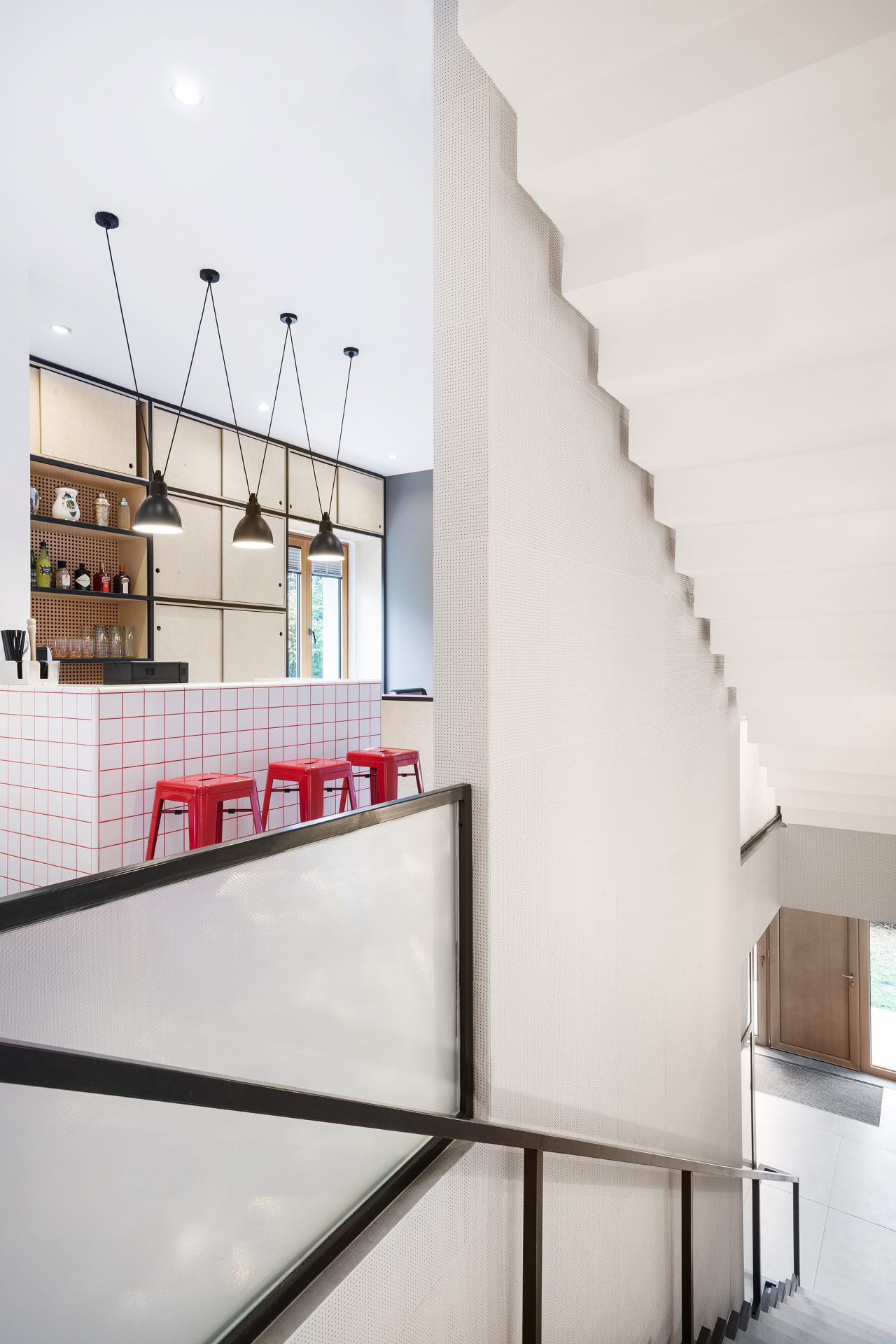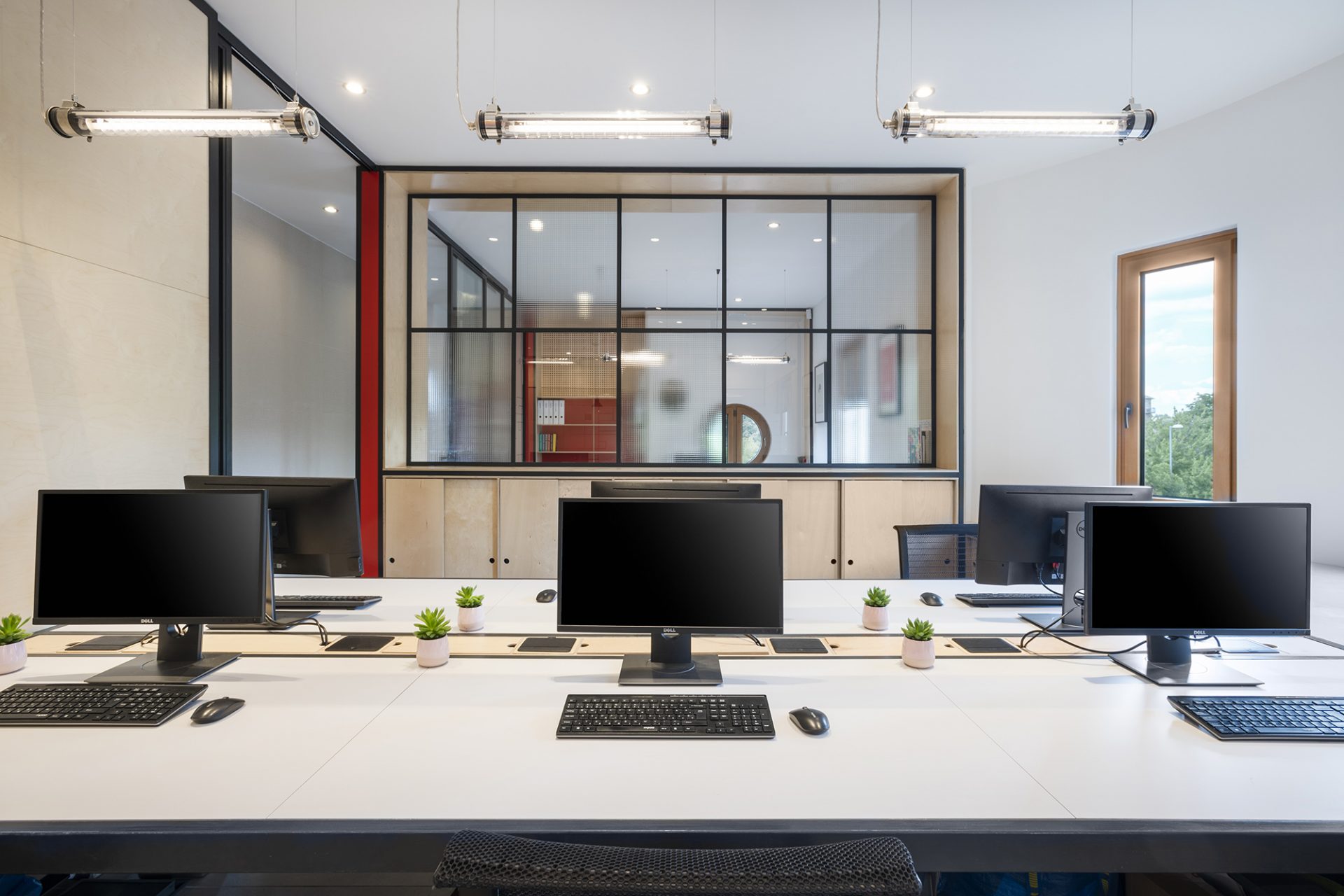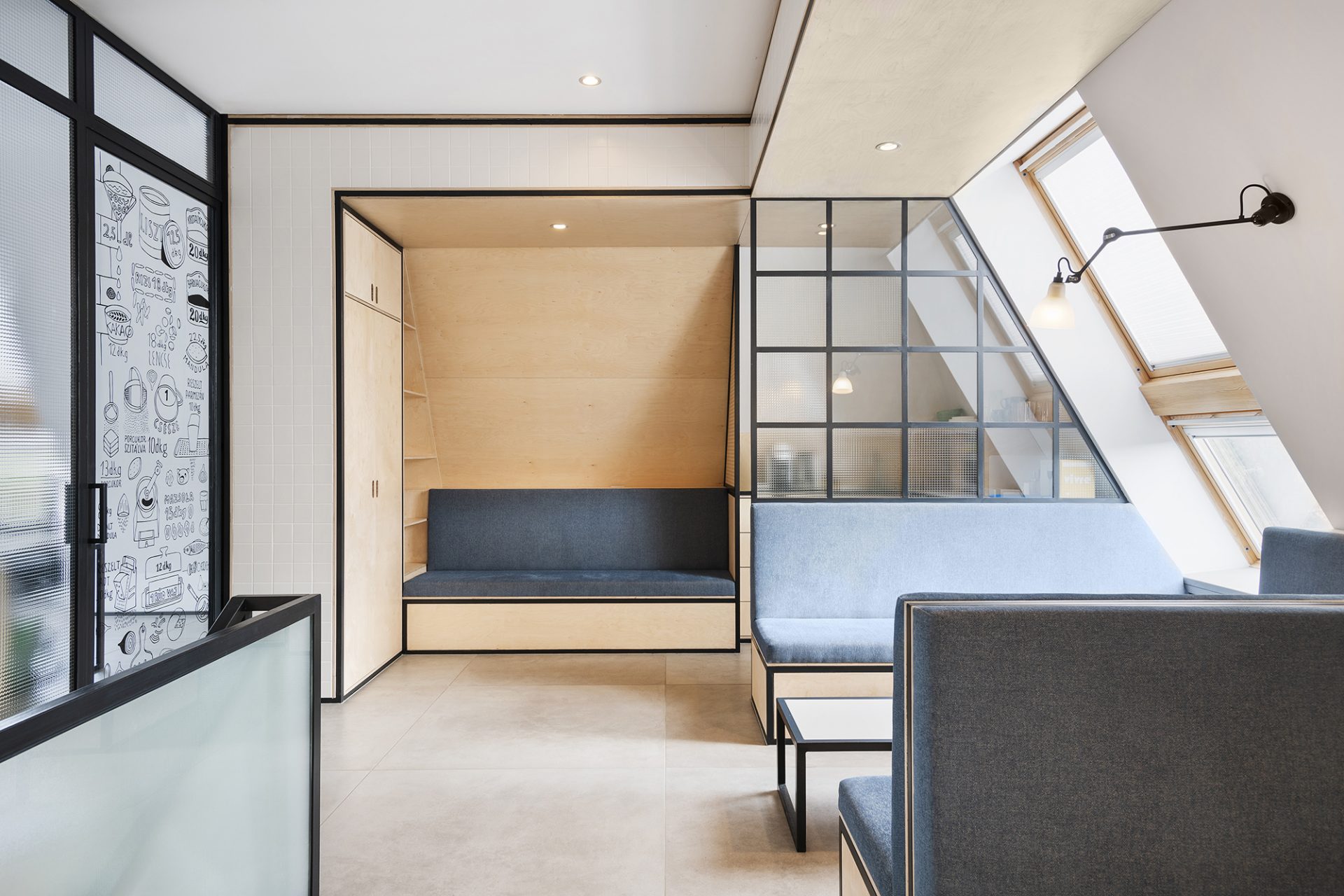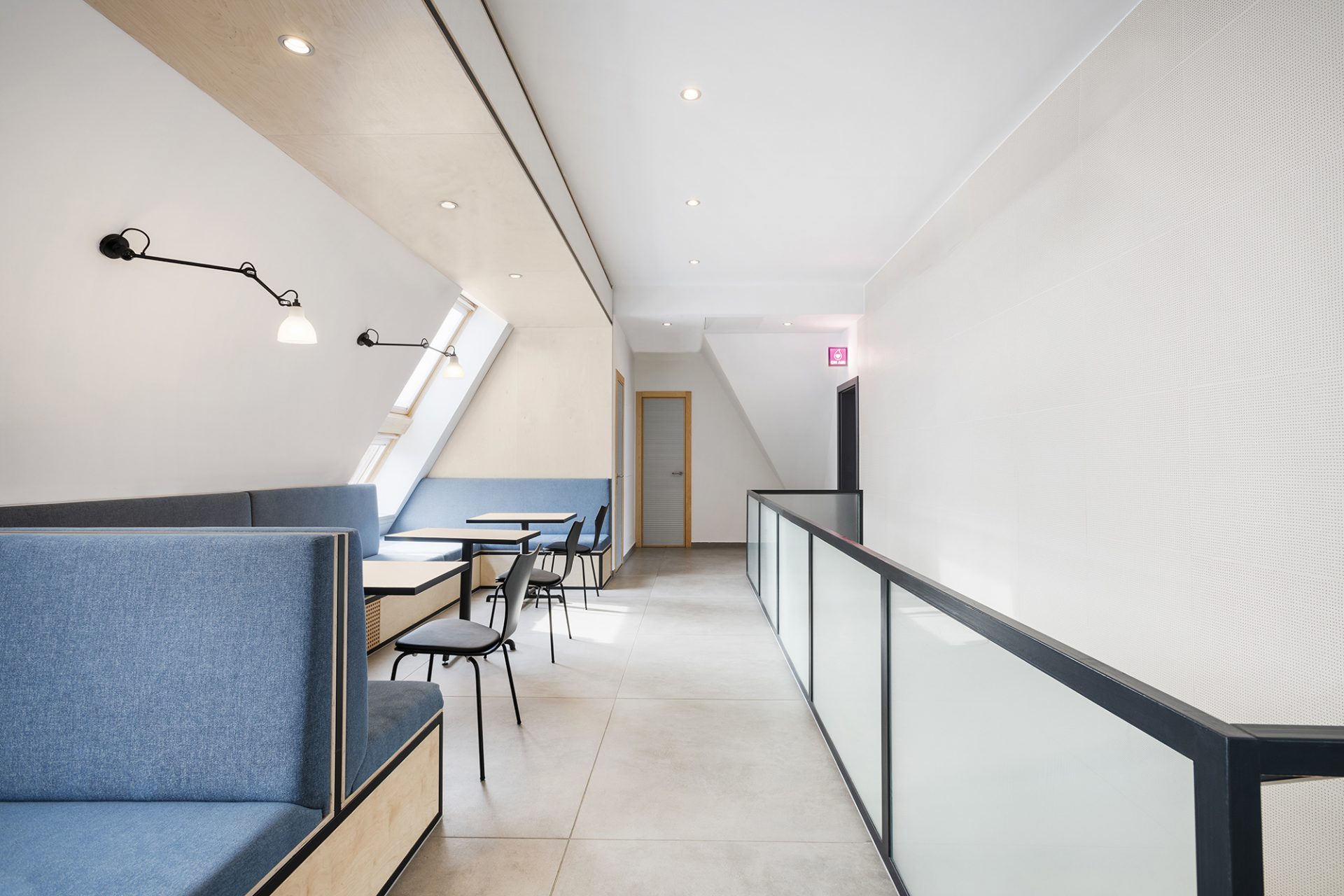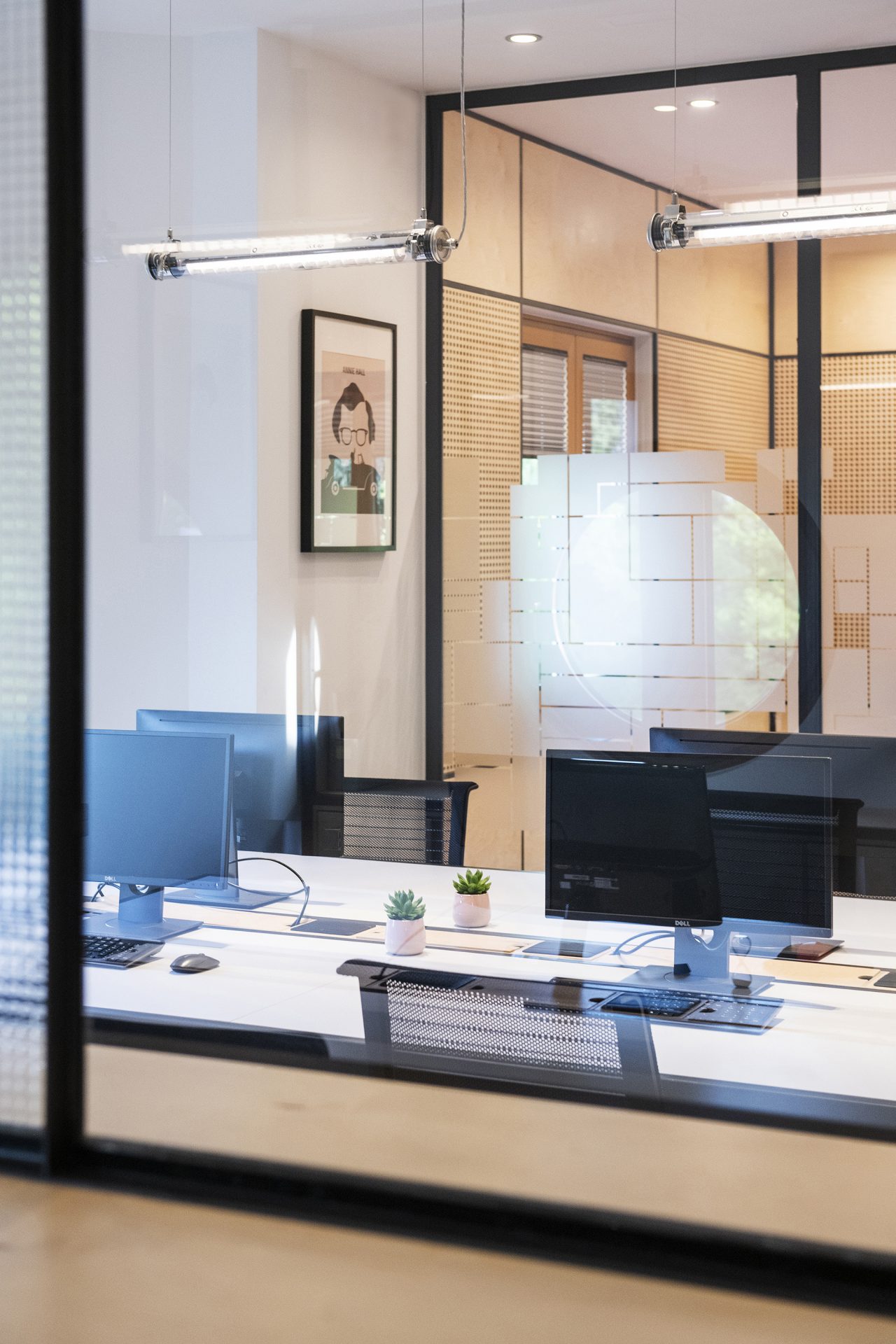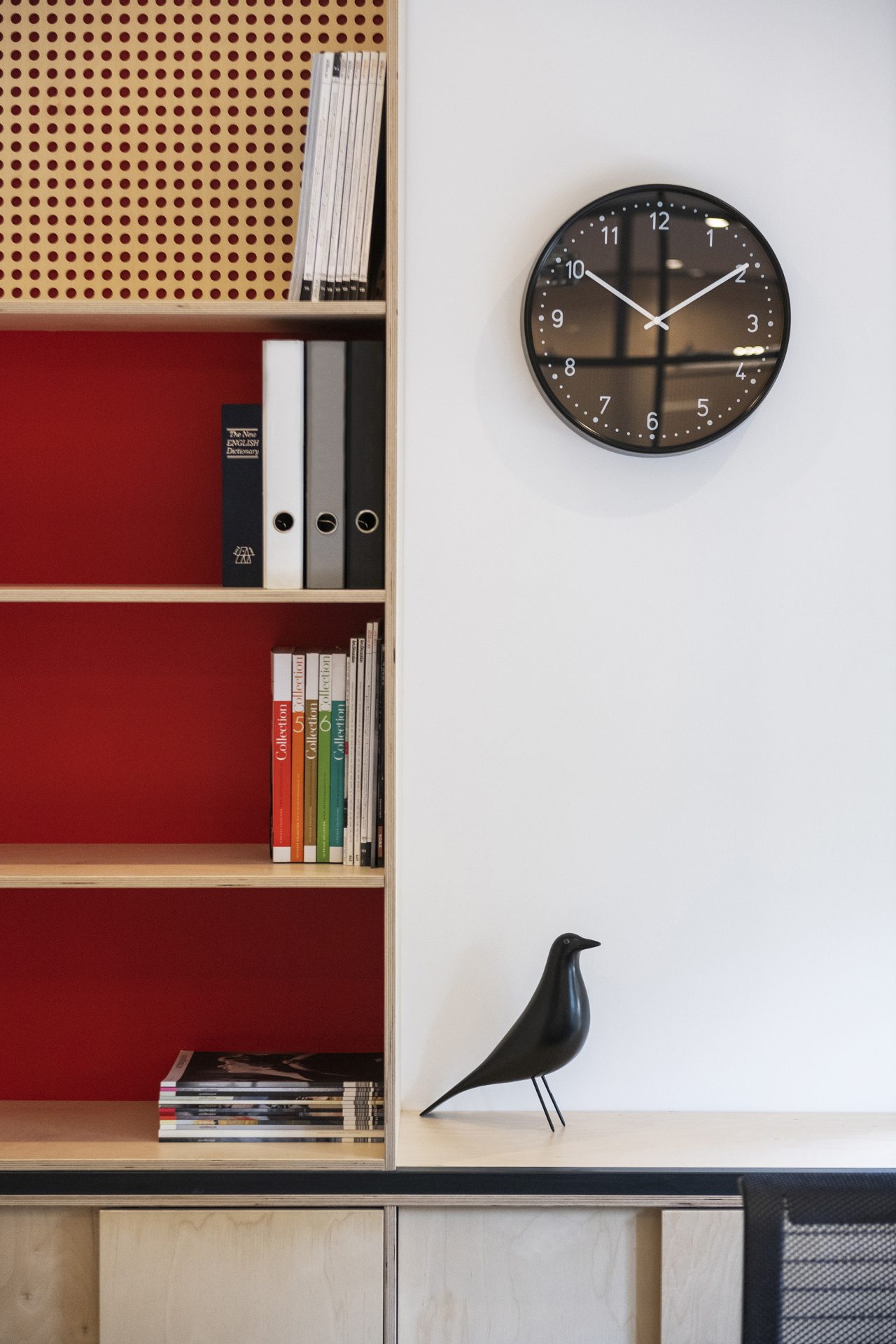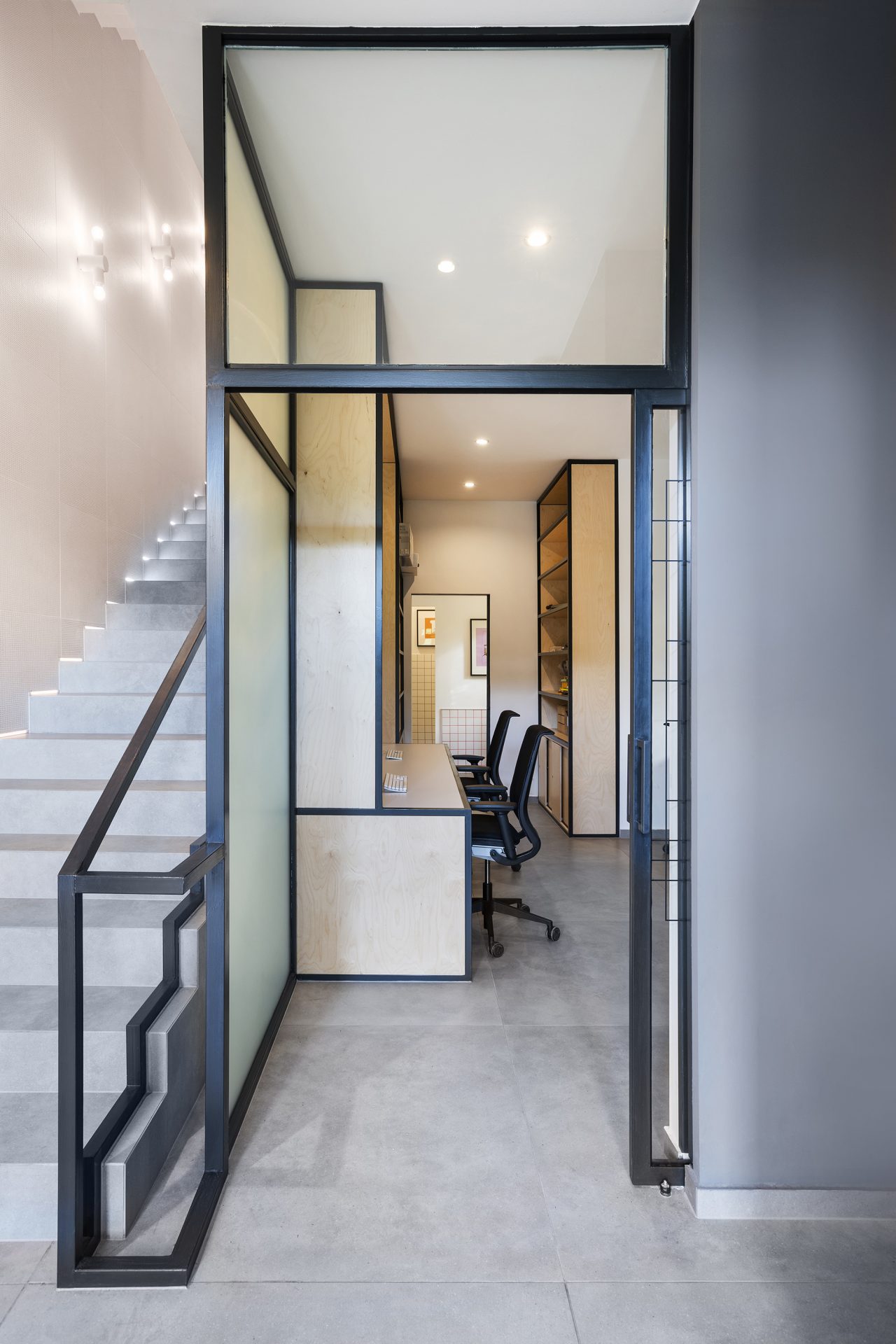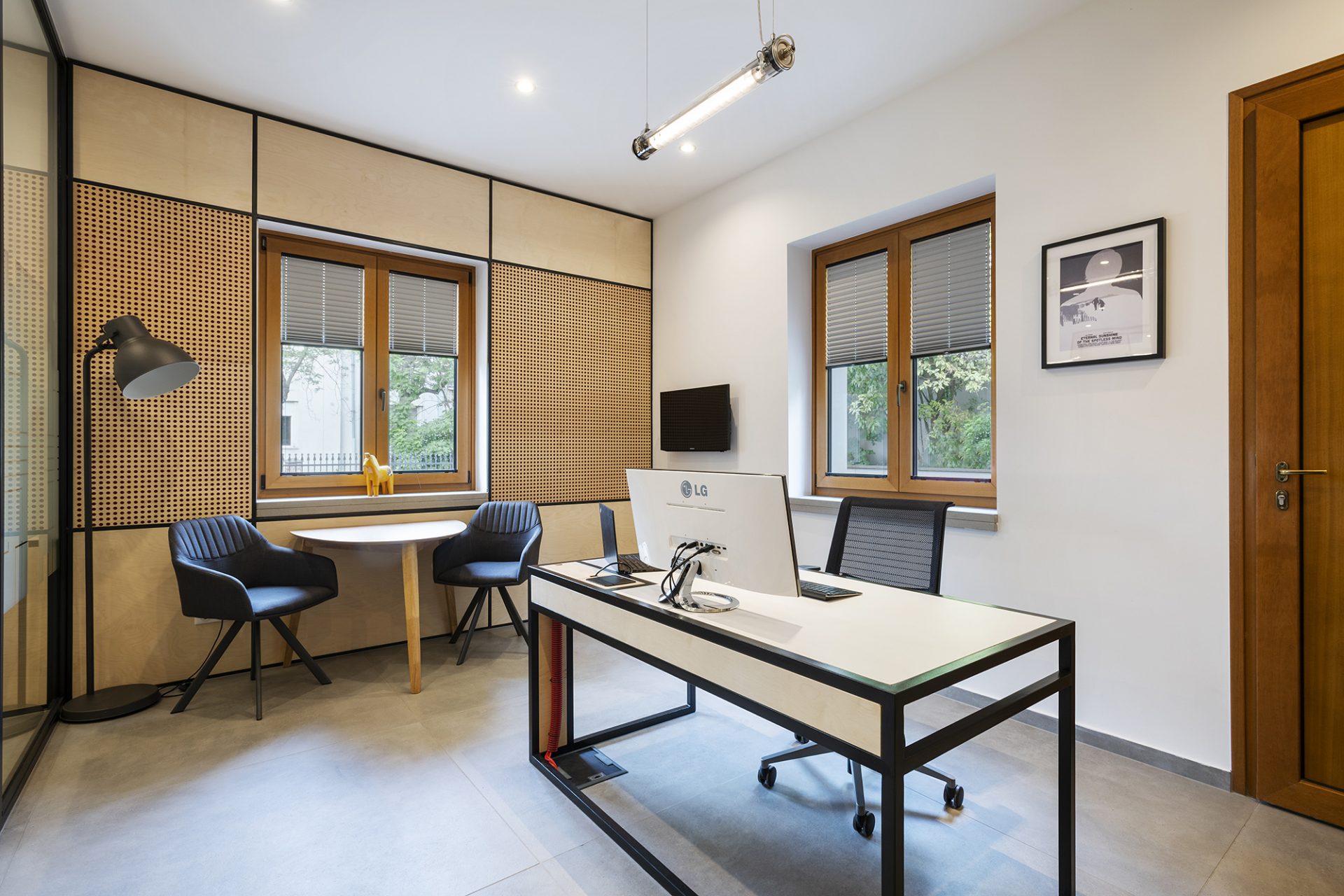 ---
---
Close project