We designed a German – Czech profile pub in the entrance of Gozsdu Courtyard called Pivo Bär. The contractor had a very specific vision: creating a creative, fresh pub and satisfying the needs of the young costumers in the area.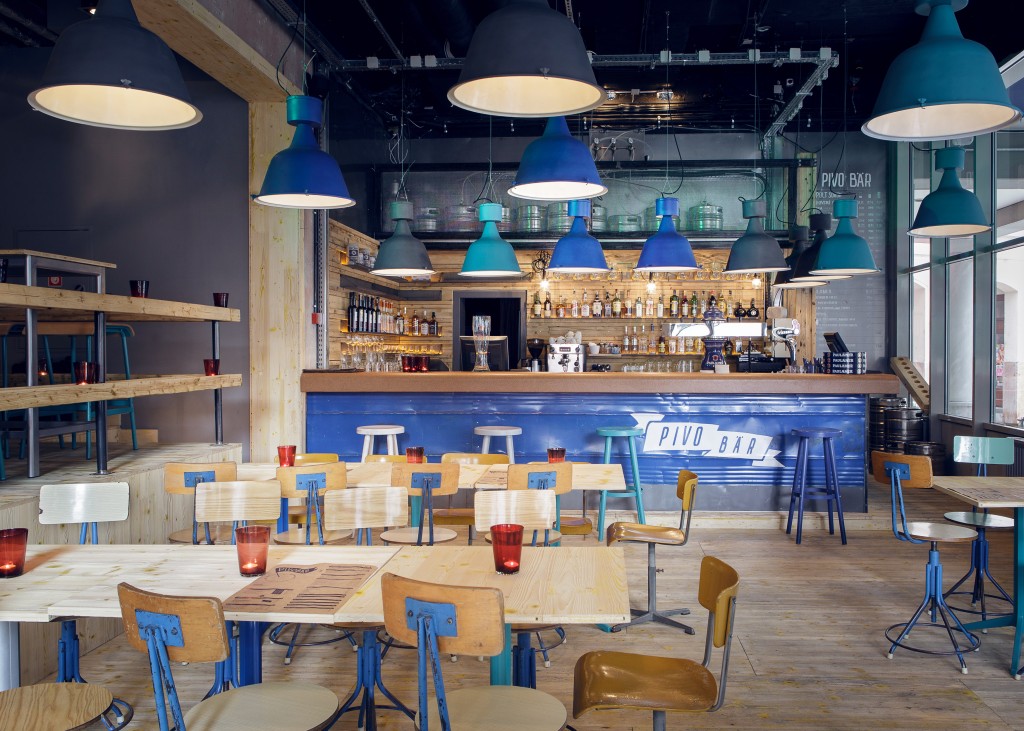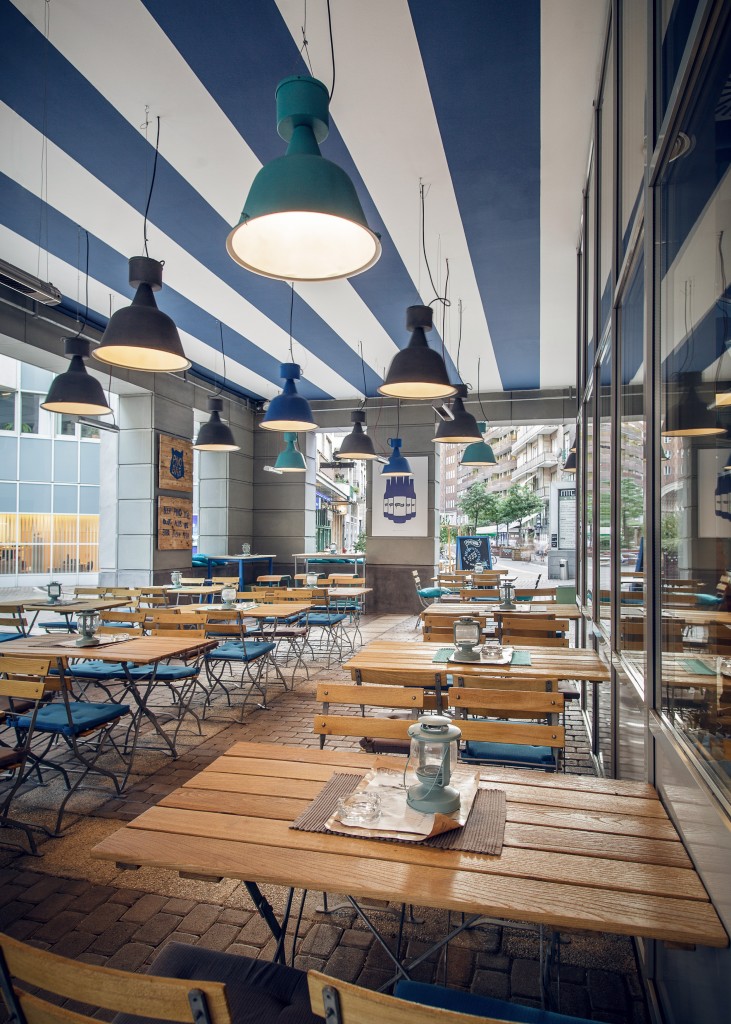 The selection mainly includes Bavarian and Czech draught beers that serve as a quality alternative for the popular craft beers of the 7th district. The contractor required to use recycled furniture that also worked well in previous projects. The name Pivo came from the Czech concept, but later, by Paulaner entering the menu, it had to be shaped towards a German direction a bit. We decided to replace the overused word bar to bär, the German word for bear that served as a theme throughout the project. We worked together with Gergely Szőke graphic designer to shape the graphical image of the place. The central figure of the image was a bear dominating the dark pine forest, which is a connecting figure of the different beer-regions.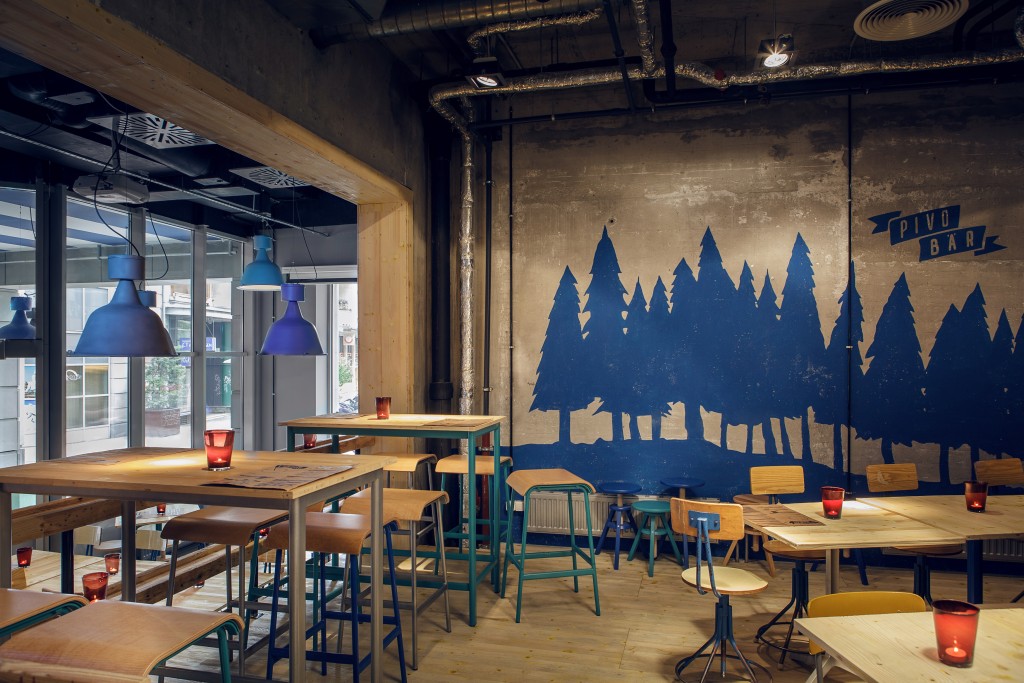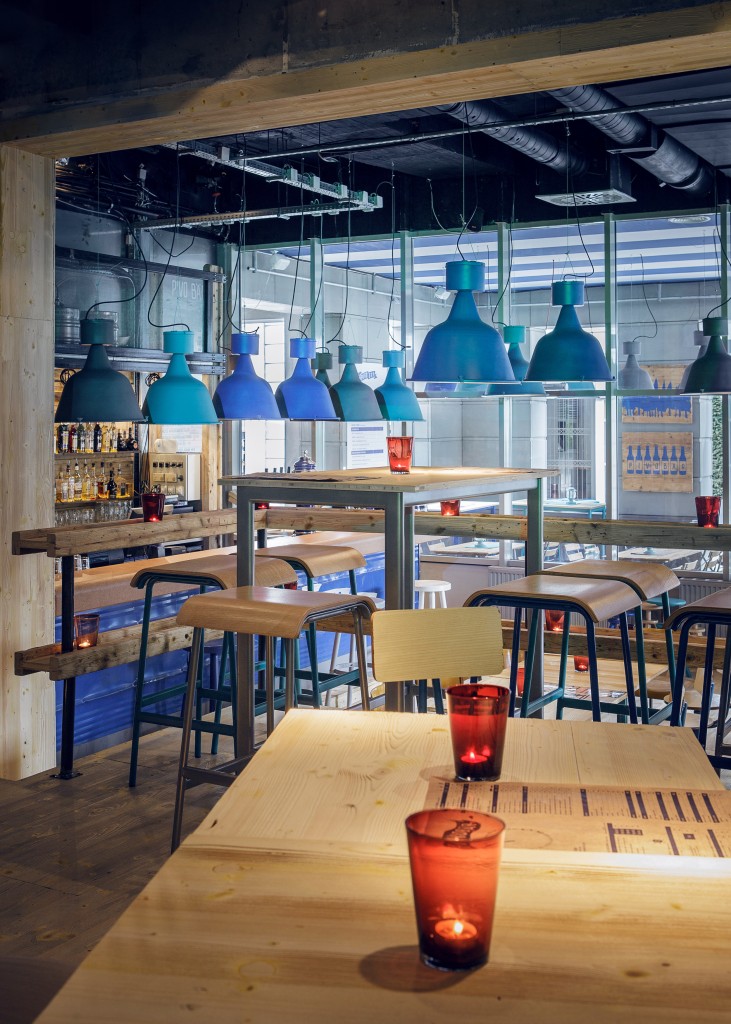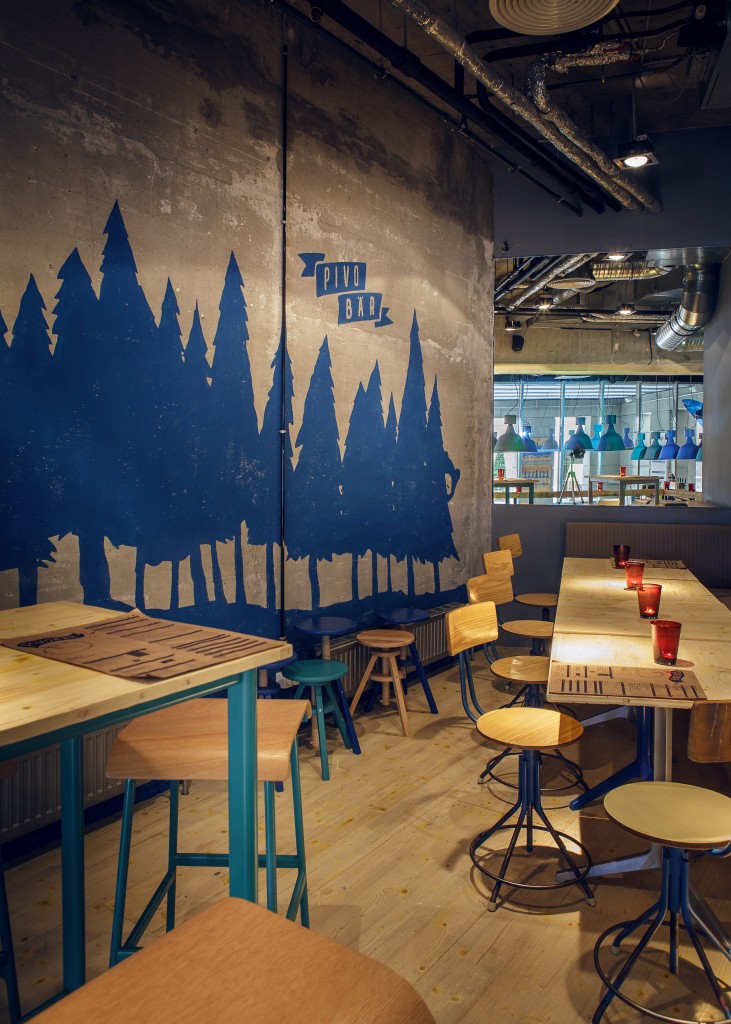 The white-blue striped painting of the arcade's ceiling refers to the metal framed sunbeds that would be used during a camping holiday. This area covers a separate, but also open space that connects the street with the interior. Industrial lamps provide the lighting for the space. We painted half of the lamps grey in order to harmonize them with the exterior floor tiles and the concrete surfaces. For the other half we used a deep blue color inspired by the color of Paulaner and other German and Czech breweries and we used matching turquoise green for the rest. These colors provide the main image of the bar. The intense effect of the industrial metals and the strong colors are softened by cork surfaces. For the flooring natural colored decks were used to compensate the rough concrete walls. The front of the counter is covered by flattened kegs. This unique and cheap industrial-esthetic solution is one of the brightest elements of the place. Due to the shortage in space the kegs are located above the counter, but they are easily replaceable by the use of an industrial winch.  A steel ladder provides access for the kegs. The whole place is surrounded by painted bears that are friendly ghosts formed by the blood-stream of the place.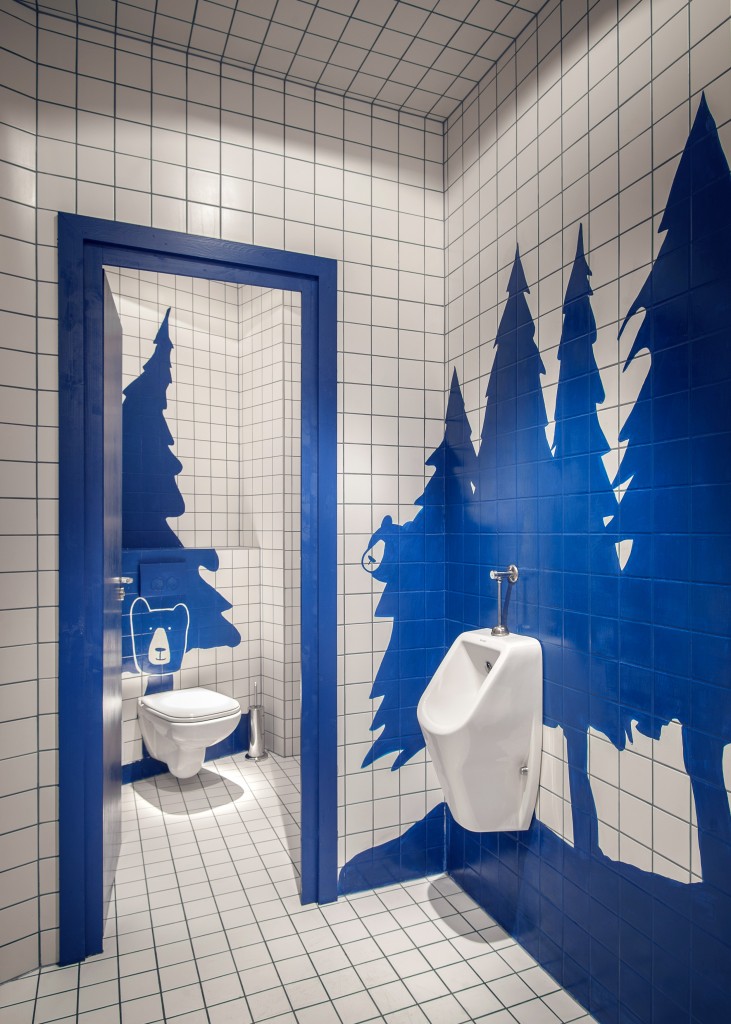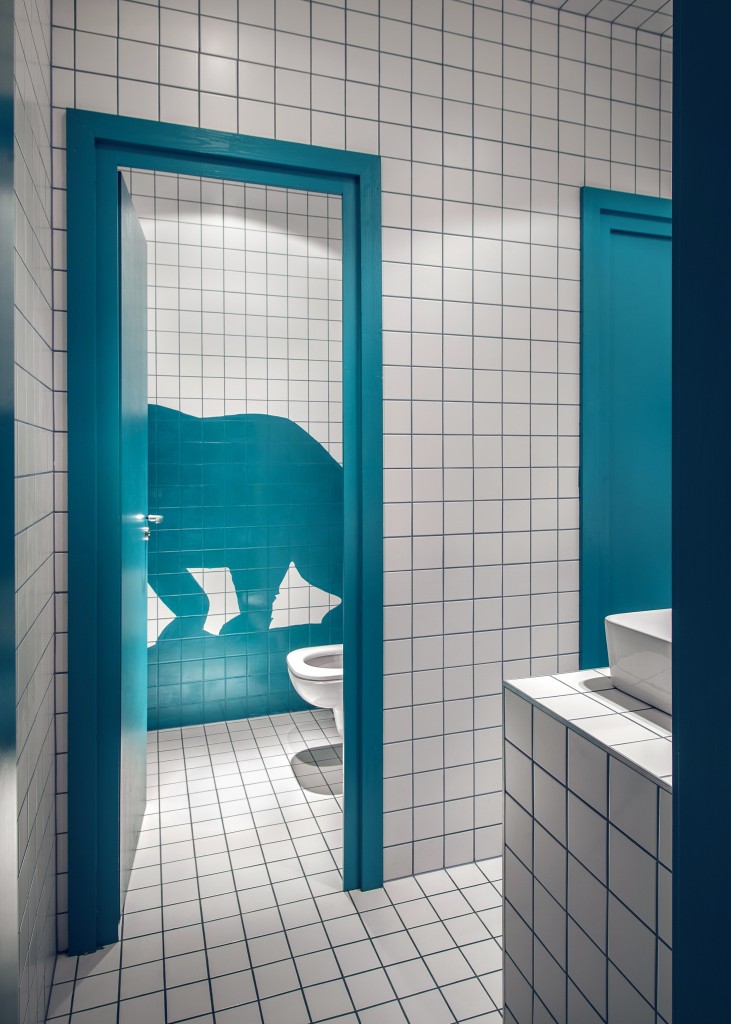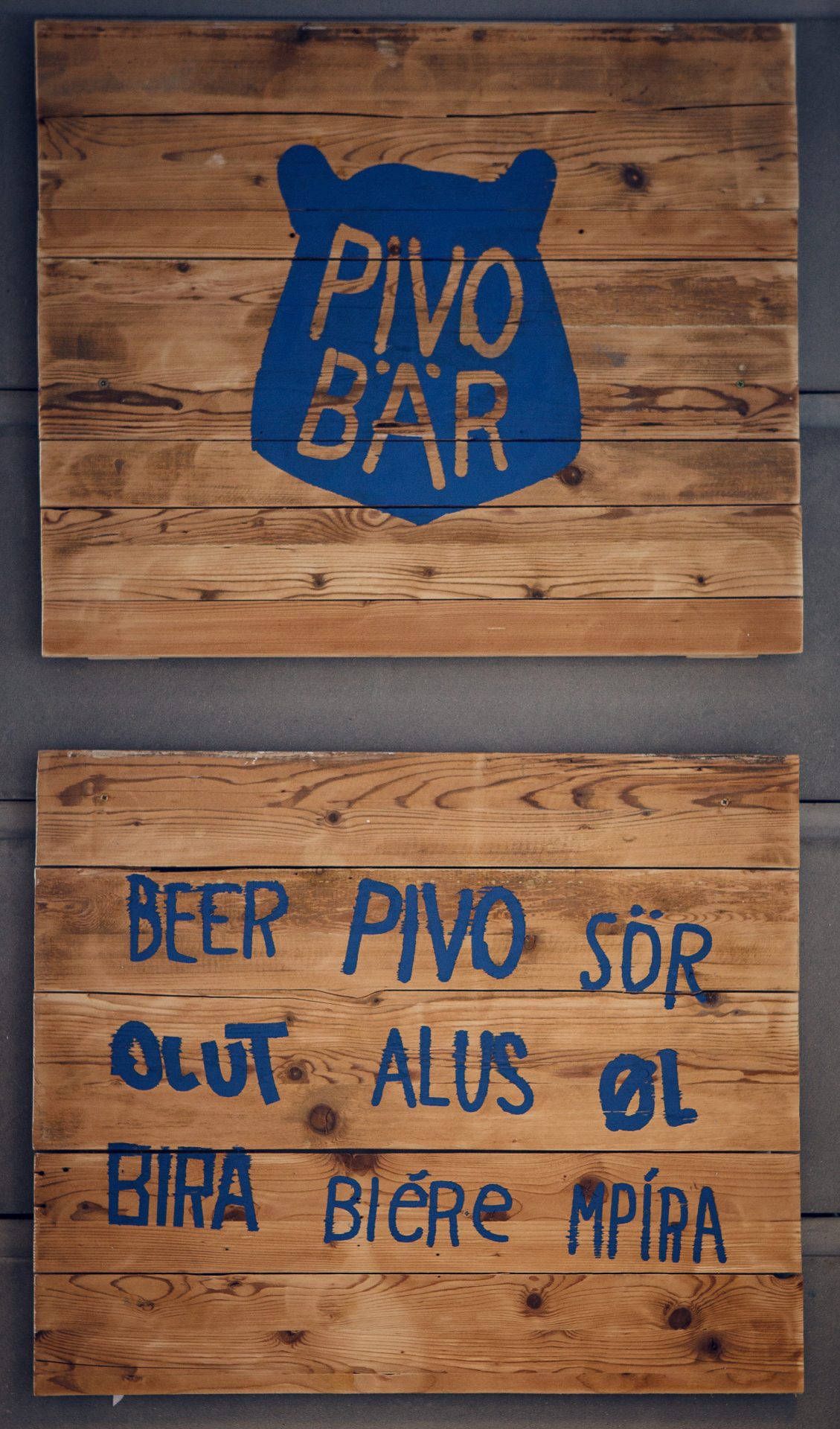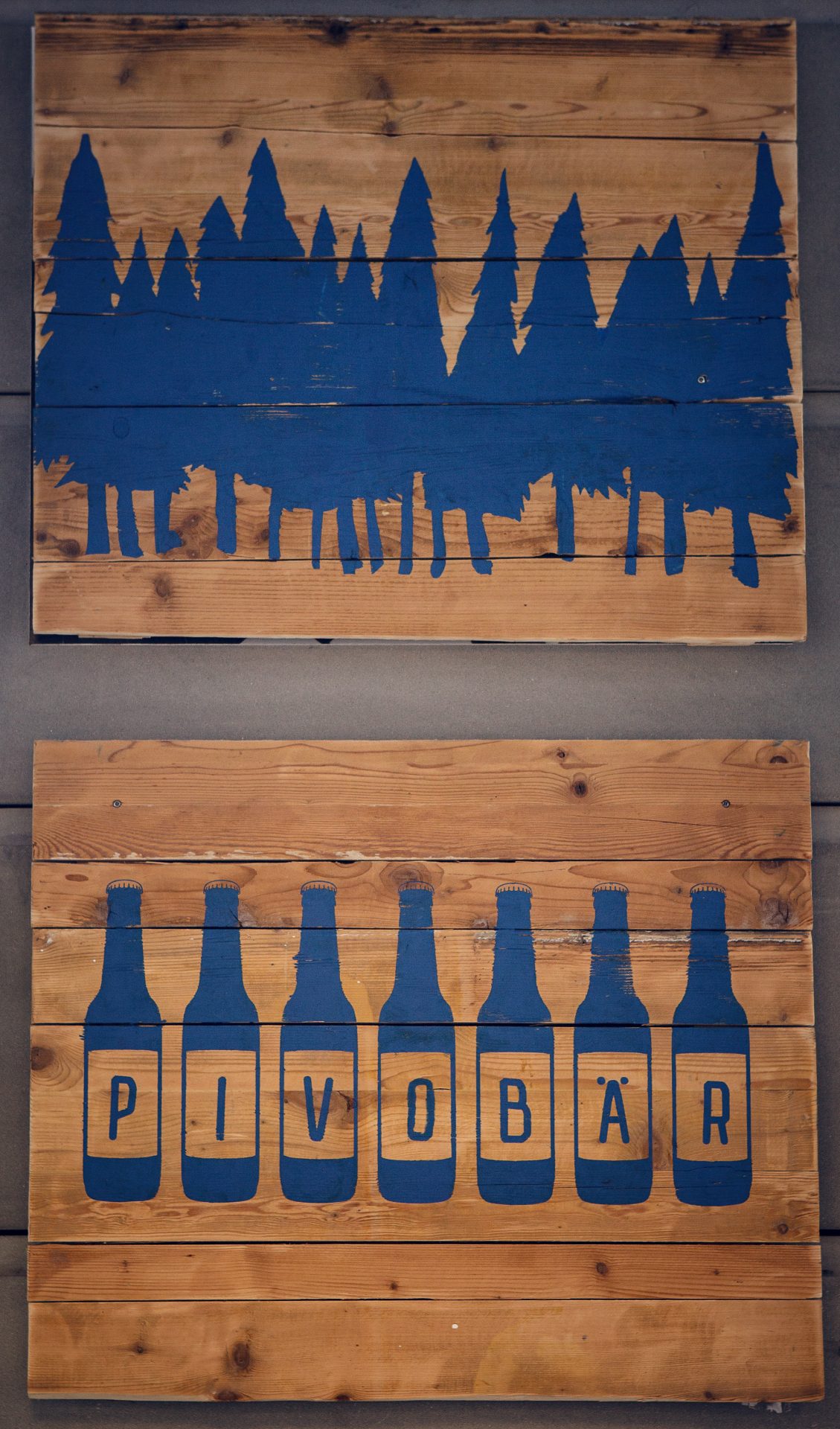 ---
---
Close project