Mazel Tov popped up with its intimate spaces and varied Mediterranean cuisine as a shining light amidst the dull selection of the seventh district of Budapest in 2014, which was becoming more and more conventional and boring by then.  We've created a unique place which shows a new direction to the locals and the tourists along with the rapidly spreading ruin pub-lashings of the district. The inner gardens of the Mediterranean climate with their rich vegetation – which provide a cool atmosphere even on the scorching hot summer evenings – served as inspiration for us.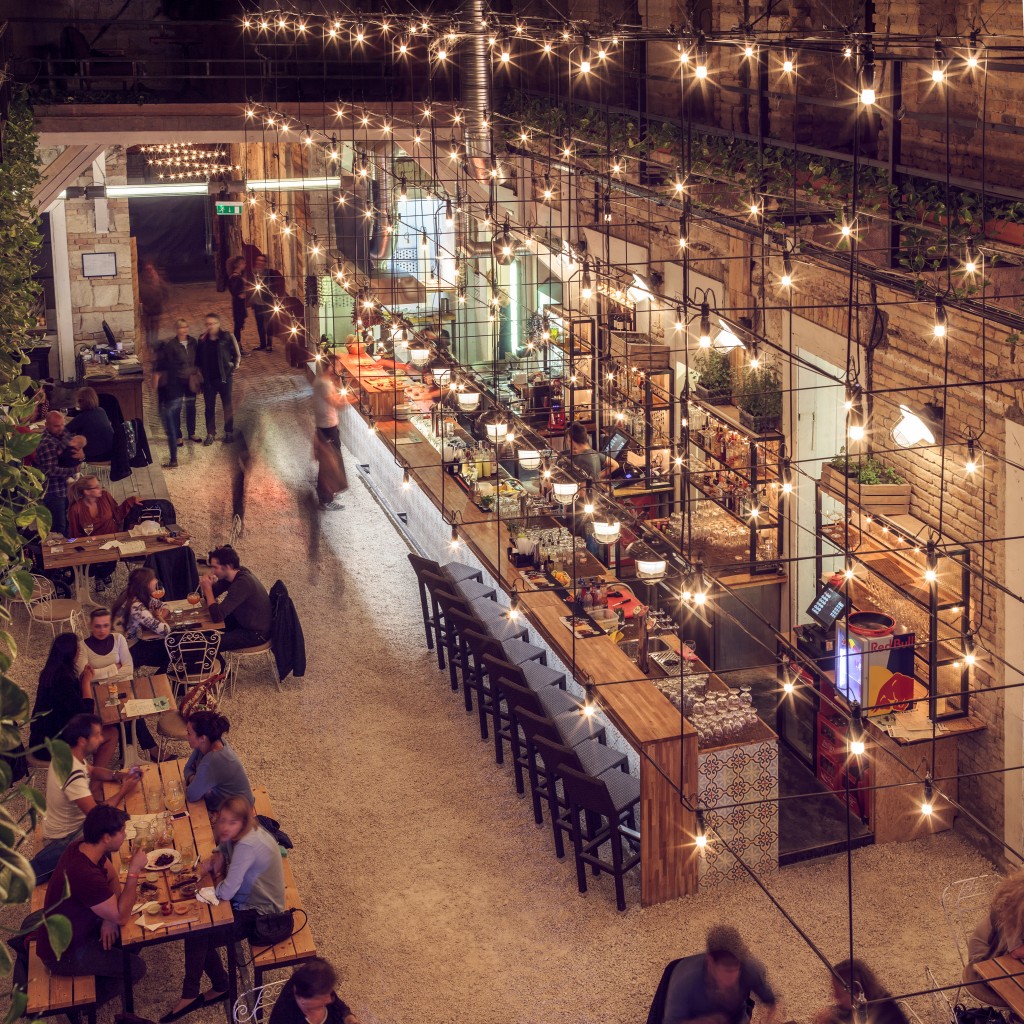 The area was ghettoized in World War II therefore its historical heritage puts its weight on the heavy stone walls. However, due to the variety of events and the constantly renewing Israeli gastronomy, life finds its way back. Lately, the urban courtyards of Budapest started to give shape to a certain character: they were determined by the possibility of temporary usage. Most of the places started to look alike due to the individual aesthetics of the cheap materials, the easily buildable and demolishable structures, as well as the recycled furniture. In the case of Mazel Tov, the circumstances enabled the creation of a delightful and cozy public space, designed to last. The roofing of the inner garden lets a great deal of light in, and with its sophisticated structural solutions, the space takes on its own rhythm. The usage of natural and raw materials characterizes the interior space, showing a coherent image through the consistency of the design and the careful considerations behind it. The usage of gravel on the ground of the garden connects the inner and the outer spaces seamlessly. The uniquely crafted lamps are the crown jewels of the place, reacting to the nature of the space around them: for instance, the 'zigzag' shaped lamp in the lobby leads your eye to the inner spaces, while it can also be interpreted as a connection between the present and the past.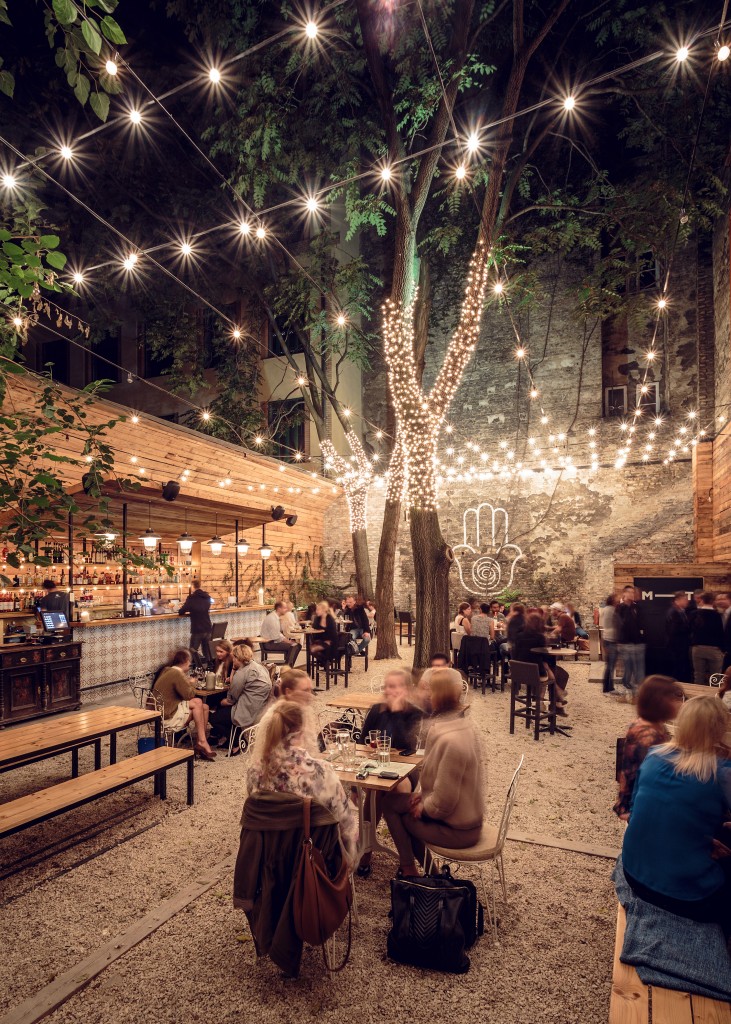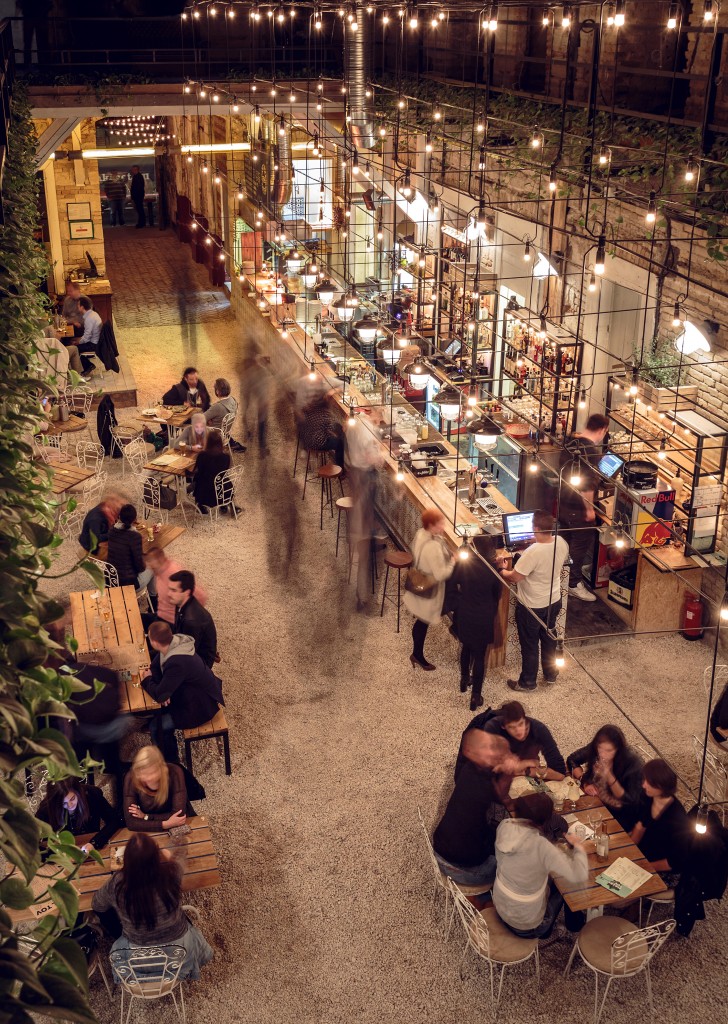 The space reached its full potential with the outstanding work of the operators and the event organizers: aside from the first class gastronomy, Mazel Tov gives place to concerts and other events conveying the image and the feeling of the place, providing a wonderful experience to all your senses.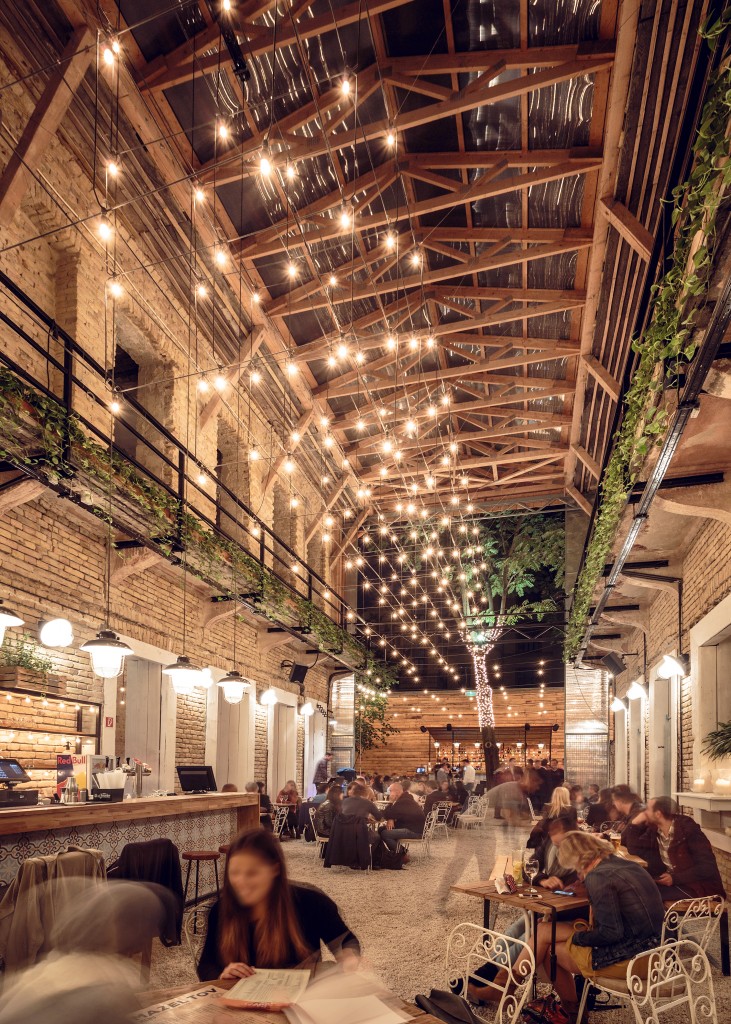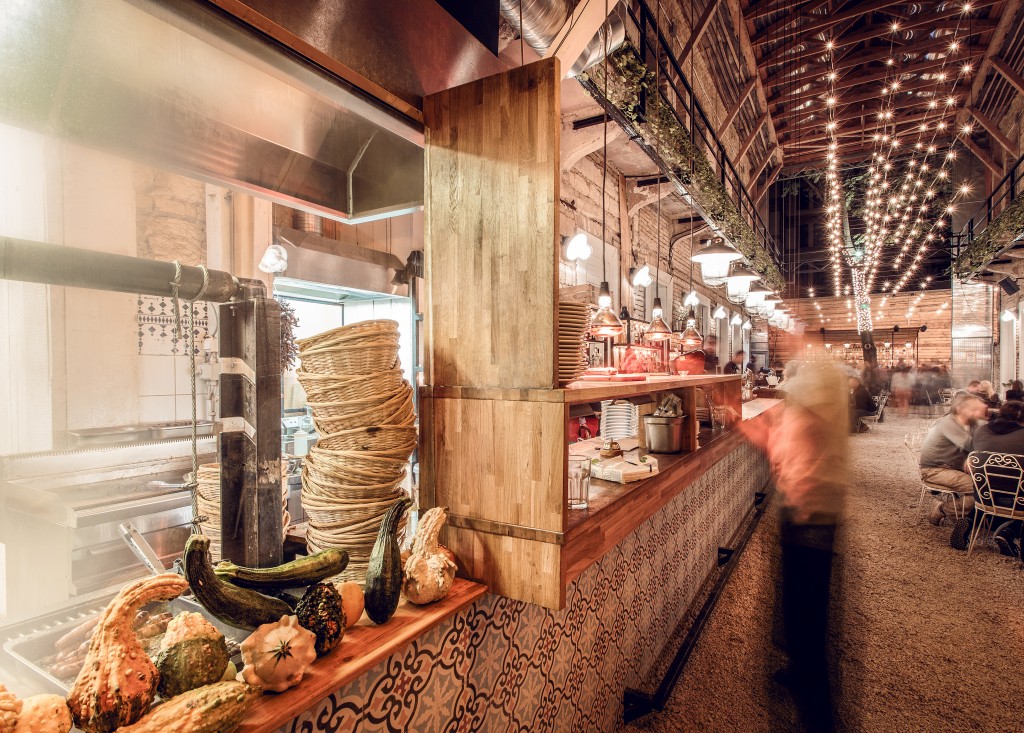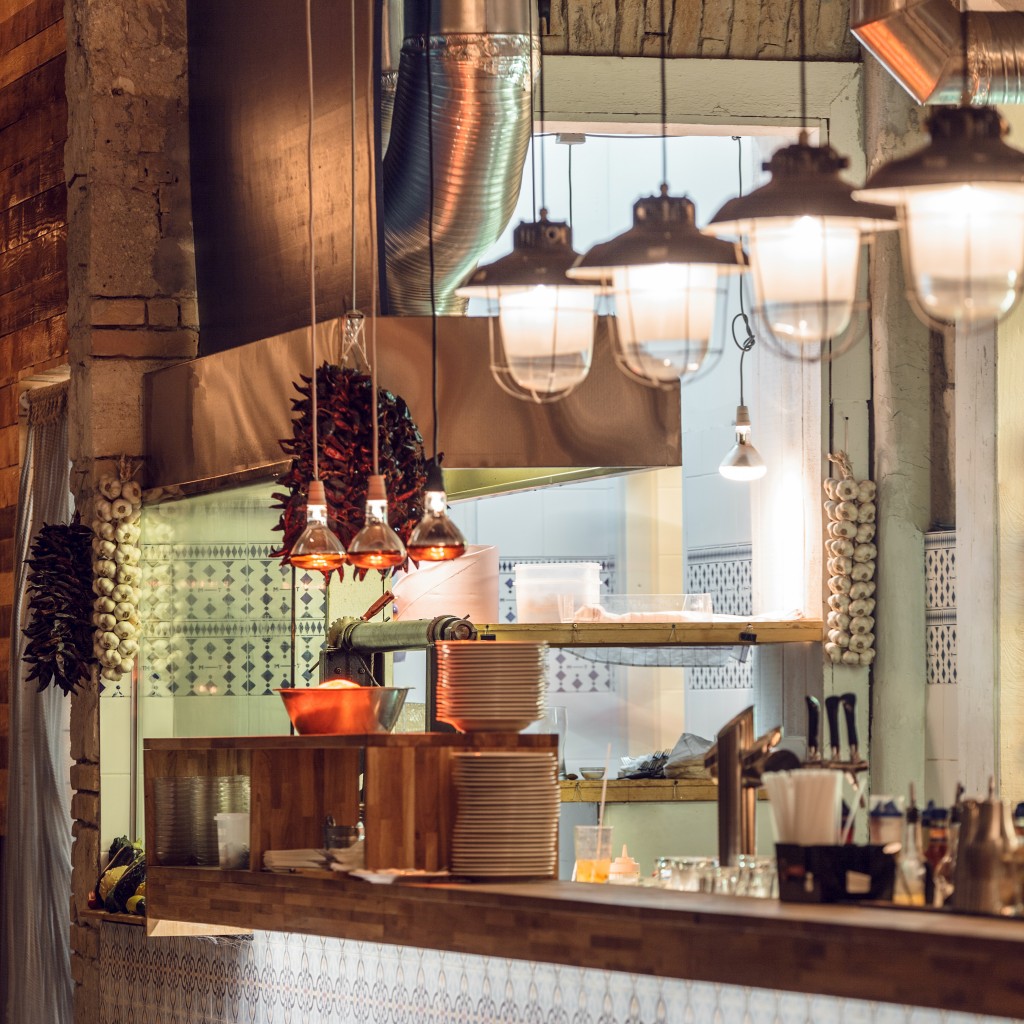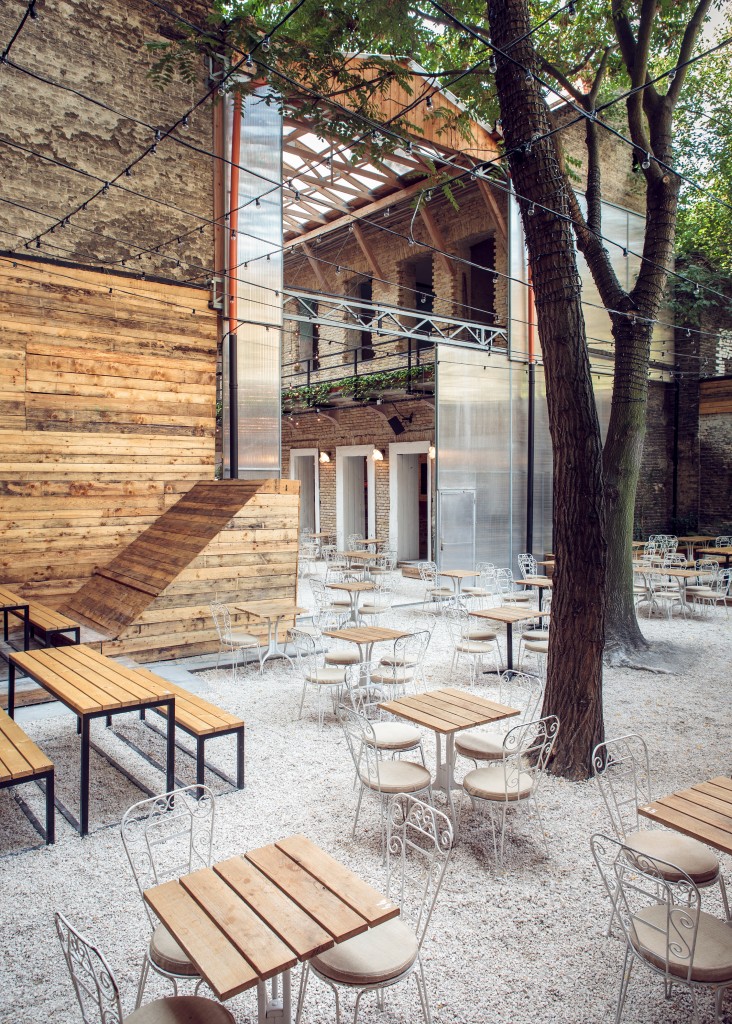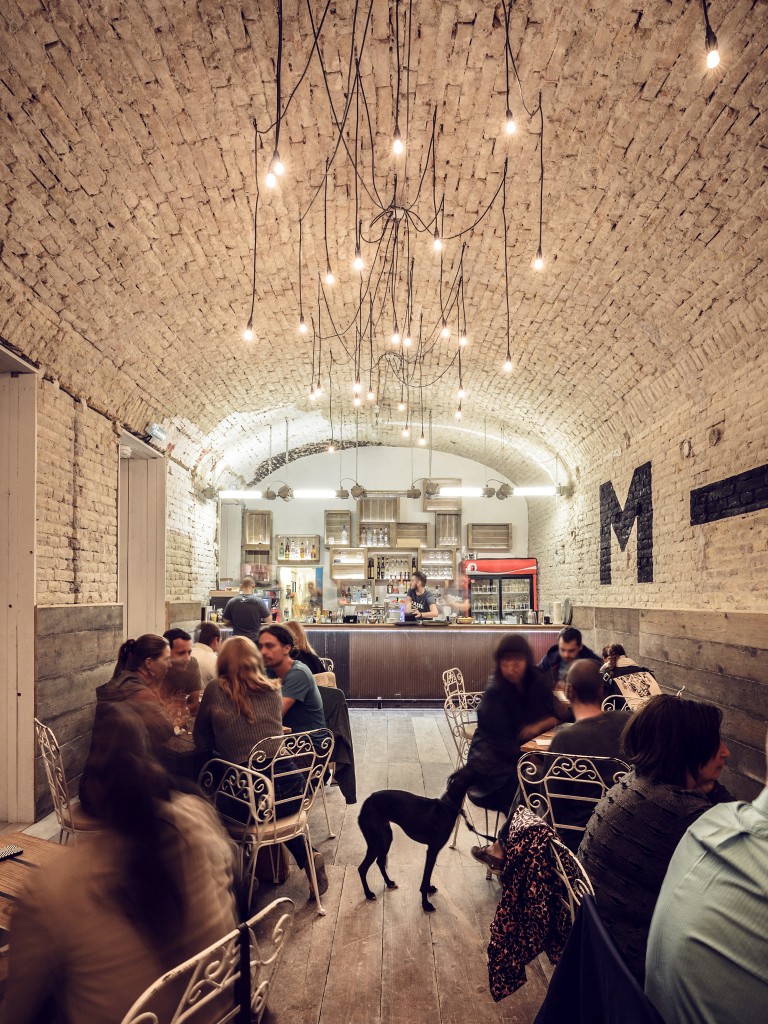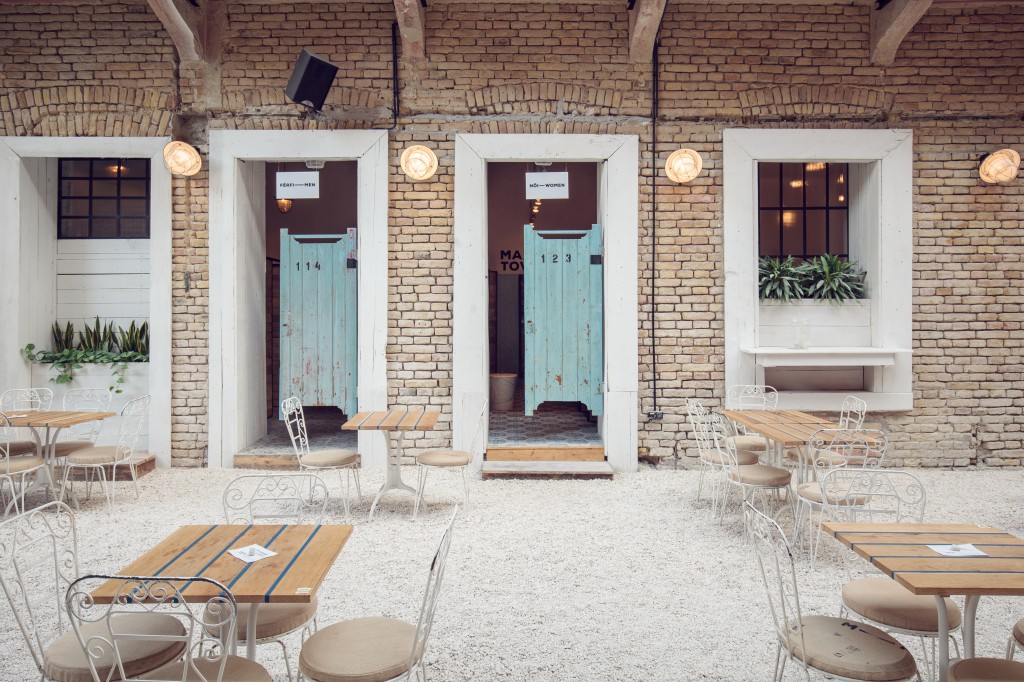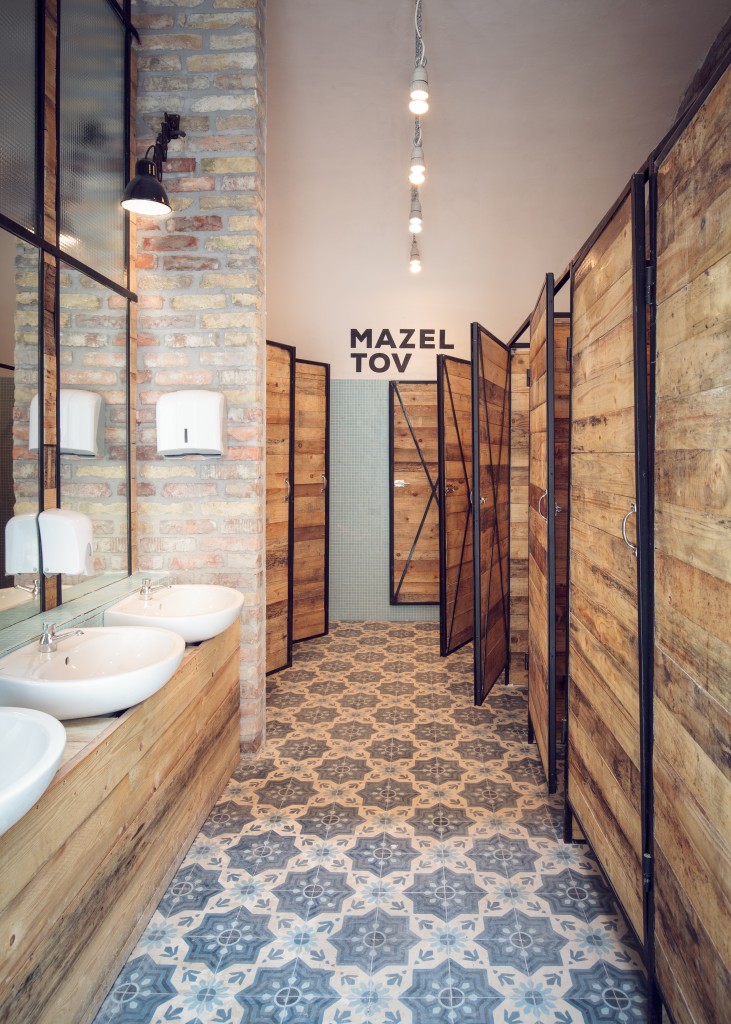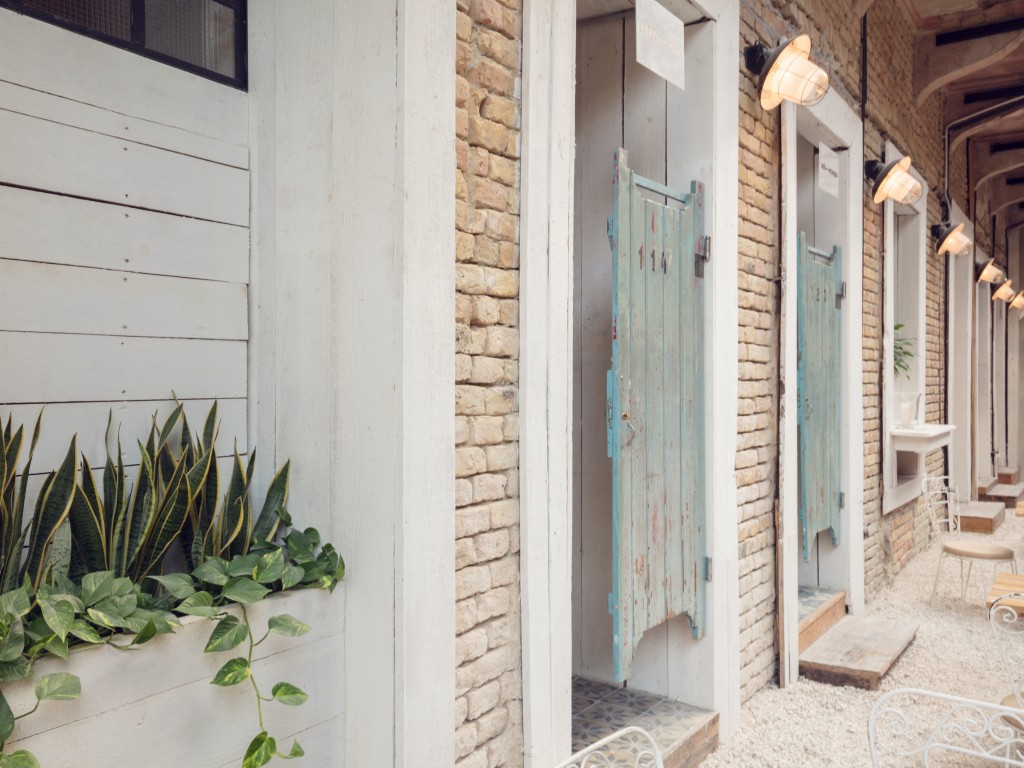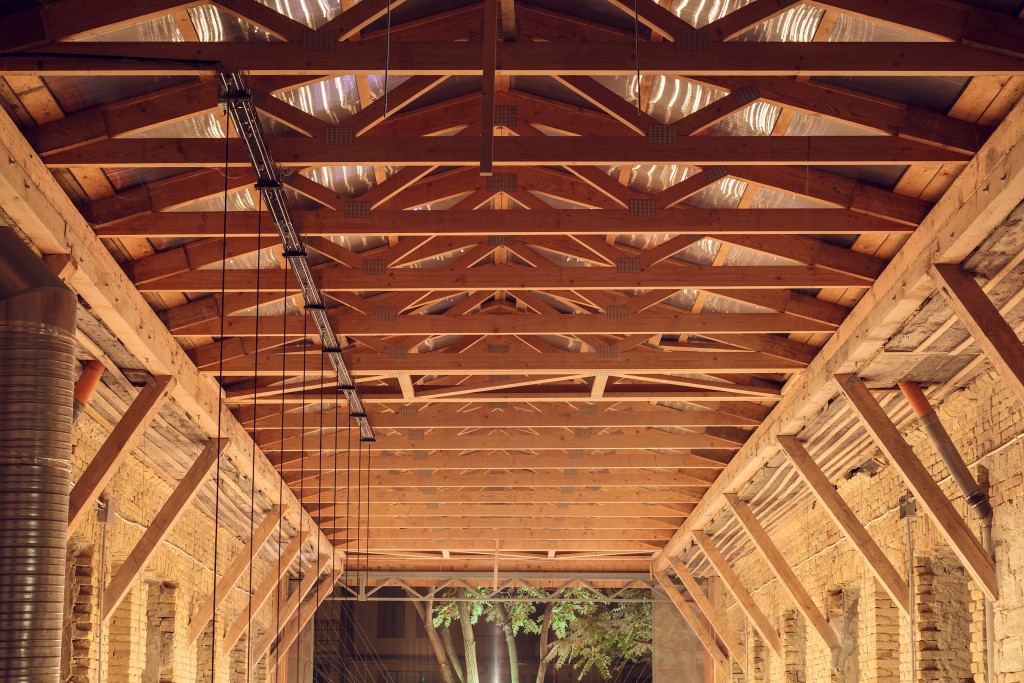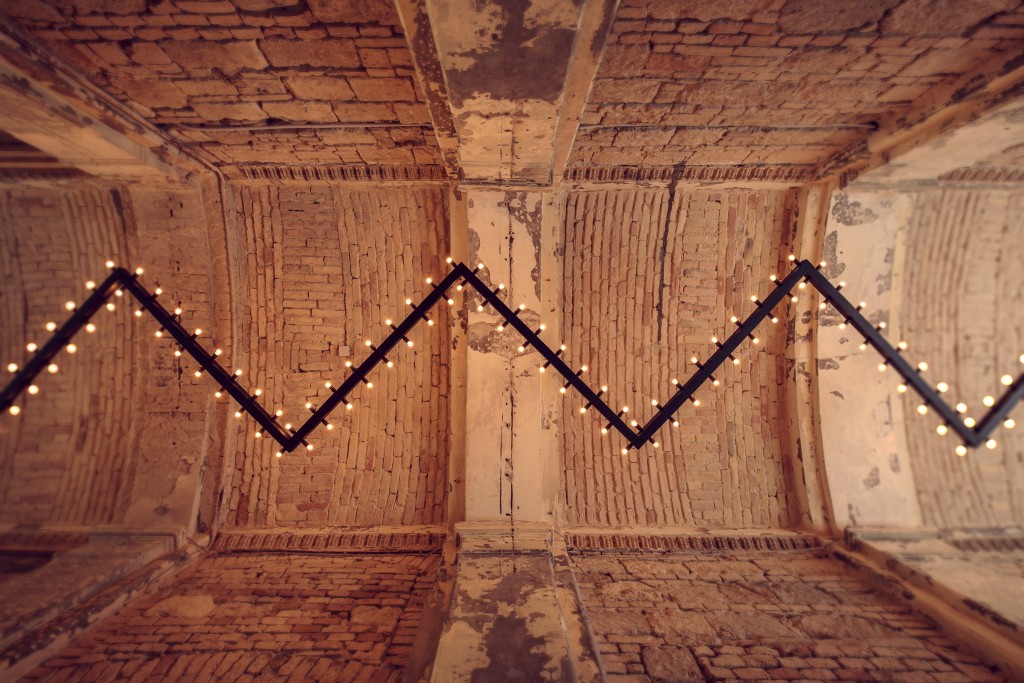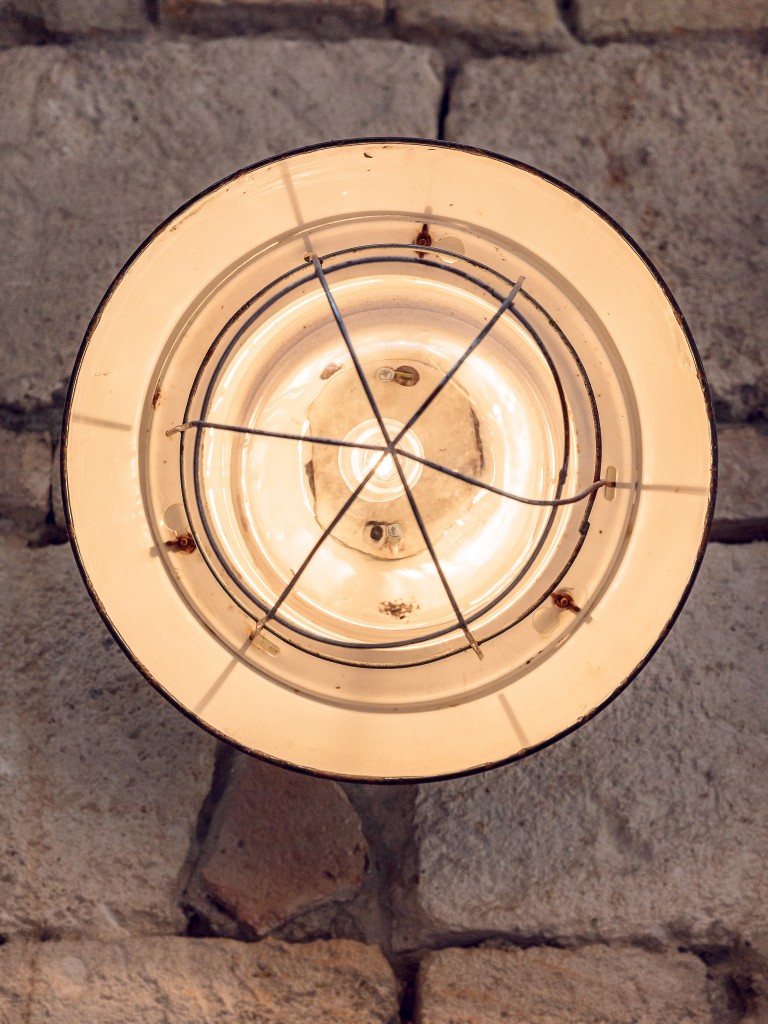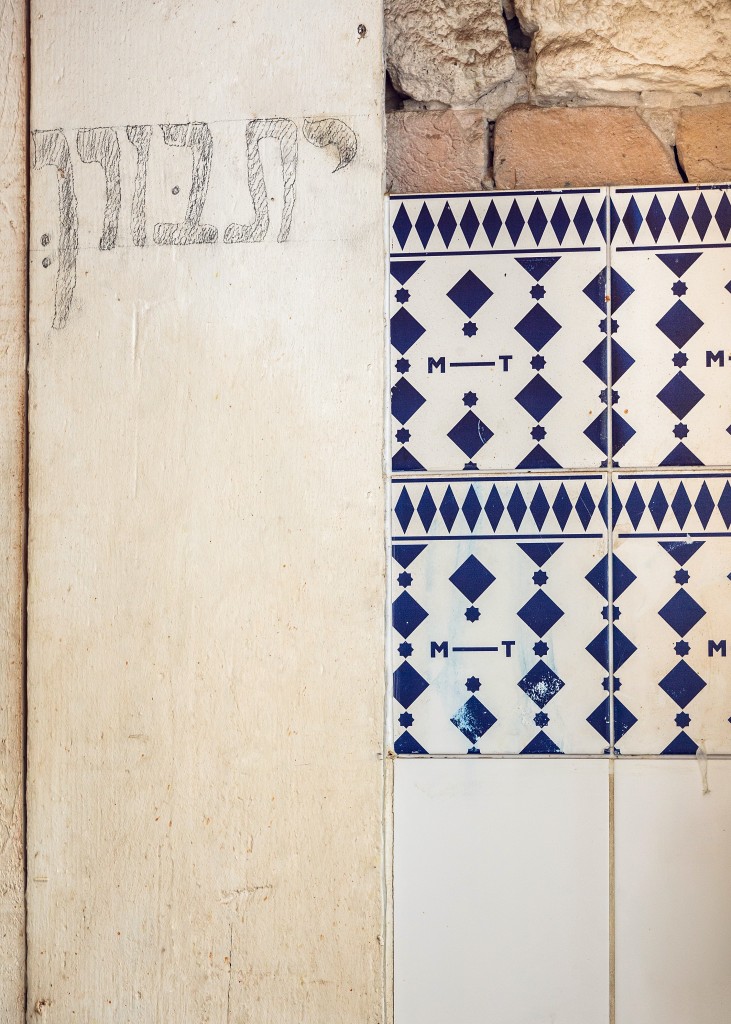 ---
---
Close project