Bao Bao is a rather small Asian restaurant located in the center of Budapest next to the Basilica. The interior design, the graphical image (that is based on personal experience and inspirations from Asia), and the well-reasoned concept of Bao Bao's gastronomy fitted perfectly with the given local conditions.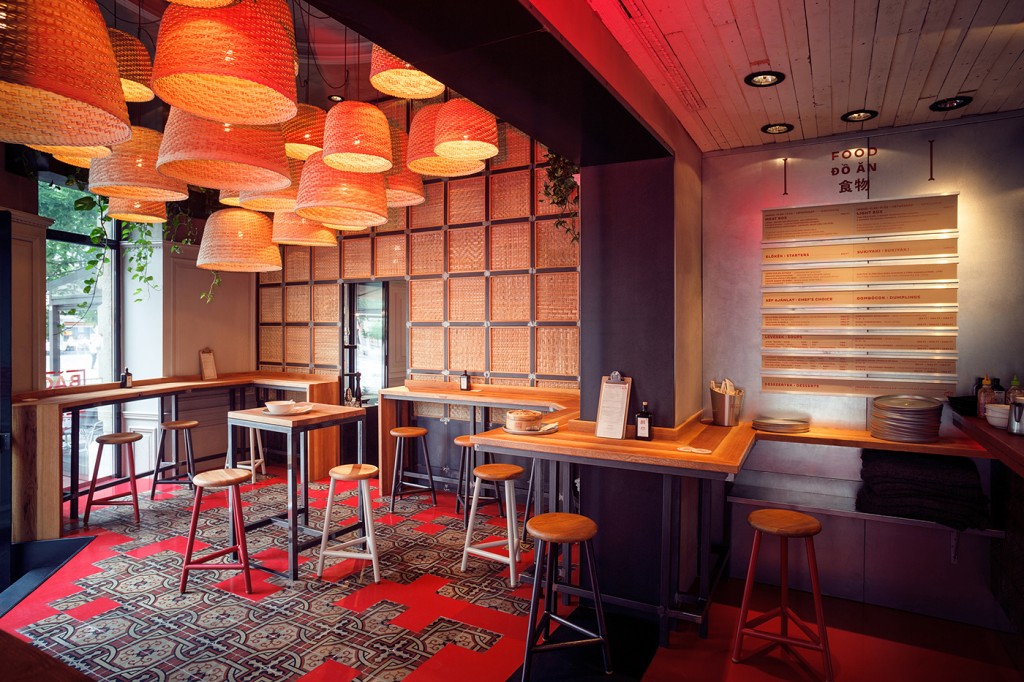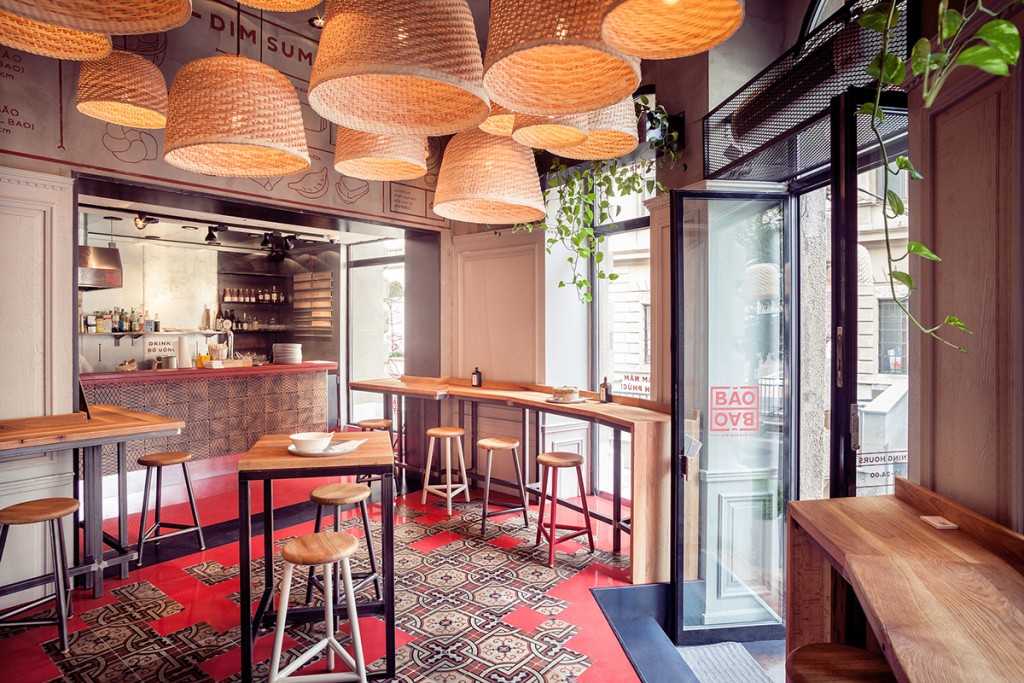 Several Asian phenomena served as inspiration for us; the ad hoc nature of the street food buffets, the resilient modernism of the metropolises, and the craftsmanship, which is based on exceptional patience and precision. The interior, which unfolds from these images, had to be in harmony with the small space of an early 20s residential building's ground floor.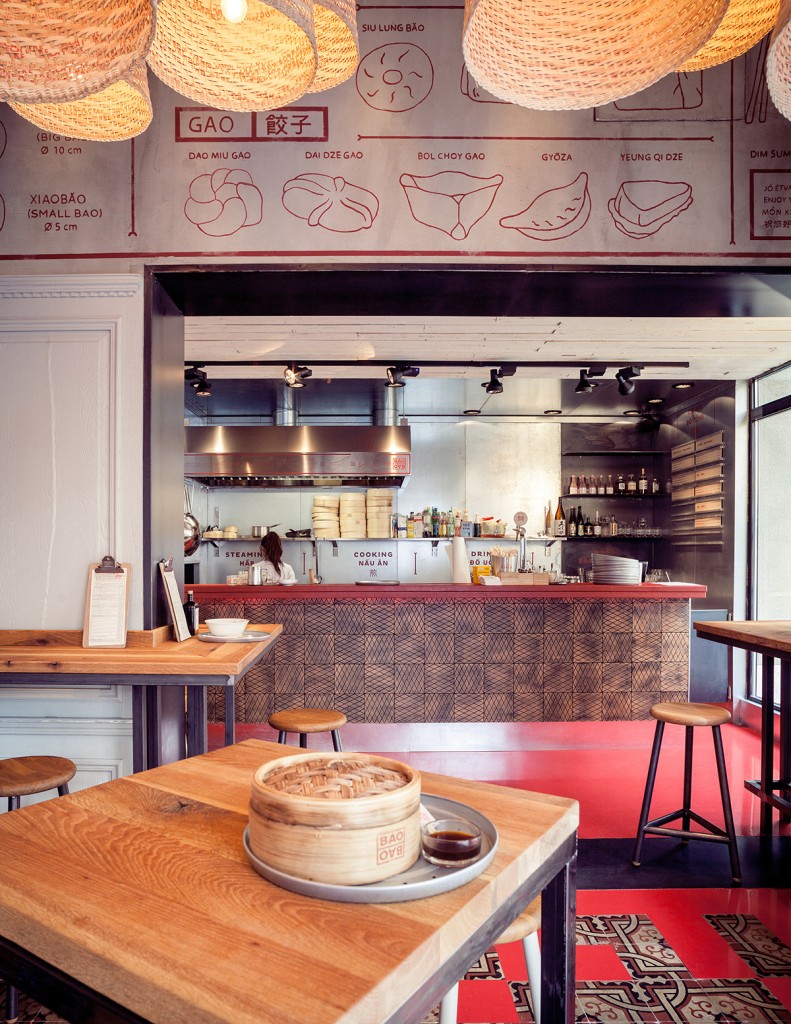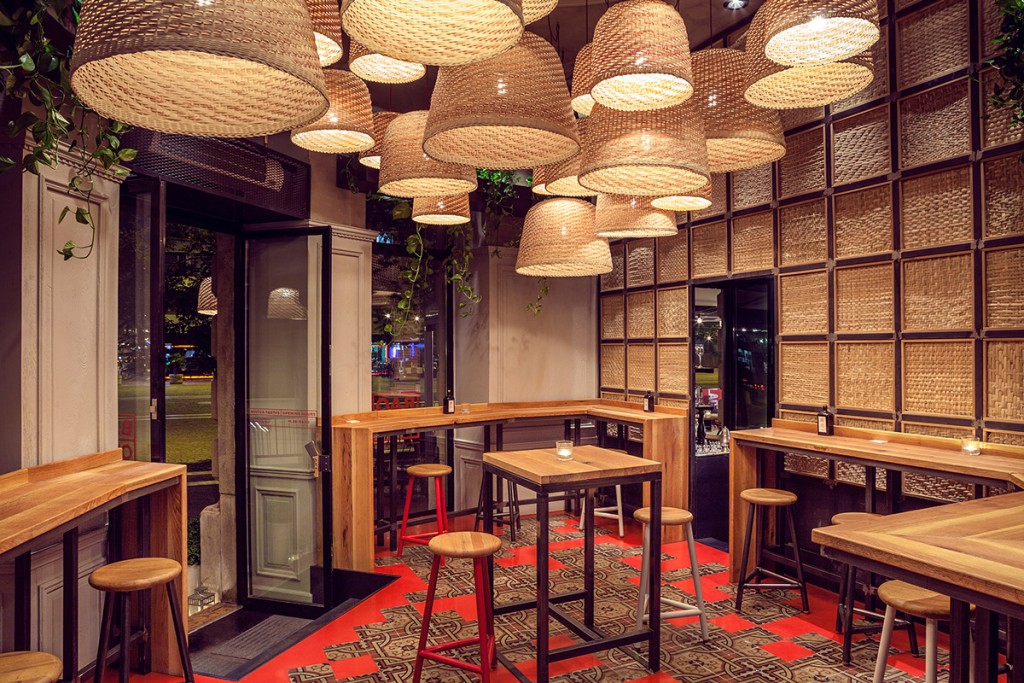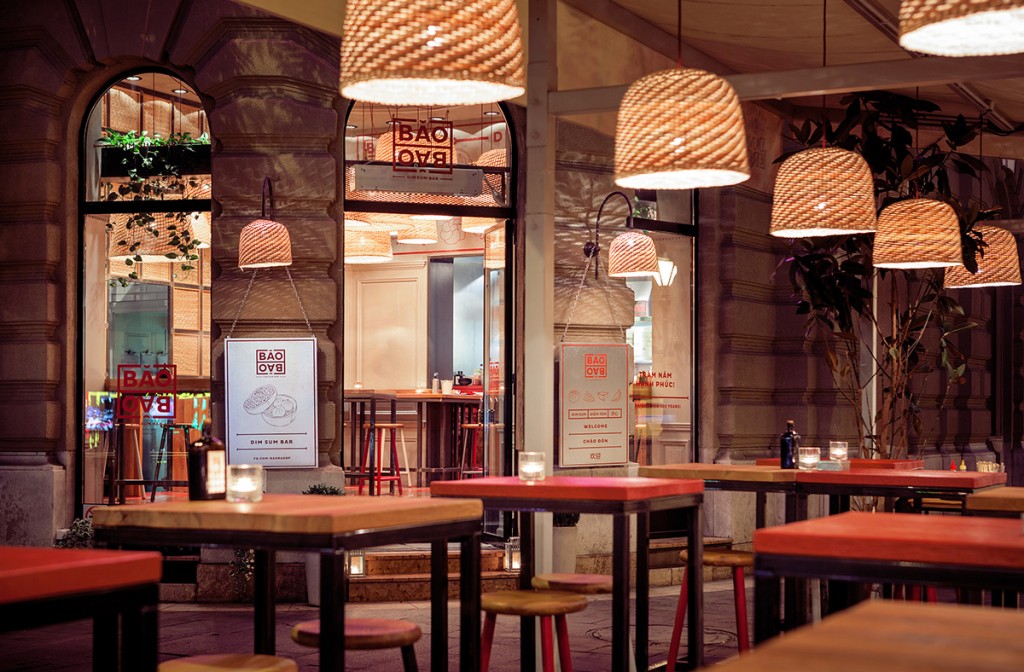 From the beginning, we devoted particular attention to the consistency of the graphic and the interior design: sketches were made in the course of the Asian trips, and the logo, which was inspired by the Vietnamese hand-painted advertisements match perfectly with our unique structural solutions using reed and other natural materials. The rustic and smooth textures become interpretable next to the shiny, stainless surfaces, the modern spotlights, the steel frame constructions, and the cement tiles.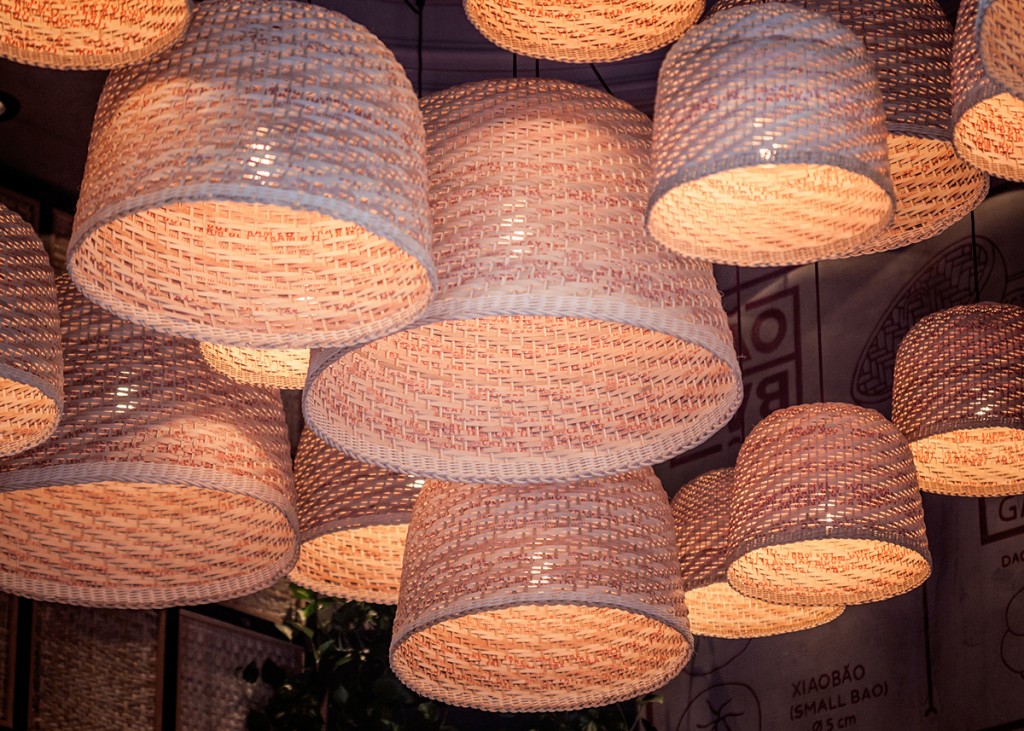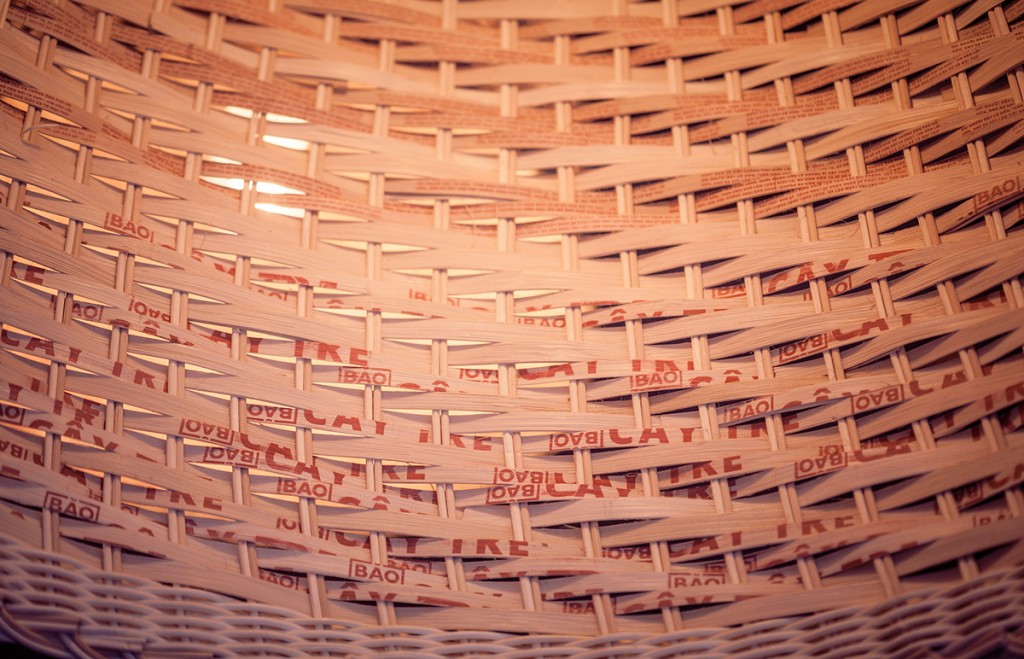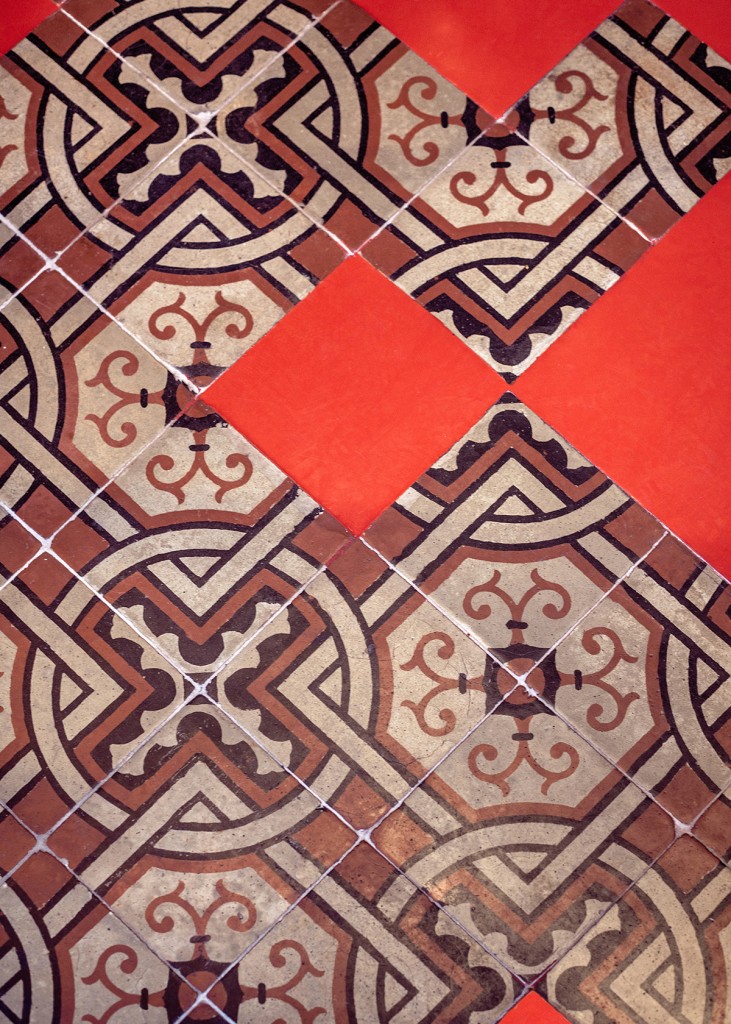 The hollow section structural system, appearing in Bao Bao, frames the Hungarian basket maker, Éva Székely's panels made of matting. The hanging lamps, which have Vietnamese tales printed on them, were also crafted by her. At first, the combination of these solutions may seem a little odd on paper but they find their perfect places in space. The served food was designed with the same attention to details, which was the essence of the interior design process. The flooring and the neon lights resonate with the reddish color of Bao Bao's image, making it inviting and intimate even from the street.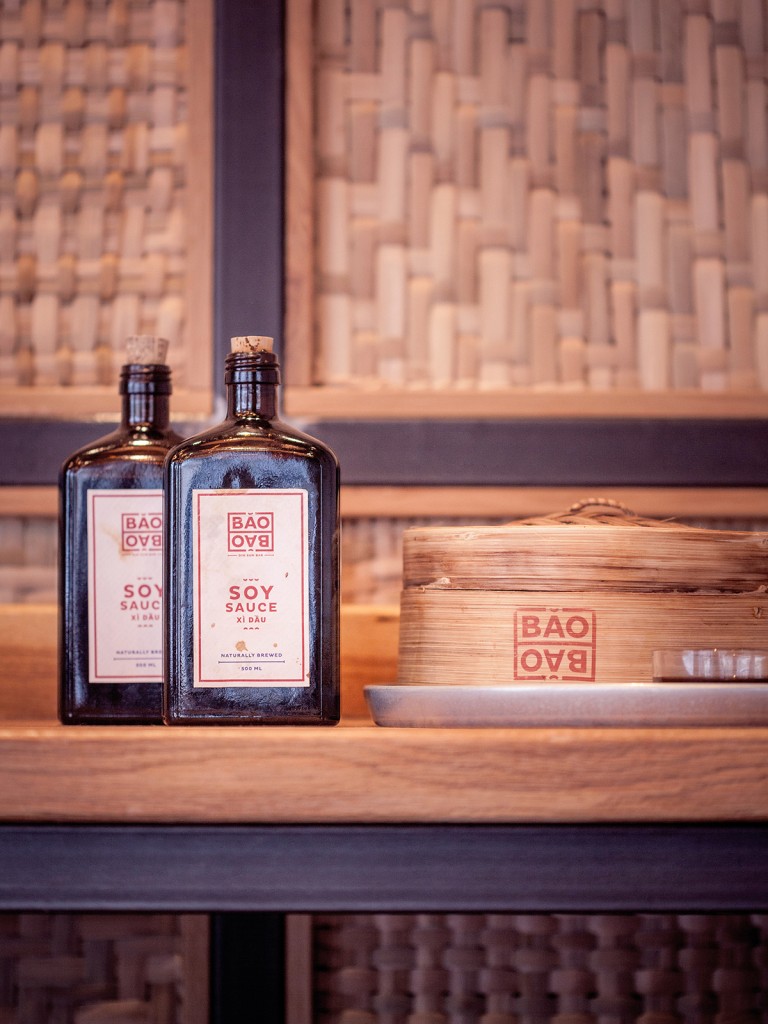 The cement tiles with the resin, the hand-crafted lamps next to the spotlights and the unfinished rustic oak textures with the shiny, stainless steel surfaces are contrasty pairings, yet they make a calm and satisfying atmosphere.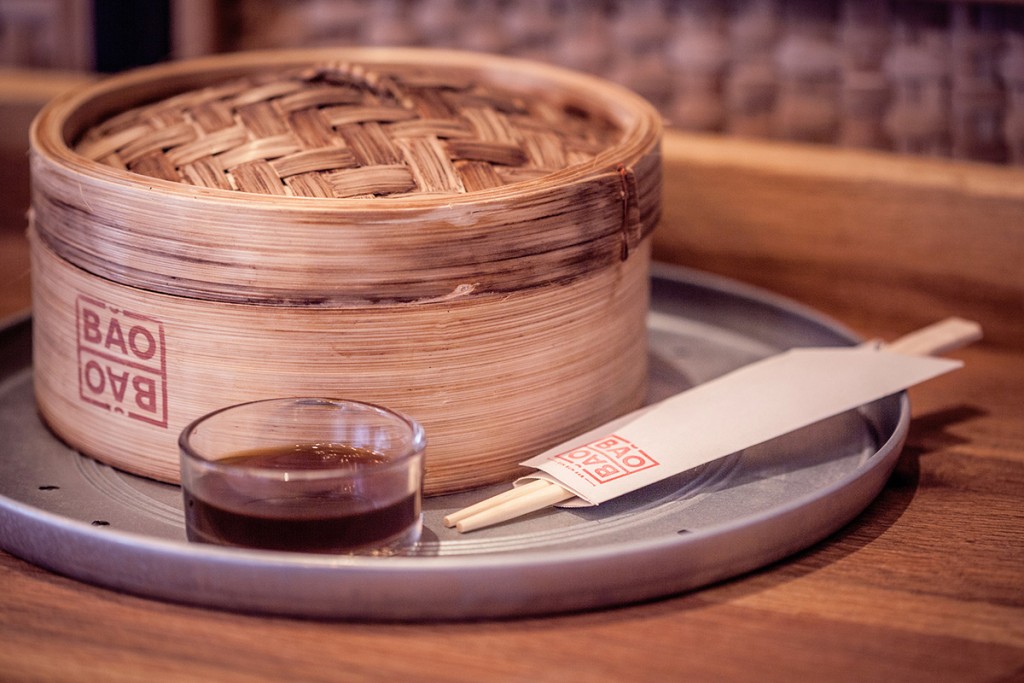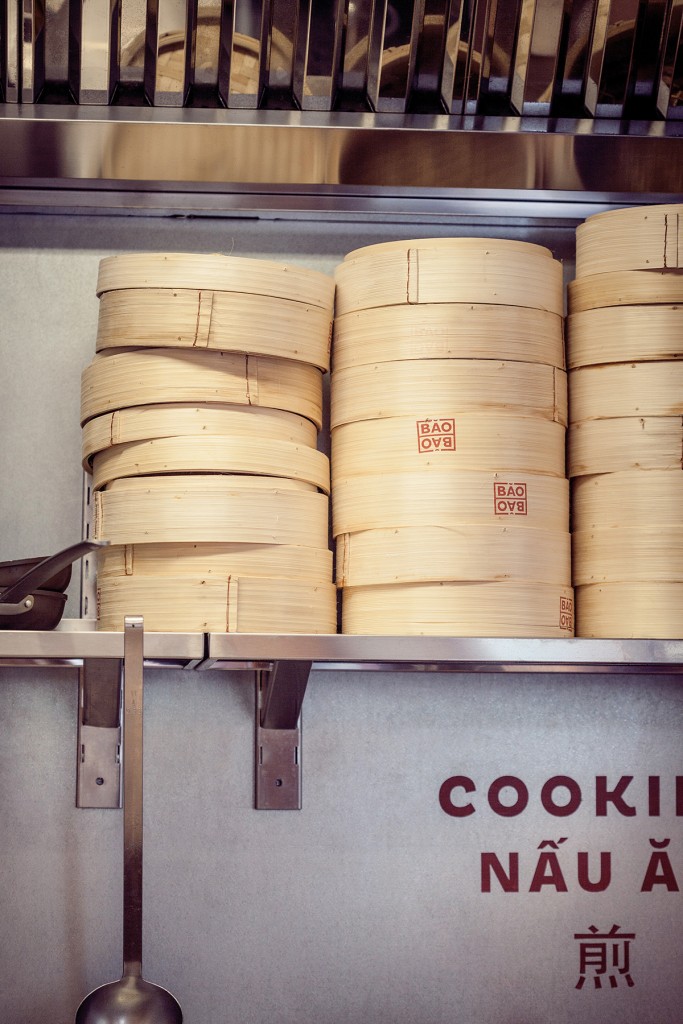 ---
---
Close project