The 250 m2 bourgeois flat is defined by its ageless elegance in Falk Miksa street, downtown Budapest. Spaces are imbued with different timelines while various materials, styles and aspects live together in an unquestionable symbiosis.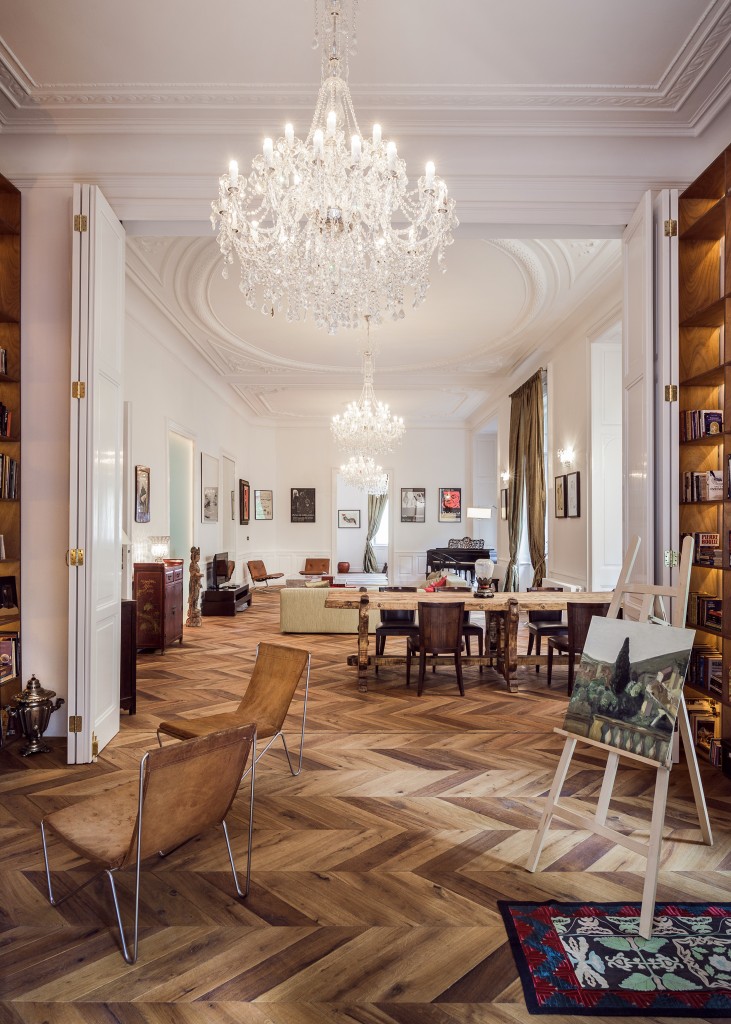 The flat is located in an early 1900s building and we renewed its original structures with special care as it was a national monument. The carved plaster stucco ceilings and the beautifully wrought wooden doors are all inheritances from the turn of the century. We devoted particular attention to design a flat that is convenient for today's lifestyle, comfortable and practical, but also leaves the original space-structure untouched. That is how the representative, but not too sizeable kitchen winded up at the center of the living space. One of the peculiarities of the flat is the uniquely fabricated, copper-coated kitchen unit that ages as it is used, like a musical instrument.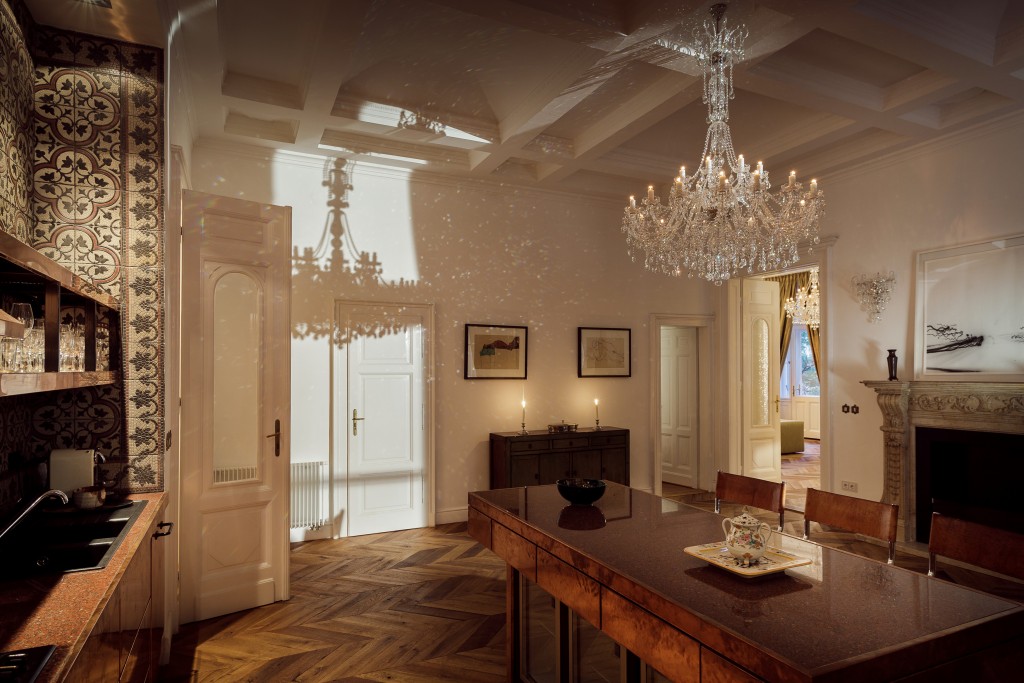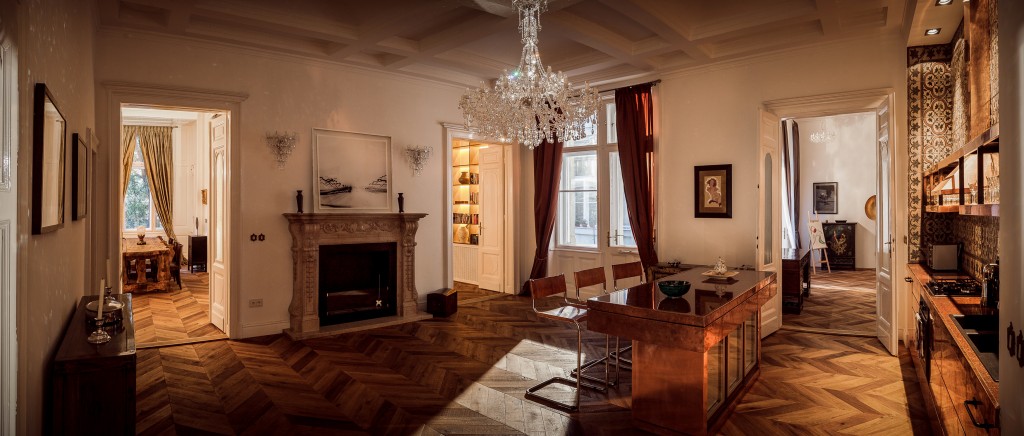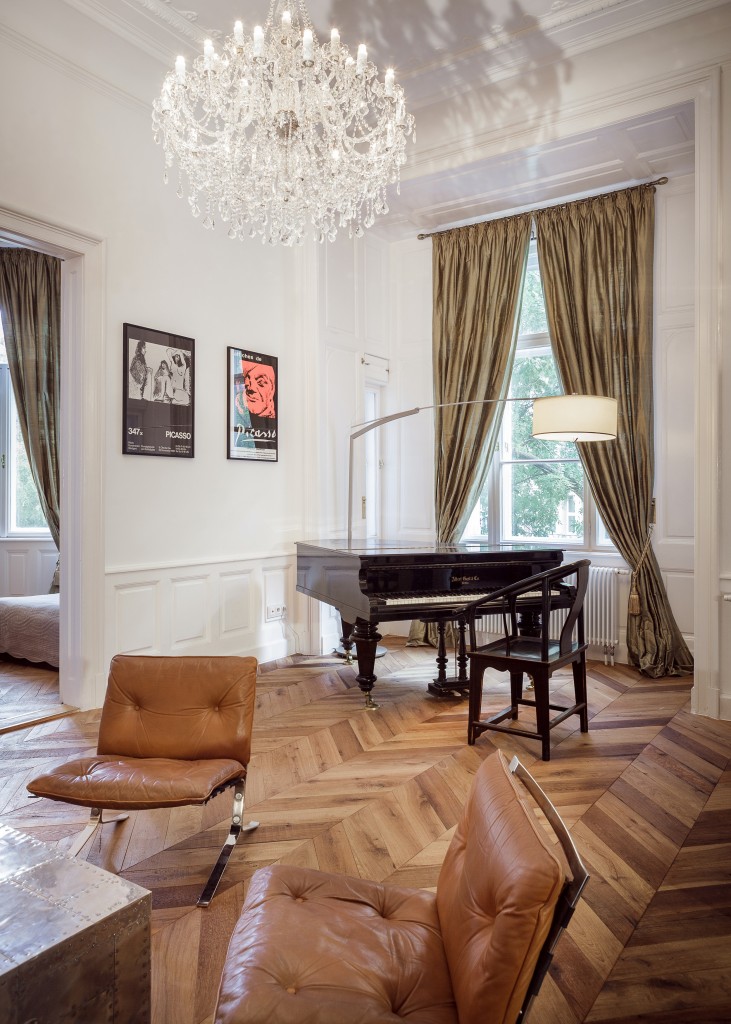 We designed, an oak, Hungarian fish bone parquet, cut from 200 year old beams, into the representative spaces. With its greased matte surface and unusual size, it creates a homely atmosphere while giving a contemporary feeling and a vibrant, still solid background to the flat's suite of eclectic furniture. We can also find orientalist, chinoise, early-modern and contemporary pieces, and due to the matching surroundings and the careful selection, they fit very well together.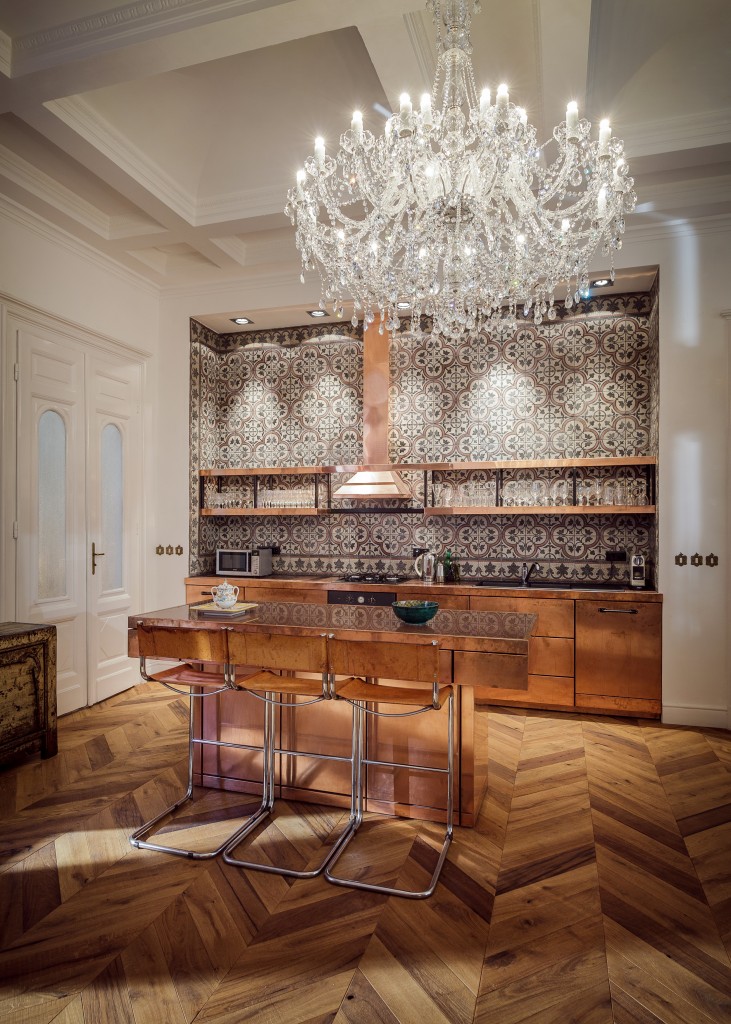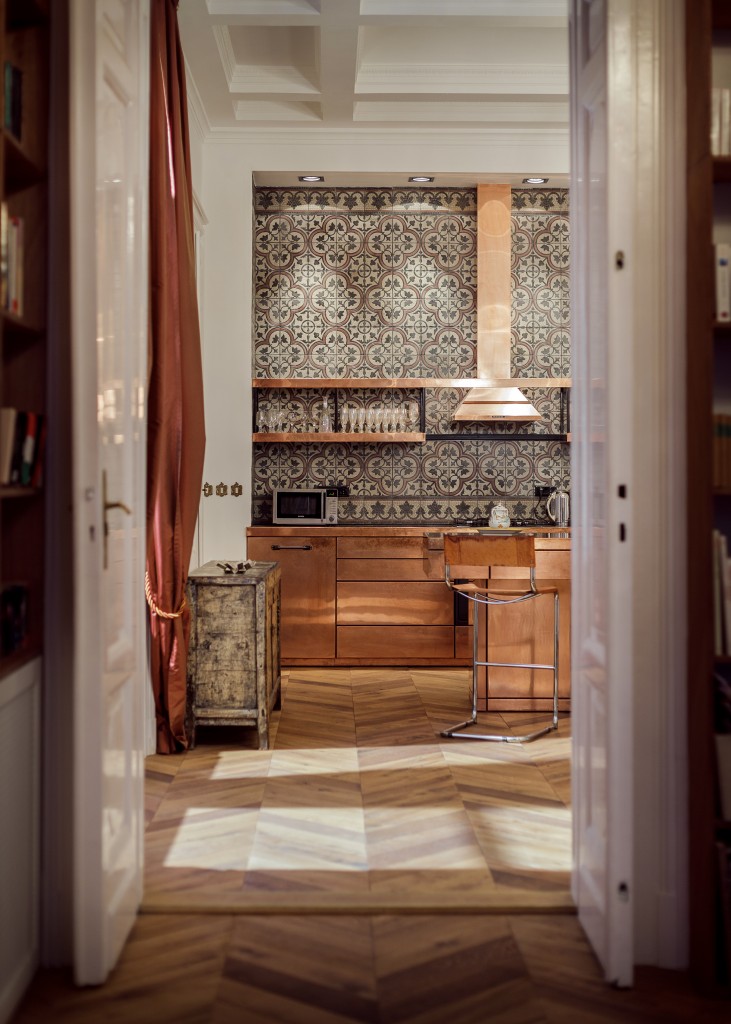 The contrast of surfaces and materials is ubiquitous in the flat: shiny and matte, dark and light, soft and hard, cold and warm surfaces rotate, resulting an exciting montage that is worth pondering on. The discreetly high-tech sliding glass doors, the built-in wardrobes and the  concrete floor of the bathroom don't pretend that they had been there from the beginning, but still,  paired with the Zsolnay coverings, crystal chandeliers, and antique furniture they find their perfect places.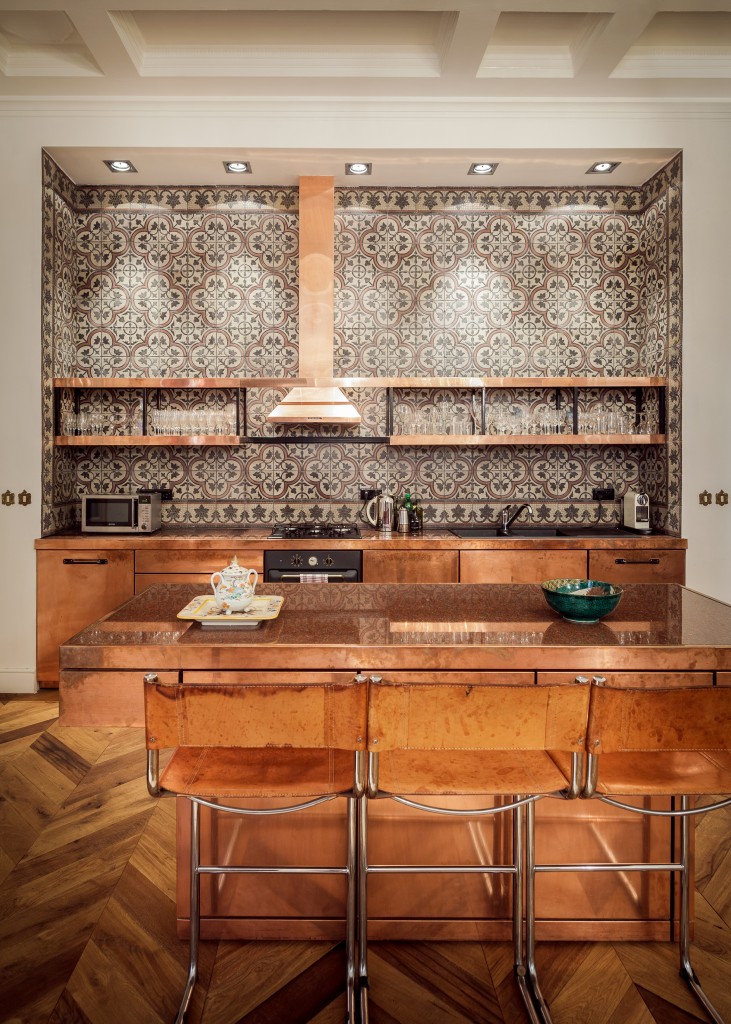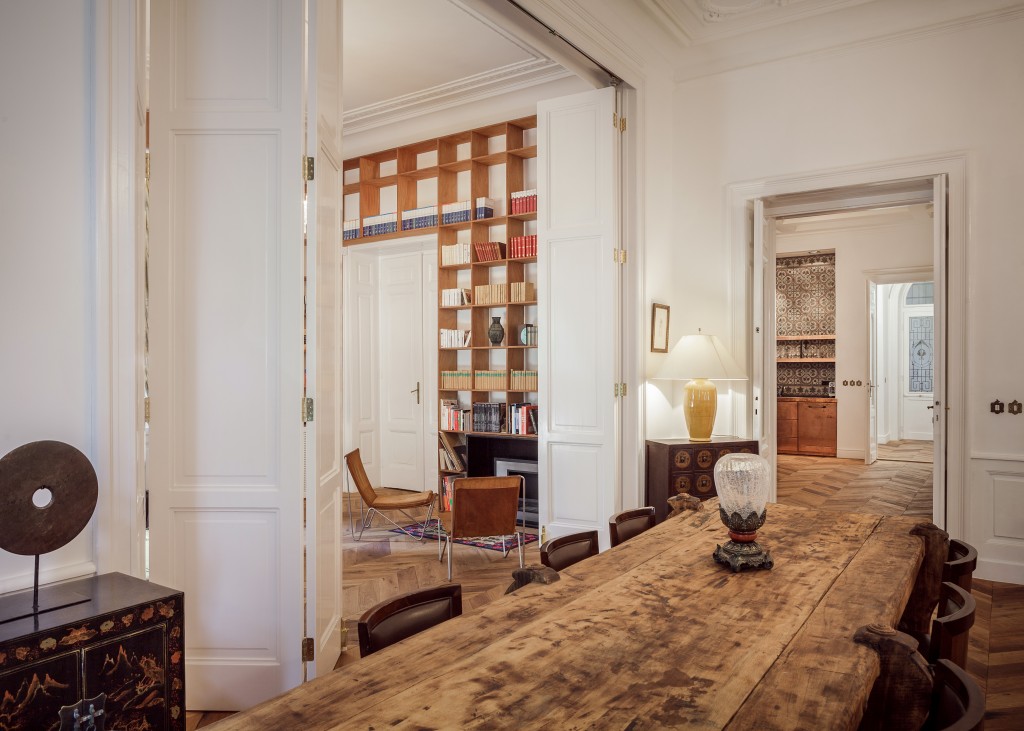 It is our great honor to see that our work has earned not only the contractors recognition but since our collaboration, the place is busy housing concerts and wine tastings too.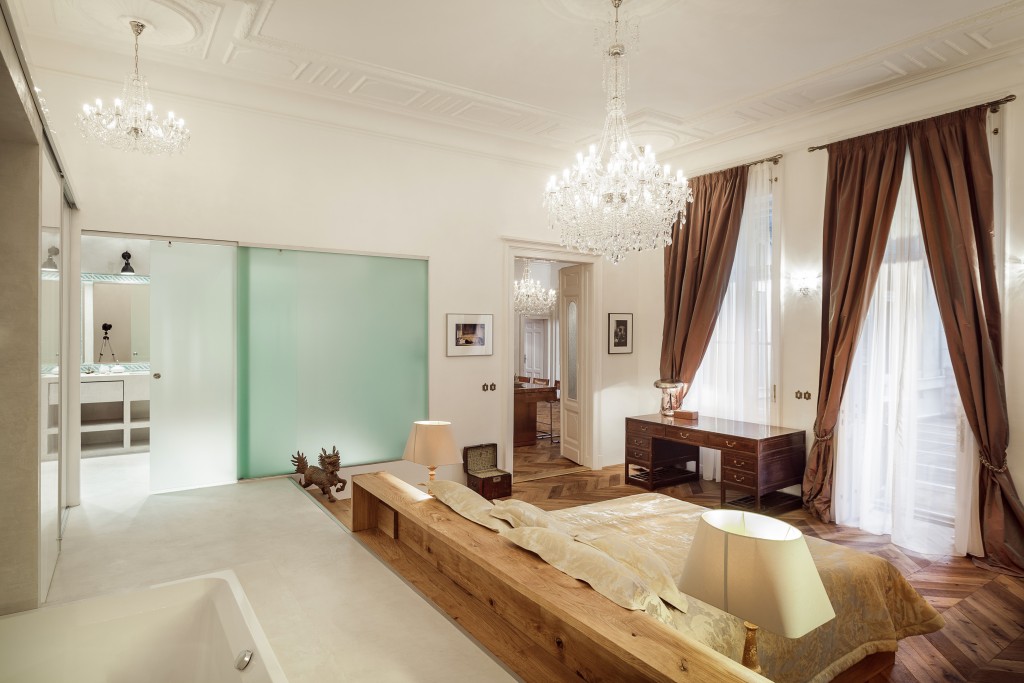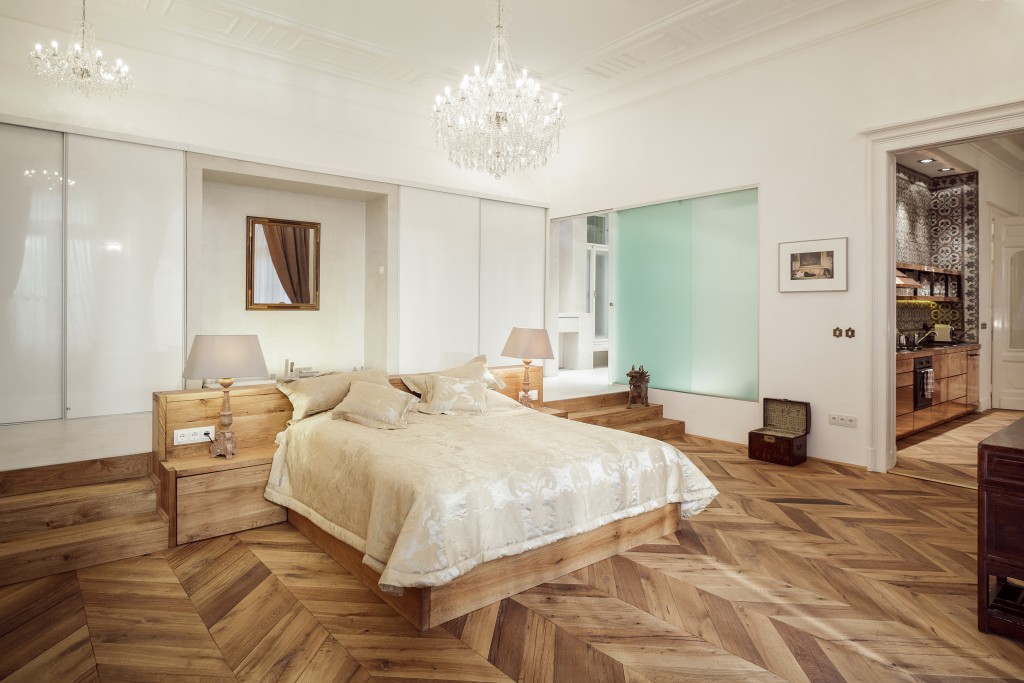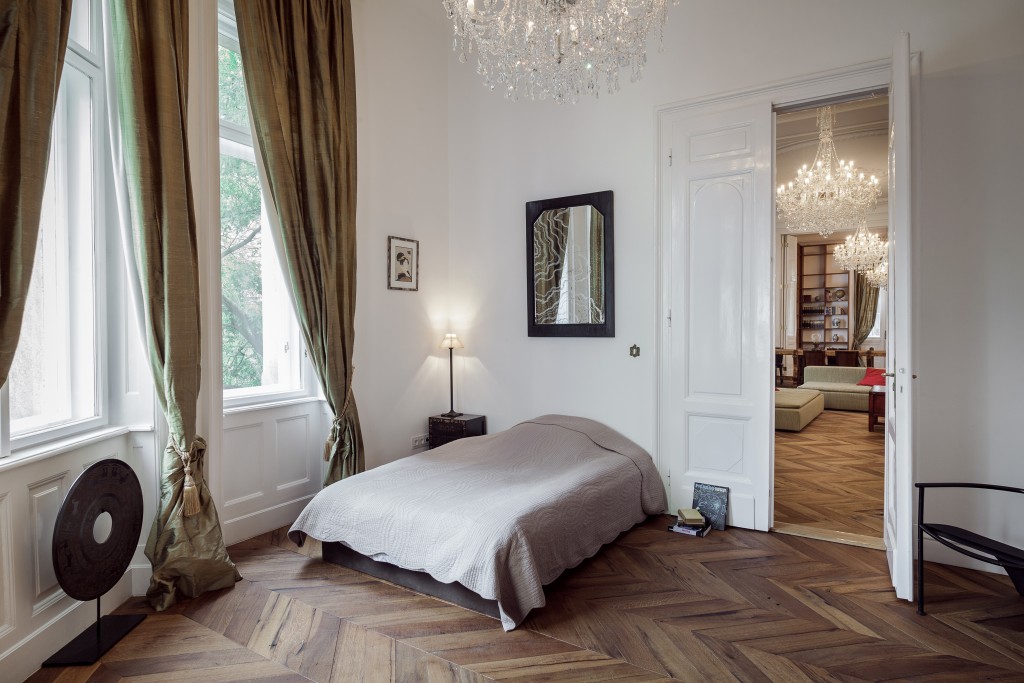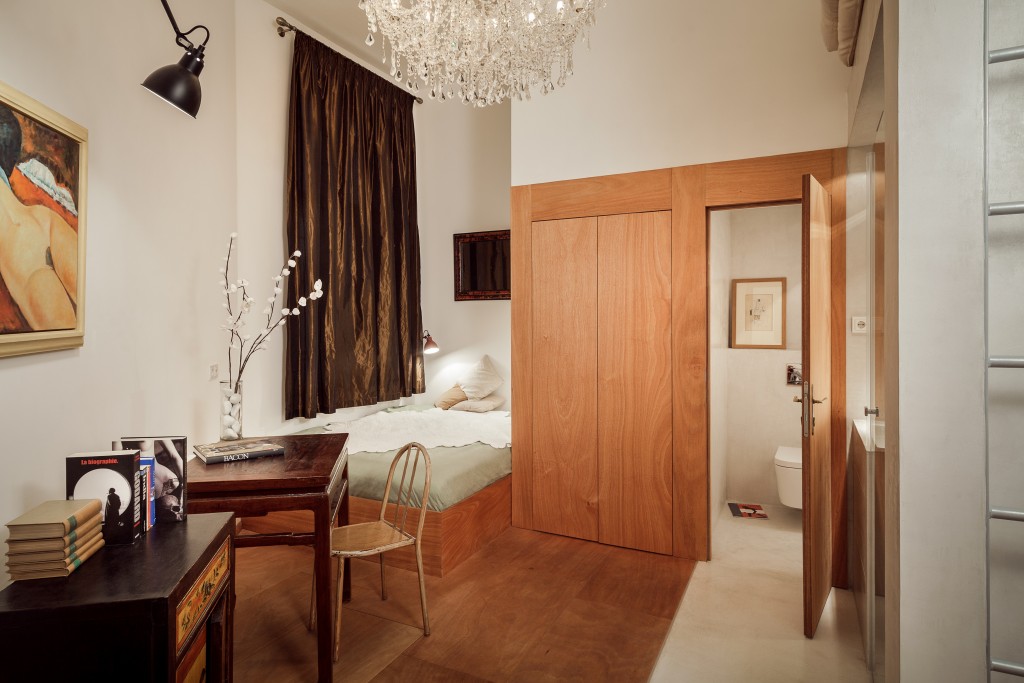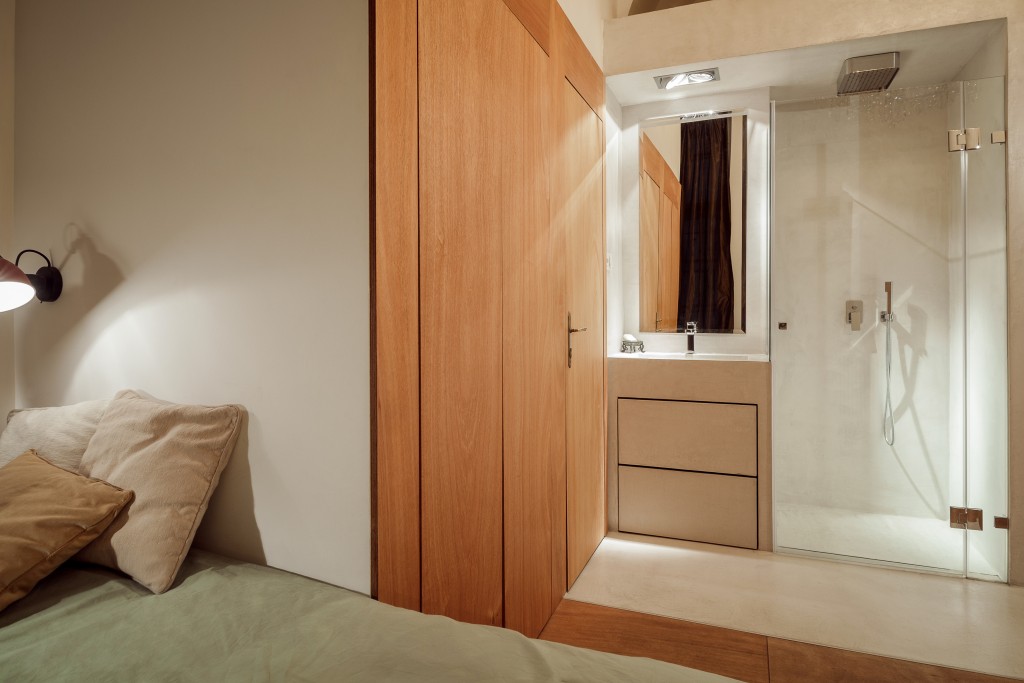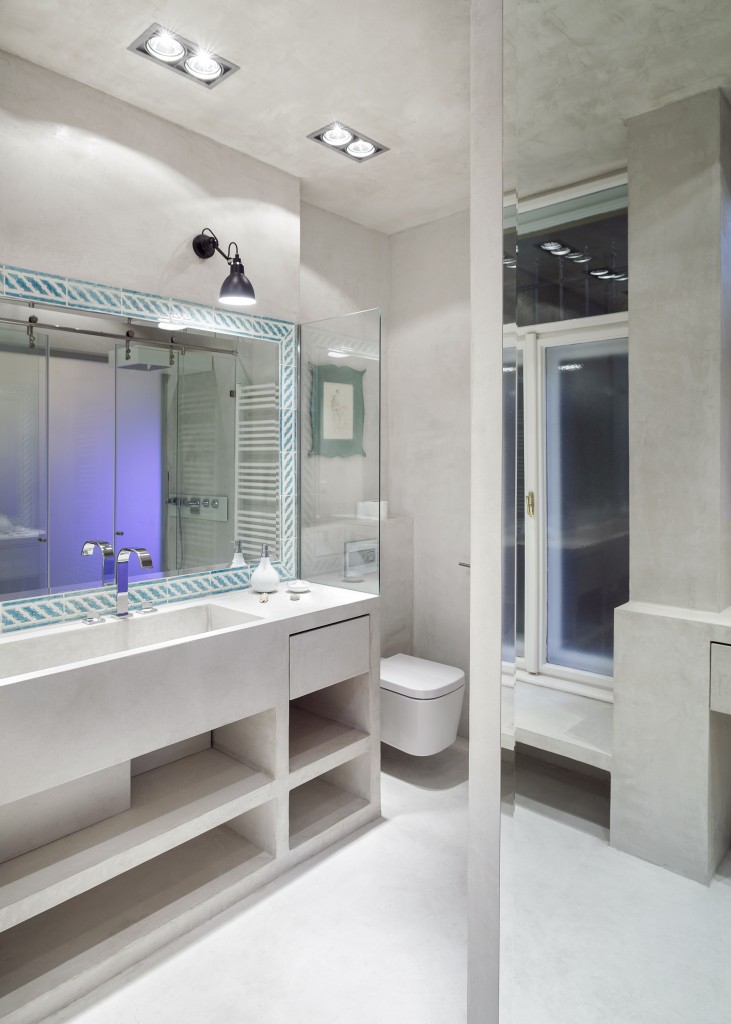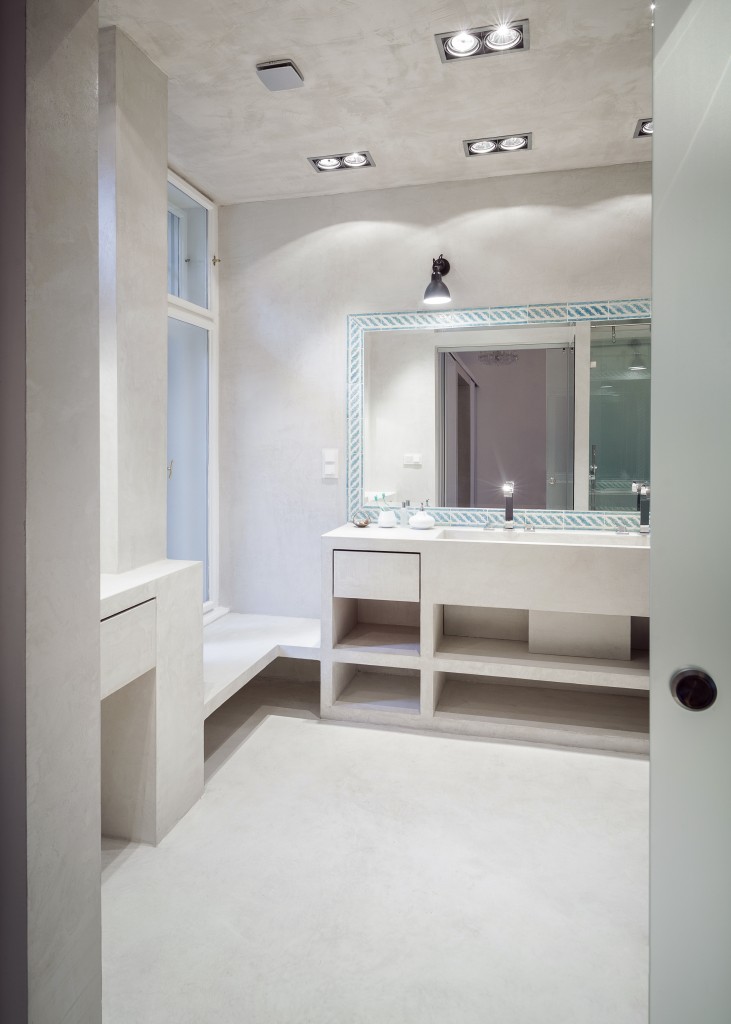 ---
---
Close project