Faszaládé is a small sausage bar in downtown Budapest that aimed to create a new direction amongst the increasing street food variety. The concept is about the reinterpretation of a well-known genre: they roast the fresh and prime quality sausages on charcoal in front of the customer.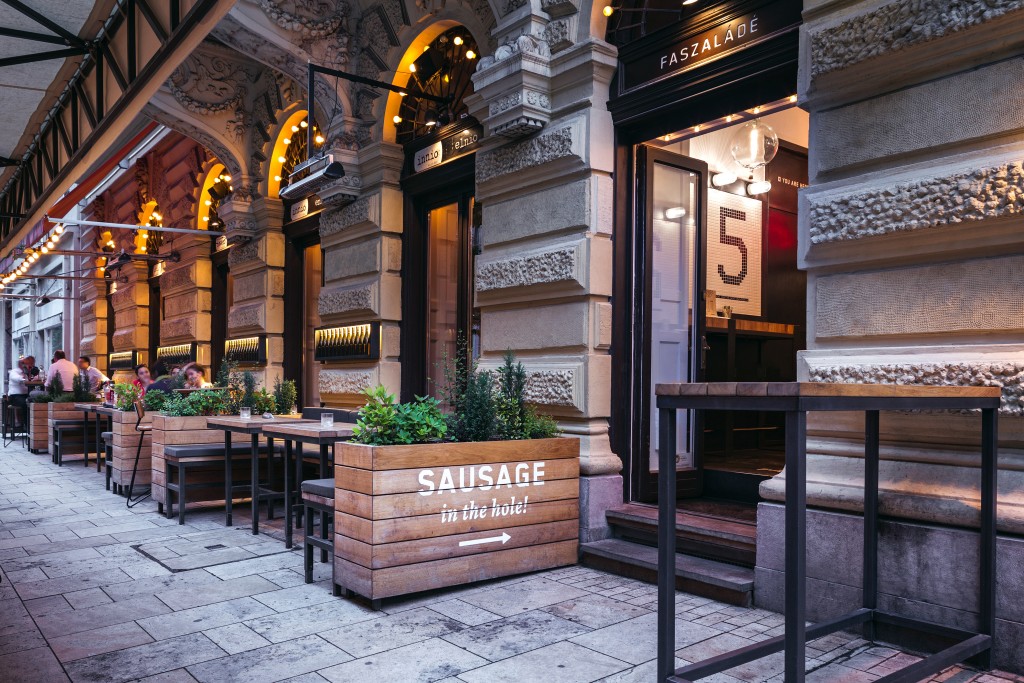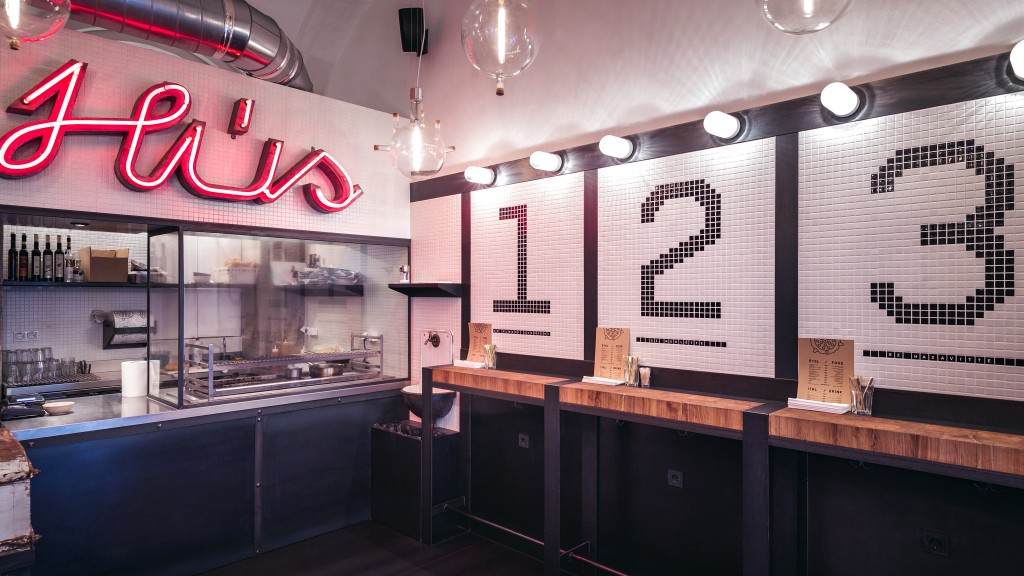 We reused an old and weathered neon sign with 'HÚS' written on it (which means meat in Hungarian) from a former butcher's shop, and used it as a dedication to the sausage in the clean and functional interior.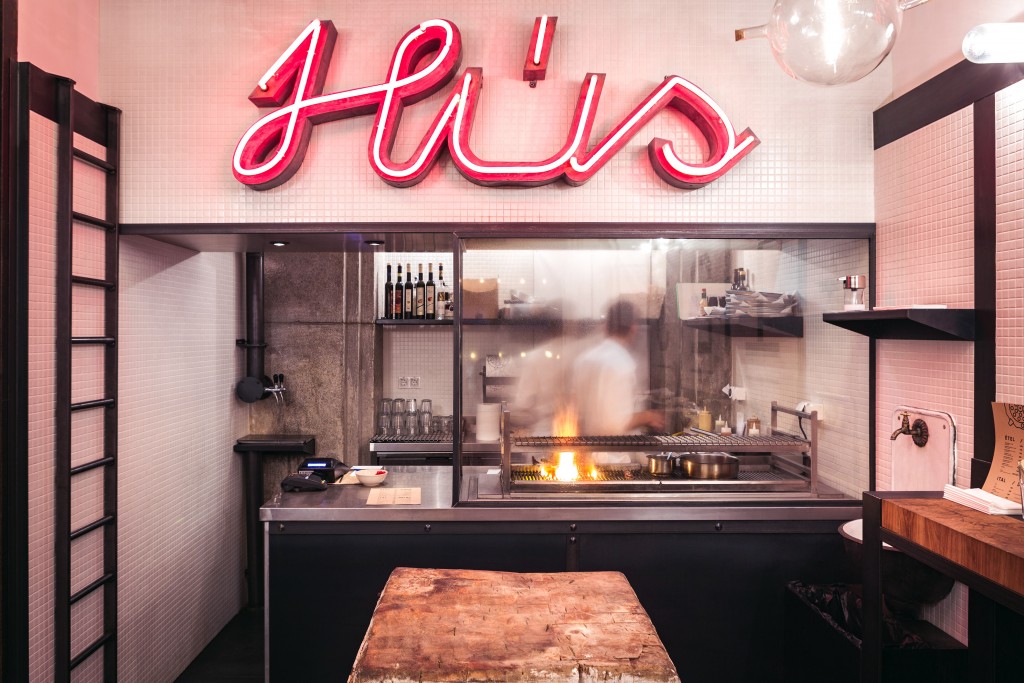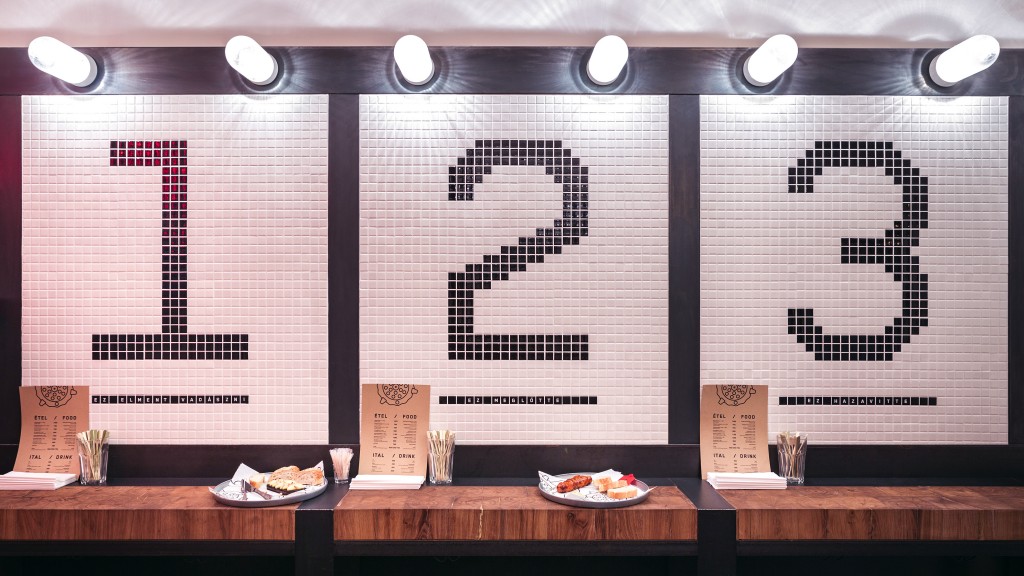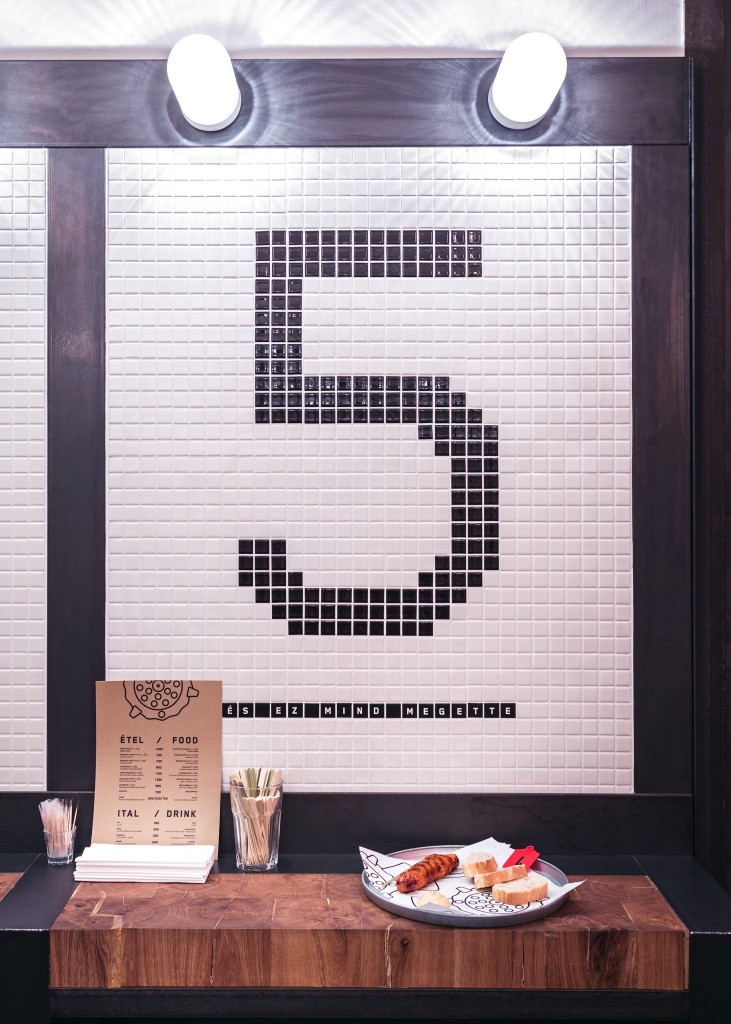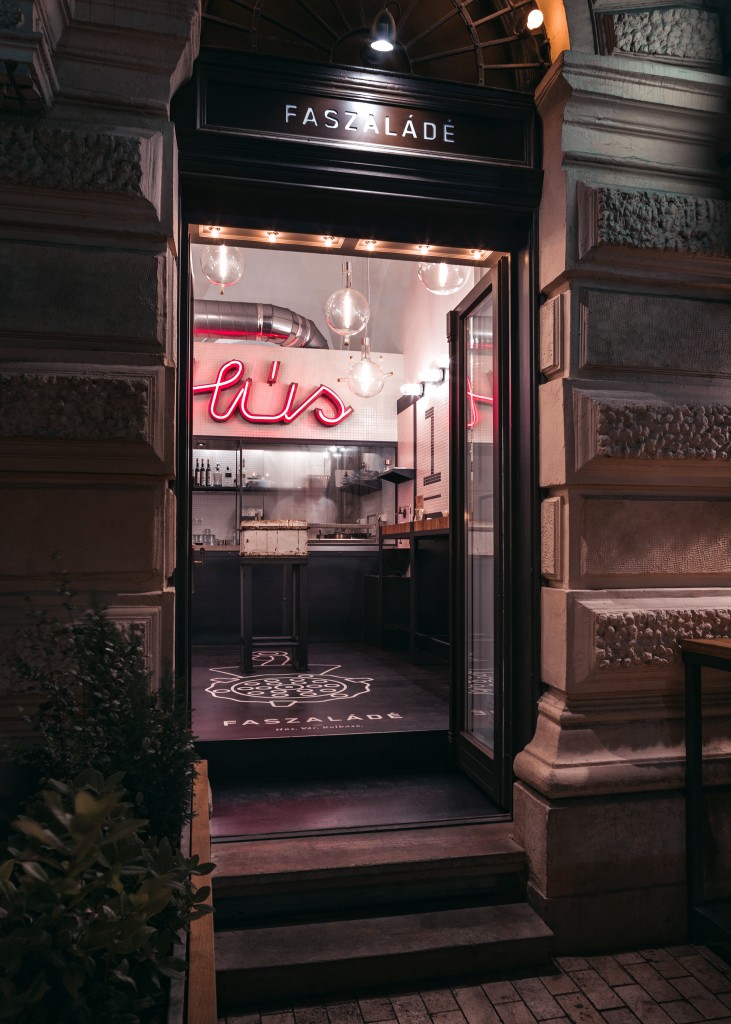 The space adjusts itself to the served food: although simple and raw materials are used, the precise execution and the sophisticated details characterize the place. The atmosphere of an old butcher's shop welcomes the visitor, while the scale and the shape of the materials indicate modernity. The puritan interior includes a great deal of unique and tricky details for the customers to ponder on, such as the delicious hand-crafted beer poured from specially designed taps made of iron pipes. We gathered 20 and 40 litres round flasks one by one and gave them to the Lumoconcept team alongside with the plans that describe their transformation to lamps that we can use in the high, vaulted space.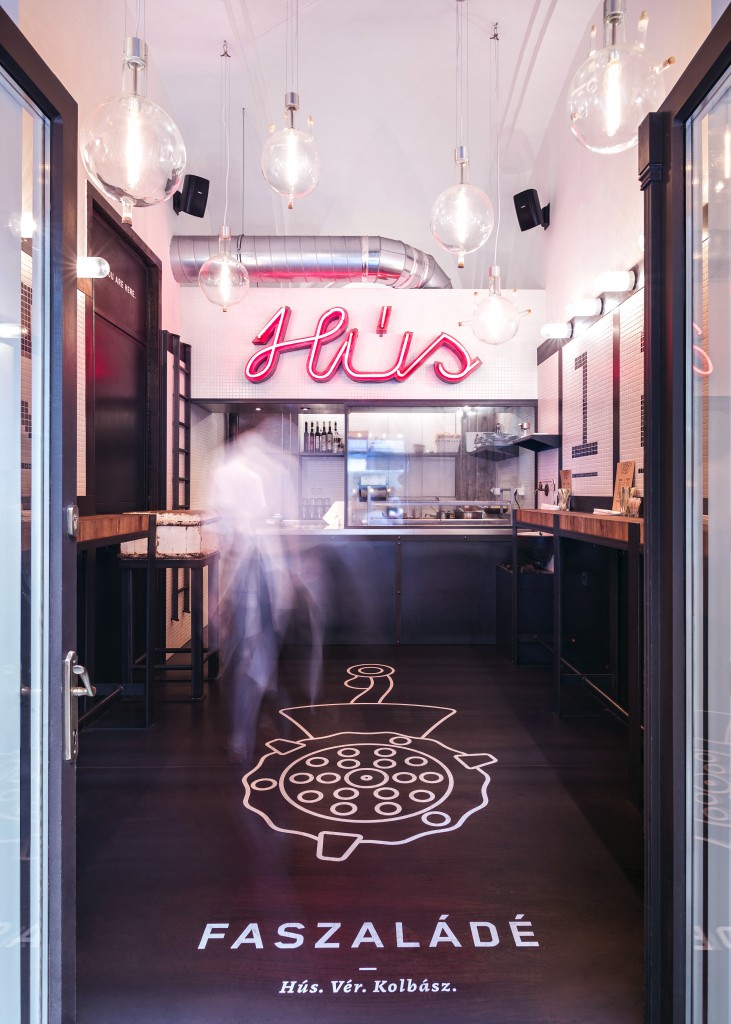 The graphic image (designed by Ákos Polgárdi) and the interior have been in consistency from the very beginning: the wall-surfaces covered with white mosaic are divided into numbered parts by black iron sheets with captions invoking the Hungarian version of the nursery rhyme "This Little Piggy". This tricky detail refers to the bloody preparations of the sausages. In front of this numbered wall, we can ingest the freshly made sausages on the chunky armrest resembling a chopping board.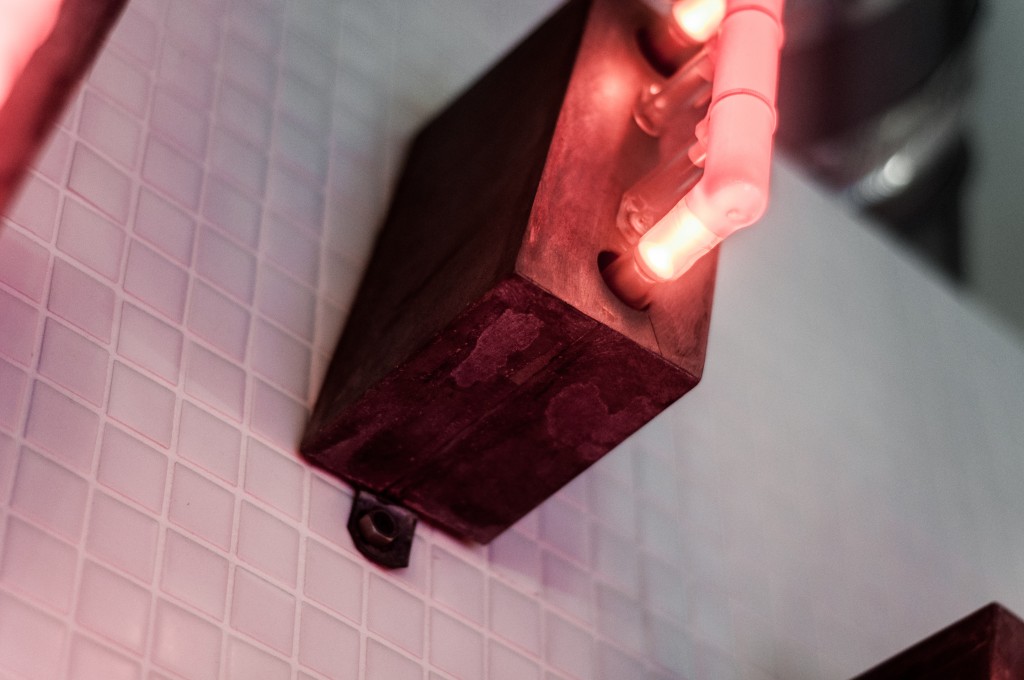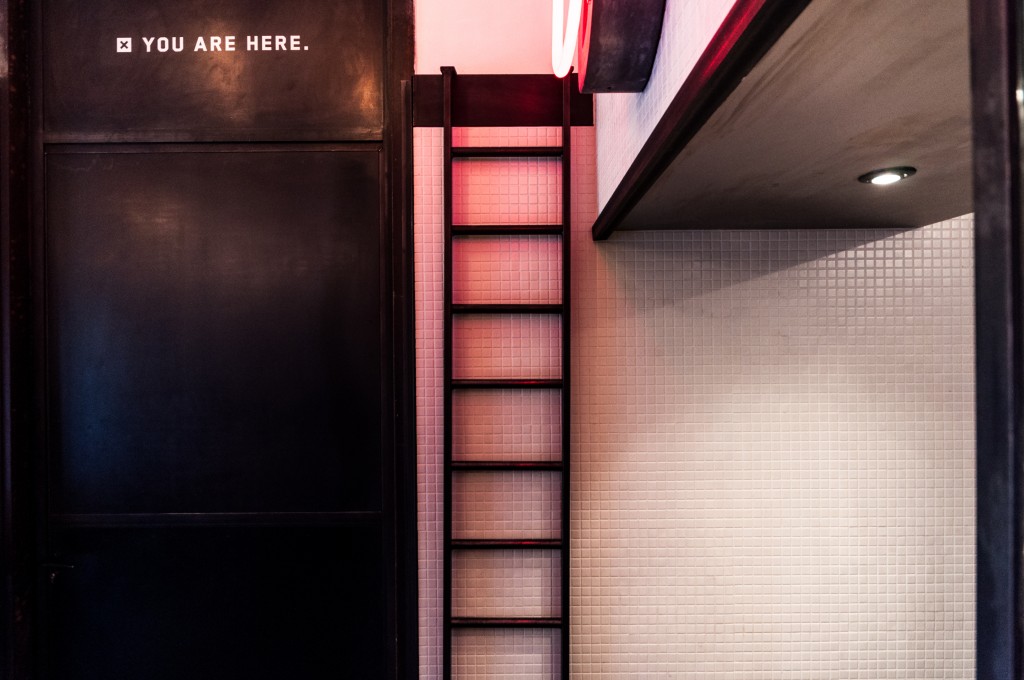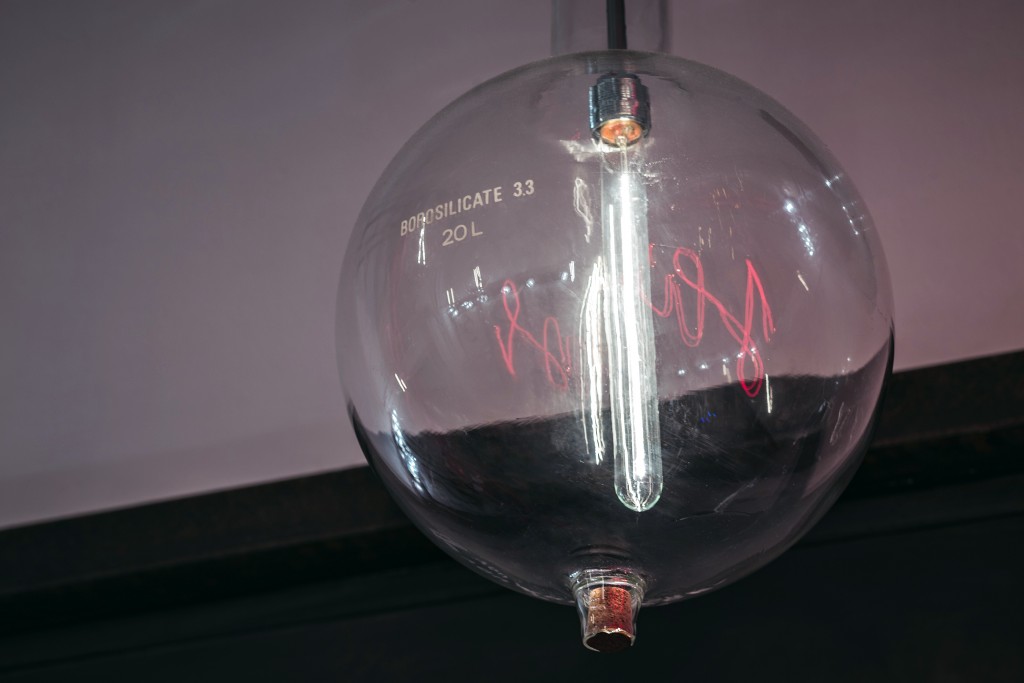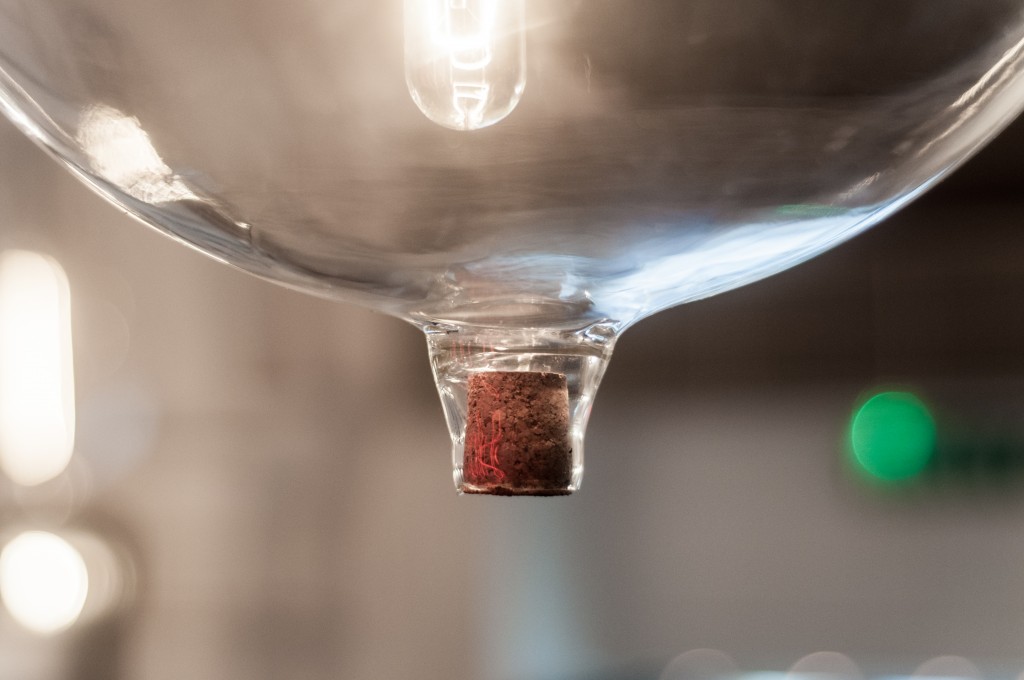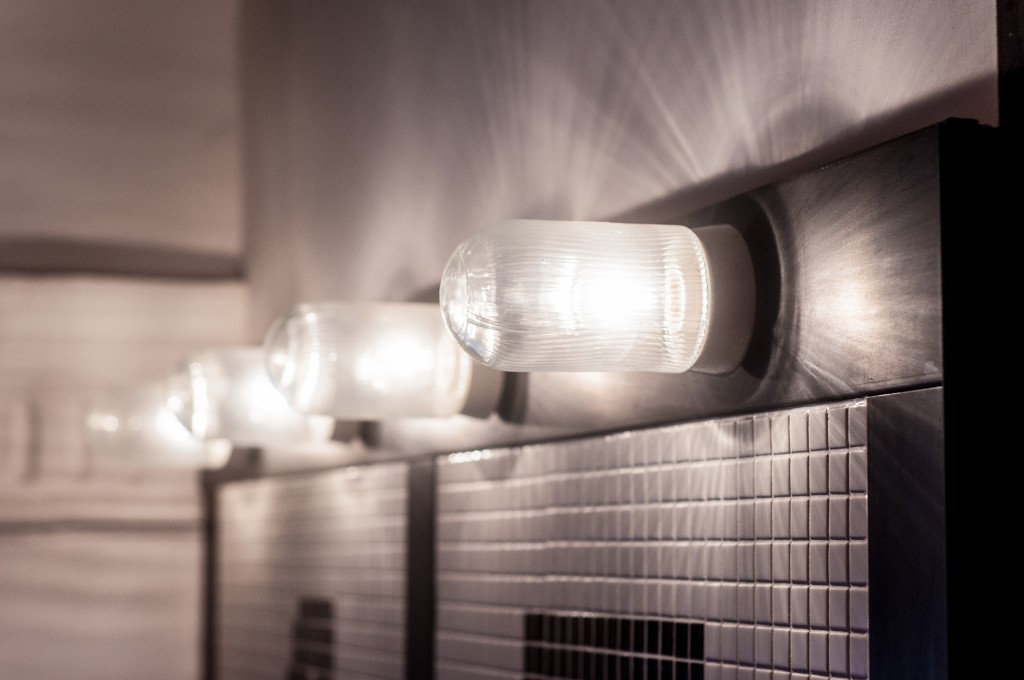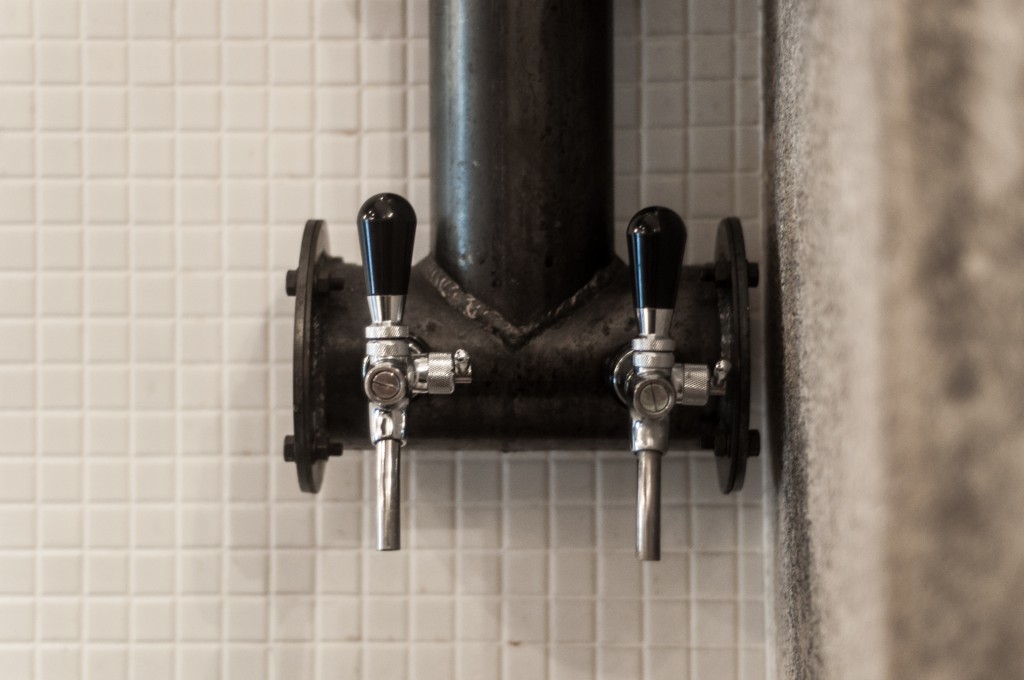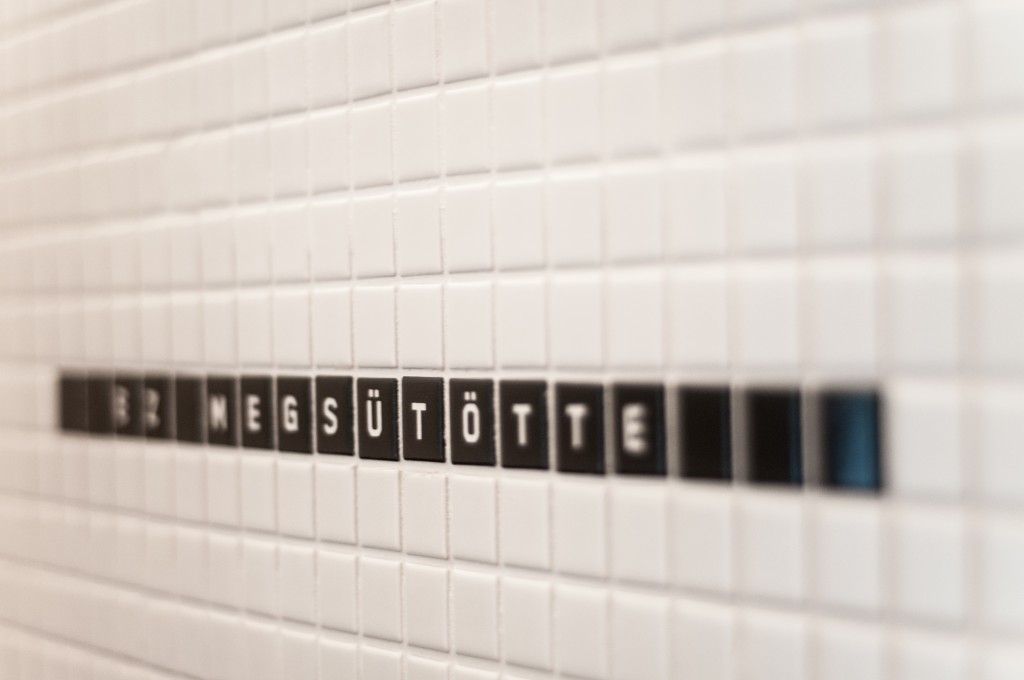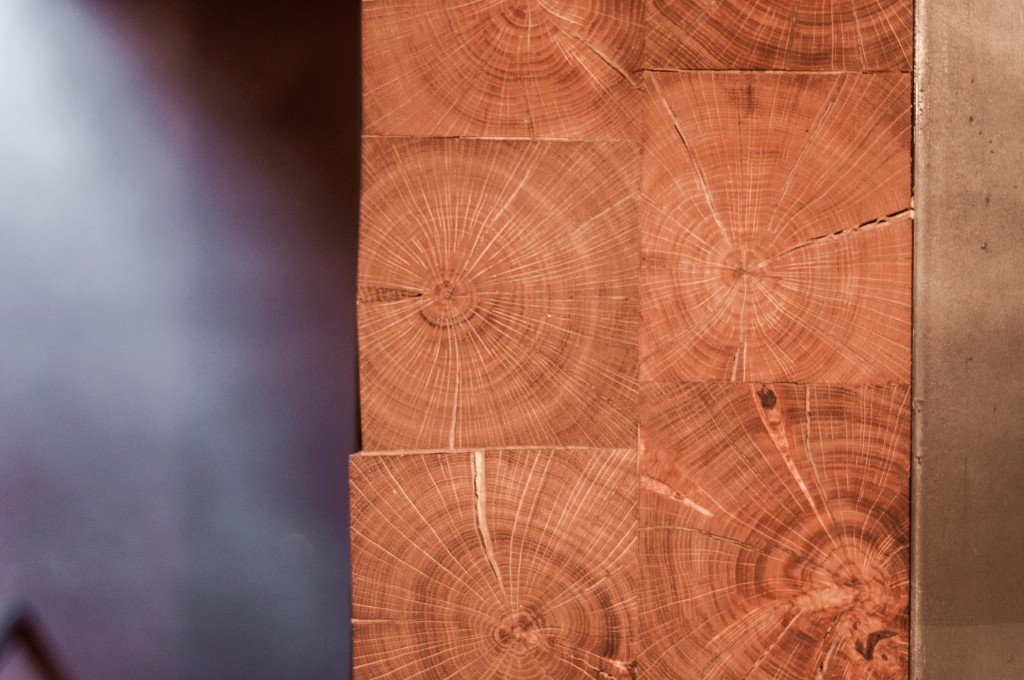 ---
---
Close project