Designing the first franchise store of a Hungarian donut shop was a very challenging project, because it had to be a reference design for the shops opening in the future. The task was to create a space that is functional and easily adaptable to other locations.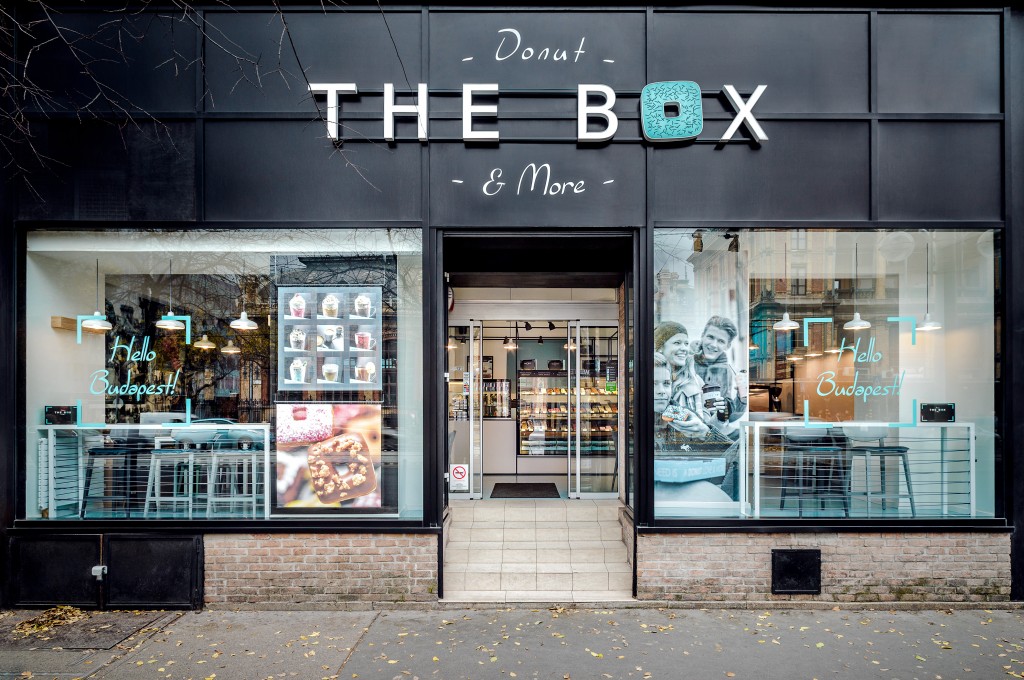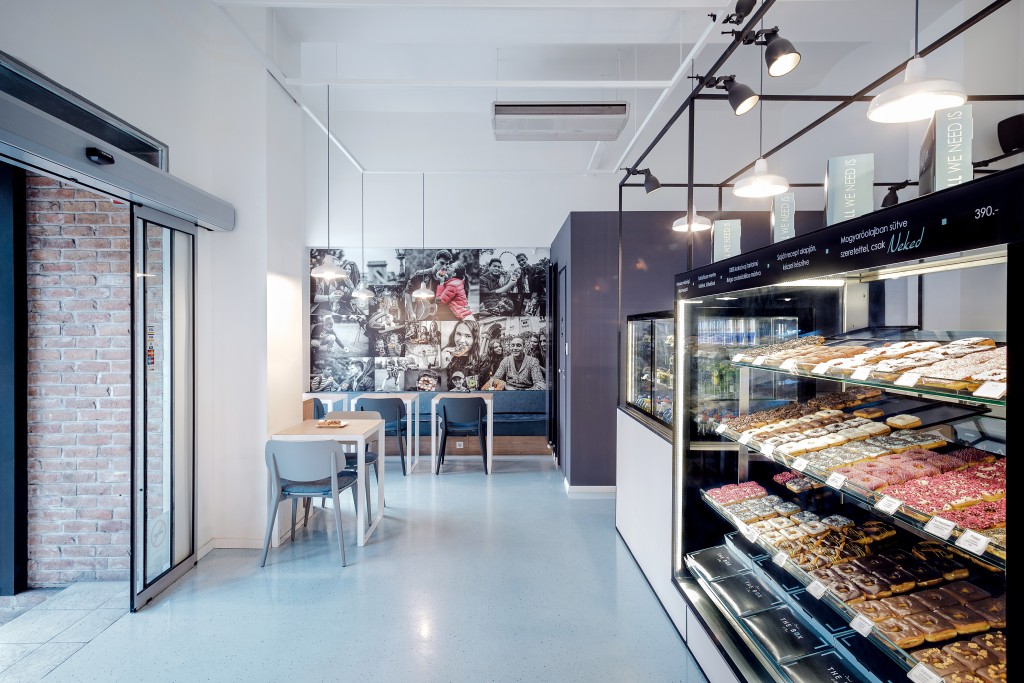 The place and all of its elements are the result of an interdisciplinary design process. All the specified designers worked together to create a product, an image and an interior that represent the same quality and philosophy. The main aim was to form a space that is bright, spacious, youthful and friendly but doesn't draw the attention away from the offered product. At the same time, it has to be stimulus for eating the donut and attractive from the street. The interior elements form an individual unity in terms of their structure and form that suggests an independency from the location. We designed in an orthogonal system matching the square shape of the donuts. The counter and the vitrine, displaying the colored donuts, are placed opposite to the entrance. Black matt spot lamps provide the lighting of the counter fixed to a black hollow section structure and white porcelain lamps lit the tables hanging from a white truss.  All the light sources have well defined, independent places separate from the building structure.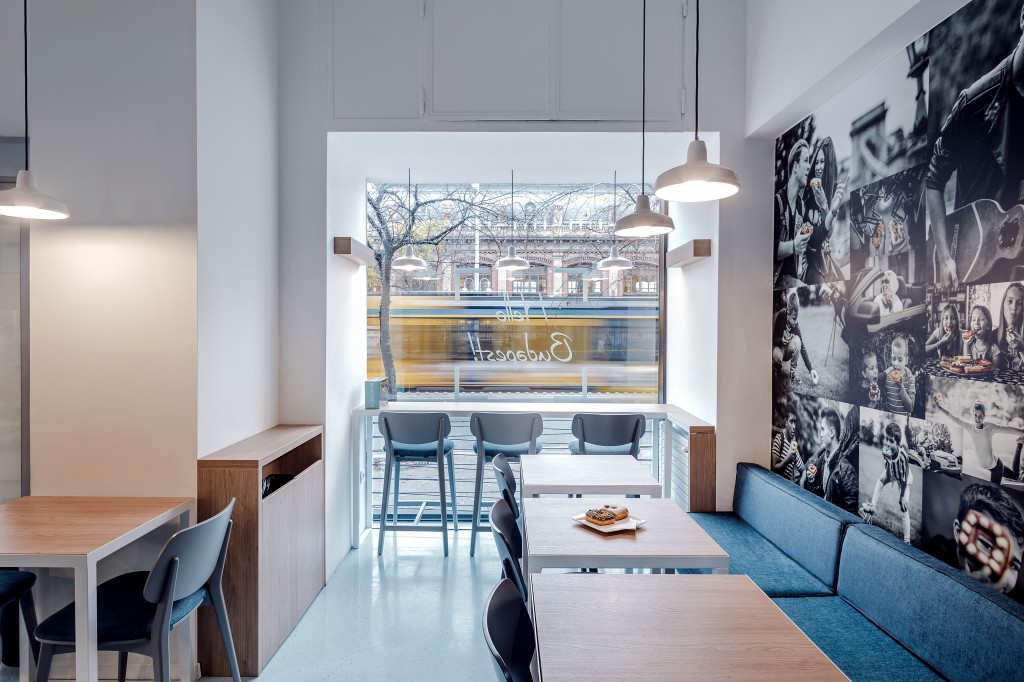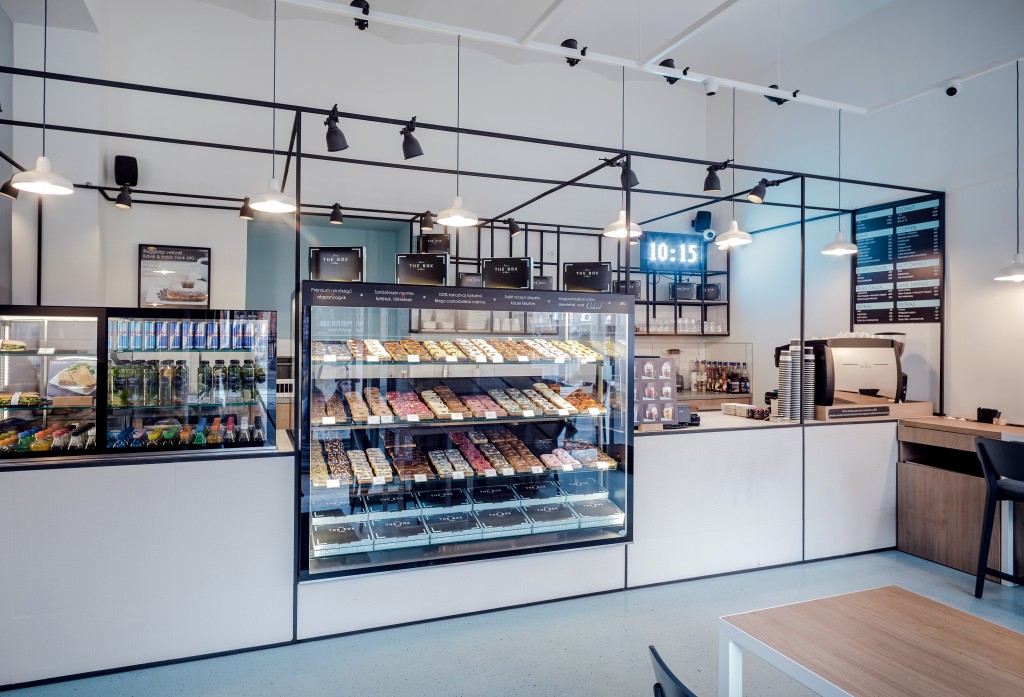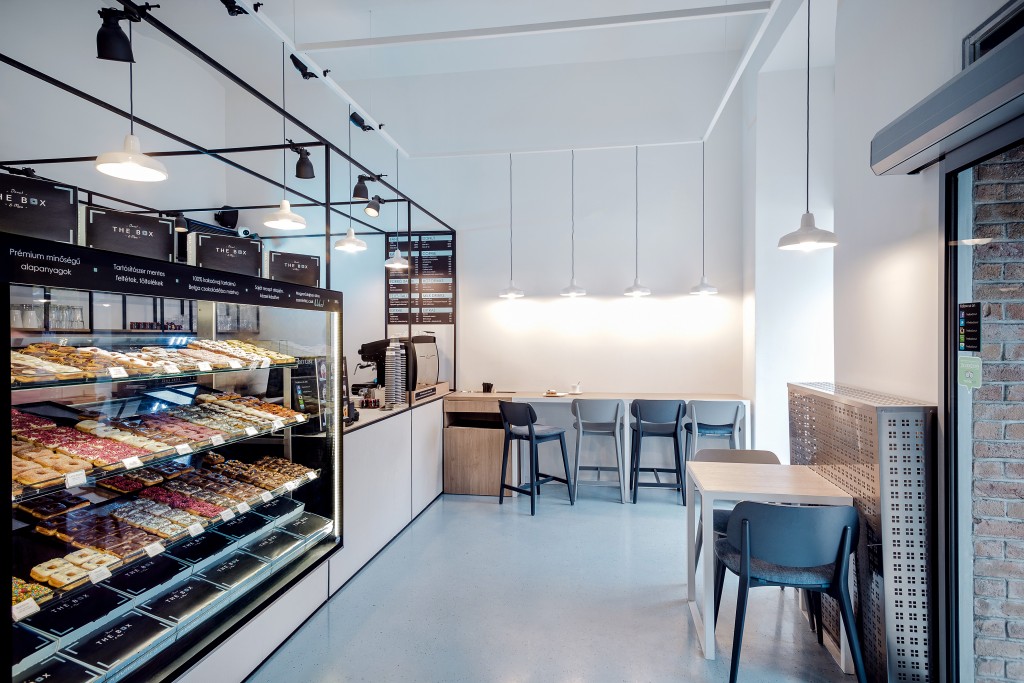 We choose feminine, soft, modern and easily accessible products for the applied materials. For example, we picked a Mutina Pico ceramic sheet for the counter front. The aquamarine blue, grey and white colors of the graphical image are used in the flooring, furniture and accessories as well. The service areas appear separately in a box following the main design concept.  An 'image wall', behind the uniquely manufactured sofas, display photos of the first tastings of the box donuts.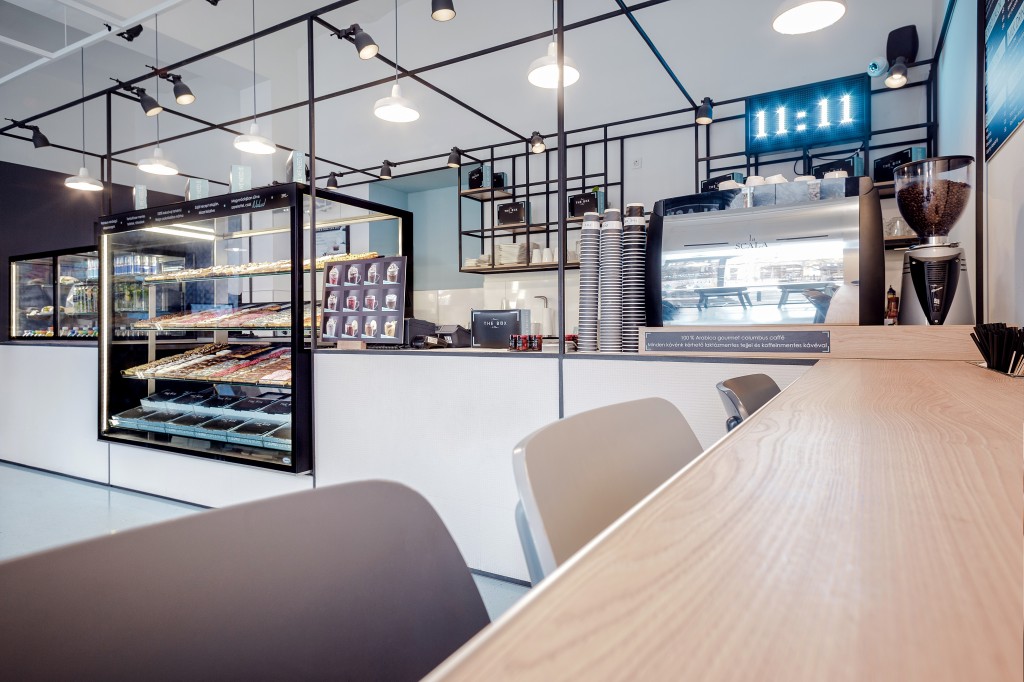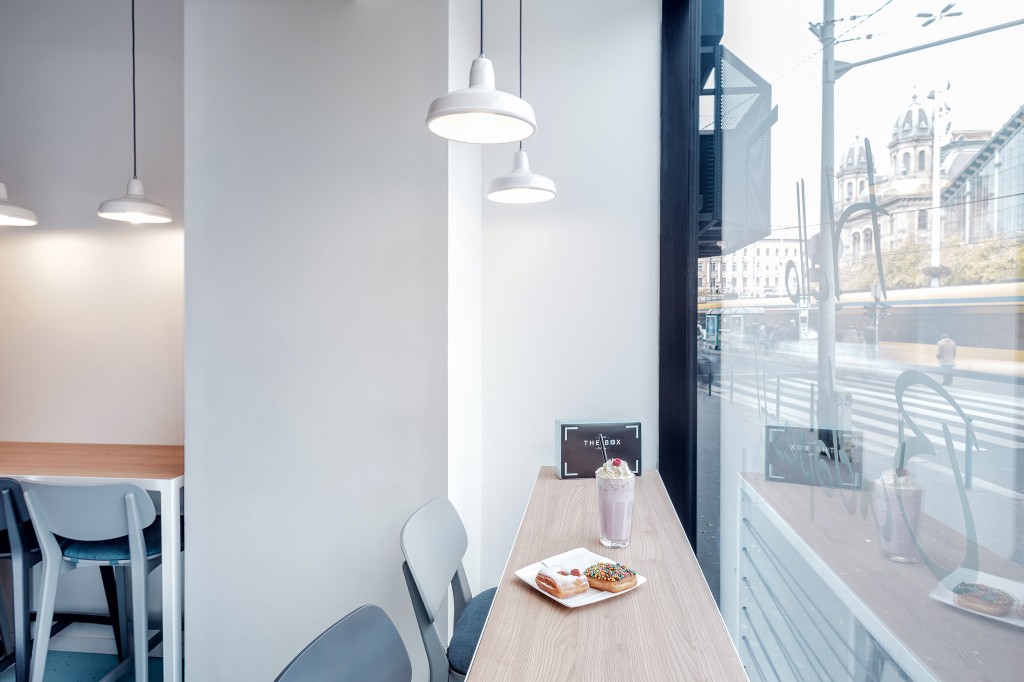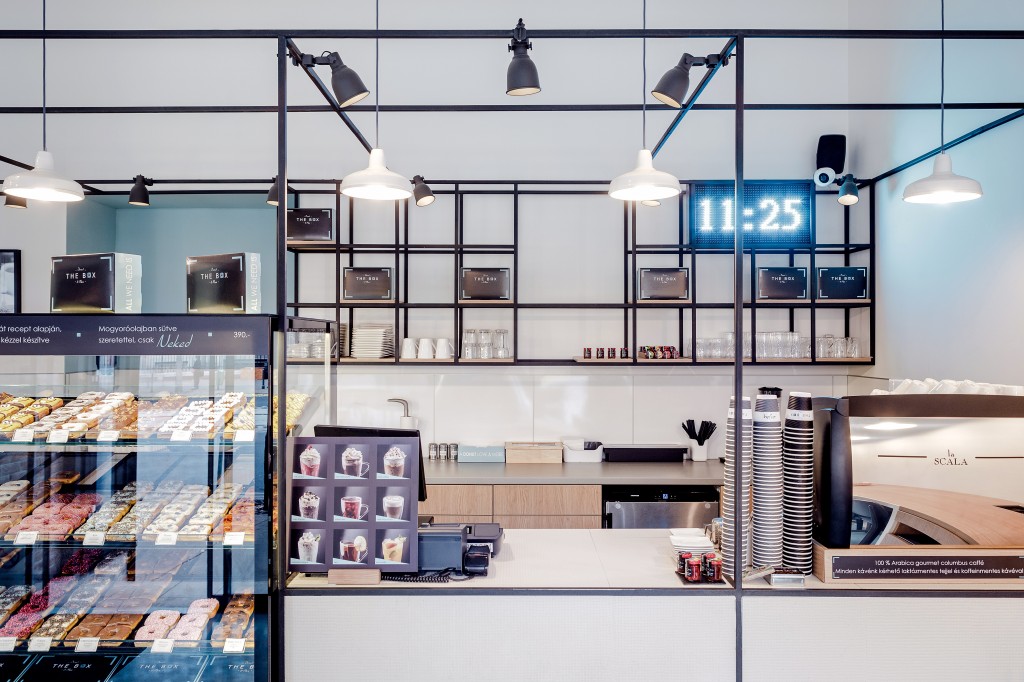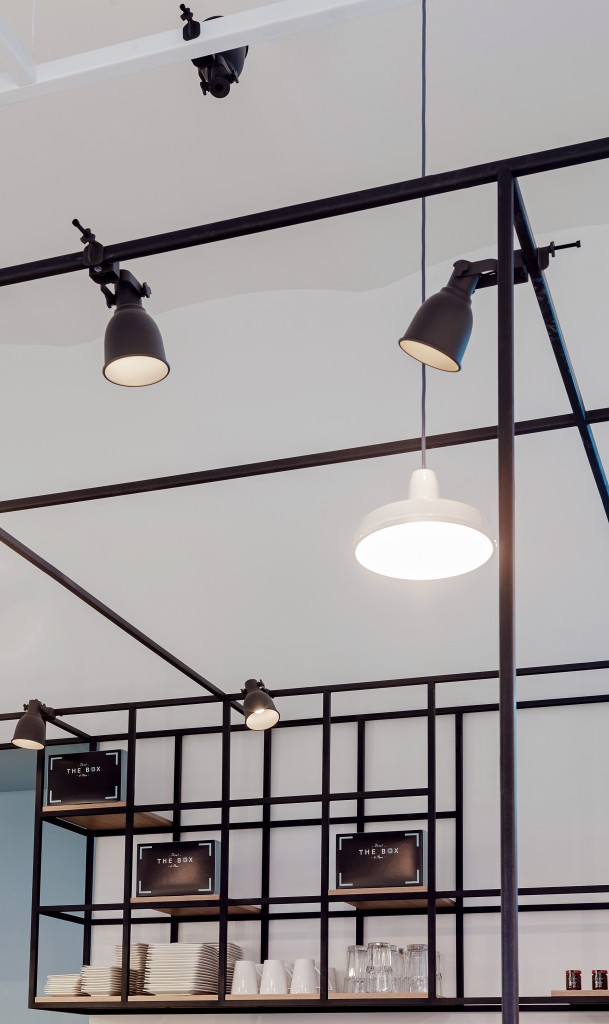 ---
---
Close project